PREMIERE: KaiL Baxley swarmed on "Beneath the Bones" video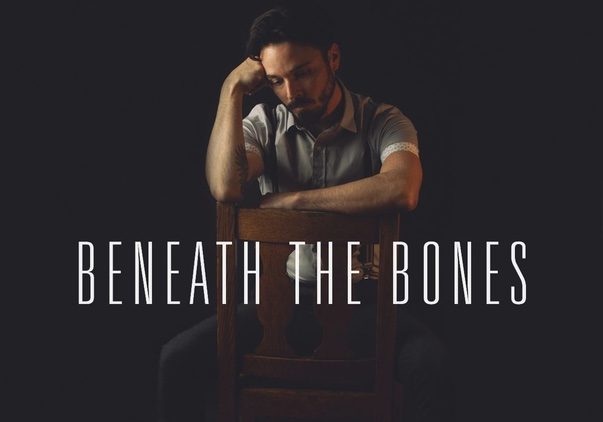 South Carolina singer-songwriter KaiL Baxley started fleshing out songs and recording demos for his 2020 album around the time a friend bought a cabin in Skyforest, a town in the Angeles National Forest, north of San Bernardino. The location's beauty during autumn made for a perfect setting for his new video, for single "Beneath the Bones."
Baxley and cameraman Ryan Sheehy set out into the woods to gather the footage.
"I thought it would be symbolic to bring a shovel, in the idea that you can never really bury your past," Baxley said.
The grounded symbolism and warm visual aesthetic of the video work swimmingly alongside the song's somber, tranquil aura. Carried by spectral synths, swelling strings and plodding acoustic guitars, Baxley's rapturous vocal melodies tell a tale of hard-learned responsibility. The song's blend of rustic blues, spiritual gospel and outlaw country becomes so immersive that the beginnings of a disaster might go unnoticed without the right context.
"In the process of 'not burying my past' I managed to dig up a yellow jackets nest," Baxley said. "Before we knew what was happening both Ryan and I were swarmed. We ran 100 [miles per hour] screaming through the woods, leaving our camera, shovel and I believe one shoe behind."
At the five-minute mark, the disgruntled insects can be seen preparing their retaliation. By a stroke of luck, both of them only got stung once. Baxley sees it as an echo of humor in an otherwise meditative, emotive experience.
"It definitely threw a comical spin on it," he said. "Ryan had just gotten off crutches from a bad motorcycle accident and was just back to walking normal. As soon as I yelled 'bees!' he was off to the races and literally beat me up the hill. Pretty impressive for a guy who hadn't even attempted to run in almost a year. I had a good laugh over that one."
Coincidentally, the yellow jackets play into the song's theme, centered on the mistake of trying to burry a regrettable past. The swirling vortex of stingers and mandibles becomes a metaphor for how your life choices can return with a sting.
"I think we all probably learn that lesson at some point or another," Baxley said. "The old folks used to say where I grew up, 'If you don't mend the fence, the bull will escape.' The funny thing about that is you don't get it 'til you get it. It's part of the human experience, I guess."
"Beneath the Bones" comes as the first single for Baxley's upcoming third album. If the track is any indication of the LP, 2020 will prove a triumphant year for him.