PREMIERE: The Campbell Apartment takes a groovy ride into "Frustration Station"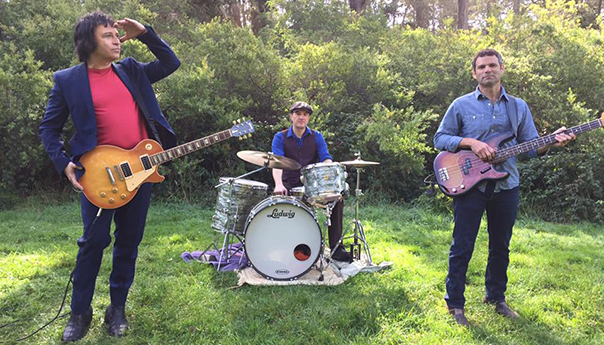 Alt-rock trio The Campbell Apartment named itself after a bar tucked away in the upper corners of Grand Central Station. Much like the New York joint's unique experience, the San Francisco band offers a distinct blend of '90s high voltage grunge, acoustic breakdowns and quirky wordplay.
The Campbell Apartment
8:30 p.m., Thursday
Amnesia, 853 Valencia St, SF.
Tickets: $7.
The Campbell Apartment comprises guitarist-vocalist Ari Vais, bassist Kevin Frank, and drummer Steve Mathews. The group's three studio releases consistently demonstrate its eclectic craftwork, a feat admired by many in the indie scene. For starters, The Village Voice dubbed The Campbell Apartment's debut album, Insomniac's Almanac, as one of 2008's best. Also, Fountains of Wayne's Jody Porter produced and contributed to the follow-up record, In!.
After the 2015 release of Sundogs, an EP that sonically epitomizes the dog days of summer, The Campbell Apartment returns with new tune "Frustration Station."
"Frustration Station" starts with sunny strokes to an acoustic guitar, and then fuses in gauzy electric hums. The song deals with staying still when all you want to do is move forward. Its mélange of tones precisely captures the cognitive dissonance tied to the situation. Sprinkled in are The Campbell Apartment's rhyming charms, with lines like "I can smell trouble/ Let's get ready to rumble" and "Corruption junction."
With the band's name and this latest single, The Campbell Apartment seems to draw inspiration from the railways. And the end result never fails to be something special. "Here, we again find ourselves on a platform with a train that won't depart," the band said in an email. "Frustration has never sounded so pretty."
Follow Chloe Catajan at Instagram.com/riannachloe and Twitter.com/riannachloe.