Radio Roman – New music through the RIFF wire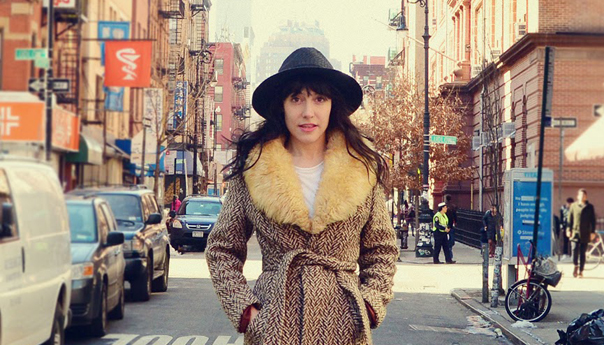 Every week, there's a plethora of new music at our fingertips.
Artists on platforms such as Spotify and Bandcamp are plentiful, and the radio offers a steady deluge of new singles, but who has time to sort through all that? RIFF does!
We pooled our resources to find some of the best new singles from all genres and backgrounds, so you can find your newest earworm without all the drama. Enjoy this week's hidden gems:
***
Noga Erez, "Balkada" — Meet Noga Erez, an Israeli pop artist and apparently a fan of Michael Jackson. In the video for this song, Erez prances around Tel Aviv city streets and rooftops during golden hour dressed in the King of Pop's suit, fedora and era-specific ponytail. The song, off her June album Off The Radar, is about the relationship between artist and audience. "The idea of idolization and worship in their obsessive and blind form led us to the commonly used comparison between art and religion—between creativity and creation—and how the two can easily look the same and cross over," she said in a news release. The powerful pop song, which should appeal to fans of Flint Eastwood, was initially released in May and quickly caught the attention of Forbes, CNN, and a plethora of blogs. Erez is off the radar no longer.
***
Ikebe Shakedown, "Supermoon" — Ikebe Shakedown makes instrumental '70s funk that bridges jazz and Motown sound. The New York group belongs to both niche and mainstream audiences, and that's a huge part of the appeal I saw when I began listening to the brass-percussion-surf guitar track "Supermoon," which kicks off new album, The Way Home. The album is more than just another love letter to New York, the band has said. It's also about finding the energy to take on the relentless pace of the city. And "Supermoon" is the wakeup call.
***
The Sweet Things featuring Liza Colby, "Dustianne" — We're going to stay in '70s New York with this track by The Sweet Things and Liza Colby, who are also heading out on tour together this fall. Colby is the better-known artist in this collaboration, a Tina Turner-esque stage queen who makes the type of music that powered the sexual revolution. Her bandmates have played with the likes of Joey Ramone and Ozzy Osbourne. But her New York friends, The Sweet Things, get top billing and add a layer of glam rock atop the whole tune. Colby has a new song of her own out this week, and I'd be remiss not to tell you to check out "Cryin."
 ***
Elizabeth and the Catapult, "Ambrosia" — "Ambrosia" is a come-down song, the kind to make you question your mortality while reflecting over the loss of loved ones. It's a fictional tale about a young woman whose mother is sick and encouraging her family to celebrate life with her during her last days. The lyrics are layered over a plucky melody—literally; the lead instrument here is a harp or something made to sound like one—that only adds to the bittersweet mood. "I had some people in my life pass away this year, so I wanted to write a song about the different ways people might process loss," singer-songwriter Elizabeth Ziman said of the track. Elizabeth and the Catapult's new album, Keepsake, was released last week and was produced by Dan Molad and Peter Lalish of Lucius, Rob Moose (Bon Iver, Antony and the Johnsons) and Richard Swift (The Shins).
***
Hembree, "Hold Your Love" — Kansas City trio Hembree is releasing a new EP, Had It All, in a couple of weeks. The record follows a song ("Holy Water") that reached 1 million streams and the Billboard Alt Radio chart with no publicity or marketing support. That allowed the band to open for the likes of Elvis Costello and Cold War Kids. "Hold Your Love," meanwhile, fits right into the sweet spot of electro-infused indie rock (think Alt-J). But before the song settles into its unhurried mid-tempo groove, it starts with 20 seconds of uncertainty of whether it will be an electronic banger or a full rush rock song a la Foo Fighters. Surprise! It's neither.
Follow Roman Gokhman at Twitter.com/RomiTheWriter and RomiTheWriter.Tumblr.com.