Radio Roman: "Revolution" – Van William featuring First Aid Kit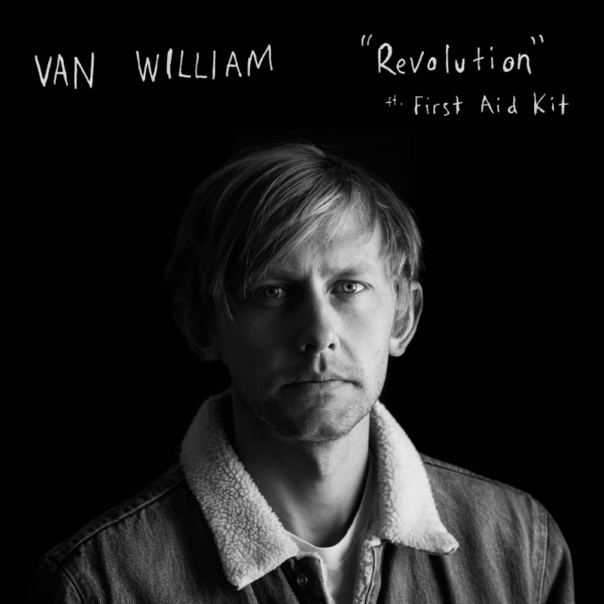 Surprise! Van Pierszalowski has a solo side project. We at RIFF love WATERS and his previous band, Port O'Brien. We're also huge fans of First Aid Kit's golden harmonies. And with "Revolution," Pierszalowski gives as the perfect blend of indie rock and Americana.
The friendly-sounding song, which debuted at Stereogum, is actually about the crumbling of a relationship.
"I want a revolution/ You want a short solution/ We never could see eye to eye/ You wanted retribution/ I came to the same conclusion/ It's a story as old as time."
"The song is about two people who can't decide how to fix things," Pierszalowski told RIFF. "One wants an extreme change [while] one feels they can work through their shit one little step at a time."
The collaboration came about naturally and Pierszalowski is close friends with First Aid Kit's Klara and Johanna Söderberg. He toured with them during his Port O'Brien days.