RIFF Rewind: Marilyn Manson lets the freaks out, 2Pac's California love in 1996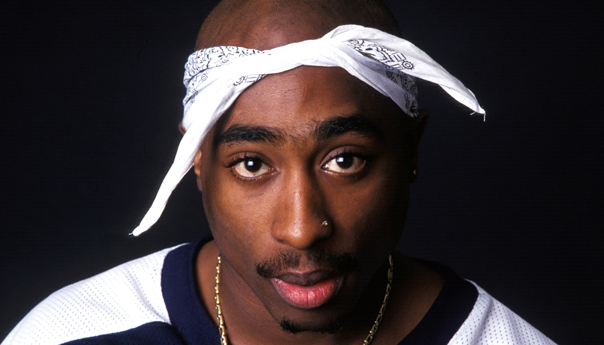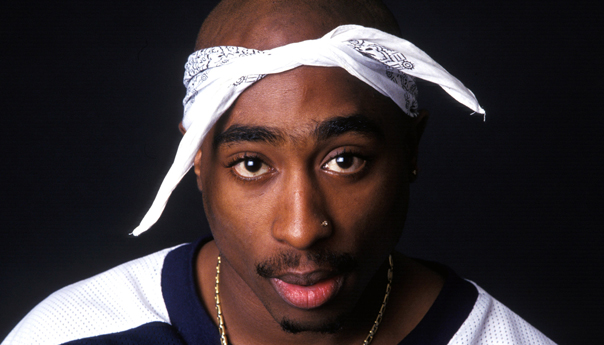 Every week people get mad at me for my top five. Sometimes it's songs in the honorable mentions list that they think should've been at the top, sometimes it's songs that they think got snubbed entirely, but people haven't been this mad at me over something I wrote since I put every public employee's salary online.
This week, though? This week I'm even mad at me. How do I live with myself leaving Rage Against the Machine, Beck, Social Distortion, The Wallflowers, and Weezer out of the top five!?
You have terrible taste in music, Willis! Who gave you a column at all? Idiot!
2Pac — "2 of Amerikaz Most Wanted"
This was tough because it's hard to pick a track from 2Pac's All Eyez On Me. It was either this, "California Love" or the title track.
My first instinct was to go with "California Love" because it's the 2Pac track everyone knows, but then I remembered that I hate picking the hit single when there's another option. I'm trying to show you some new music here. So I'm going with the song Snoop performed with Holo-Tupac.
Bad Religion — "Ten in 2010"
I'm a bit of a gamer. In addition to data journalism, investigative reporting and writing about music, I also had a brief but glorious stint as a video game critic, and I spent a bit in 2005 as a game tester for Electronic Arts. I'm an old man in gamer terms, generally sticking to strategy and RPGs rather than get beat repeatedly by teenagers at Fortnite, but I still enjoy the pastime.
I bring this up because the Dreamcast version of Crazy Taxi is one of my all-time favorite games. I have no idea why, but the game never gets old for me. And "Ten in 2010" is prominently featured on the soundtrack just behind The Offspring's "All I Want." So it gets the nod over the more popular tracks off The Gray Race.
The Verve Pipe — "The Freshmen"
I probably should have given this spot to The Wallflowers' "One Headlight" or Blackstreet's "No Diggity," but I didn't. I love this extremely depressing song and I can't pass up a chance to tell people to listen to it.
Also of note: The Verve and The Verve Pipe are different bands. The former is a British band first active from 1990 to 1999 and most famous for "Bittersweet Symphony," the latter a Michigan band first active from 1992 to 2001 and most famous for "The Freshmen."
The '90s were a weird and confusing time.
[Ed. note: This song reached the no. 1 spot on the chart of freshman boys who rode the bus to school and had yet to have a girlfriend.]
Metallica — "The Outlaw Torn"
Another Metallica album, another Metallica song.
Fans of the band are probably going to be annoyed I put a song off Load in my top five of the year. While not as cringe-inducingly bad as St. Anger it's not exactly well-regarded among fans of the band or listeners in general. It was a departure from not just their thrash roots but their recent mainstream success.
I included a representative from the album in the top five for two reasons: First, the live arrangements of songs from the album they've played for the last decade or so are far, far better than the studio recordings. They're especially heavy metal rather than…whatever you call what they released. And second, when turned up very, extremely loud, "The Outlaw Torn" is an amazing song. Try listening in your car sometime.
[Another ed. note: If Daniel J. Willis is going to include this song, off an album even diehard fans did not care for, he had better include something off U2's
Pop
, which came out the following year. That song should be either "Mofo" or "Please."]
Marilyn Manson — "The Beautiful People"
Obviously Antichrist Superstar needed to be represented on this list. It's arguably the best hard rock album of all time and a major shift in music that some claim was the beginning of the end of grunge.
At the time it got lost in the controversy and the hyperbole of what went on at his concerts, and these days it gets lost in how far Manson got lost in his own image and seemingly started trying to replicate his own hits rather than change and adapt to the times and his experiences. But as an individual and as a band they were amazing in the mid- to late-'90s.
Honorable Mentions
Stabbing Westward — "What Do I Have to Do?"
Fugees — "Killing Me Softly with His Song"
"Weird Al" Yankovic — "The Alternative Polka"
Hanson — "MMMBop"
Stone Temple Pilots — "Lady Picture Show"
Busta Rhymes — "Woo Hah!! Got You All in Check"
Rage Against the Machine — "Down Rodeo"
The Wallflowers — "One Headlight"
Soundgarden — "Blow Up the Outside World"
Toni Braxton — "Un-Break My Heart"
Beck — "Where It's At"
Sneaker Pimps — "6 Underground"
Blackstreet — "No Diggity"
Kula Shaker — "Tattva"
Cake — "The Distance"
The Cardigans — "Lovefool"
Social Distortion — "I Was Wrong"
Spice Girls — "Wannabe"
Weezer — "Pink Triangle"
Luscious Jackson — "Naked Eye"
Follow editor Daniel J. Willis at Twitter.com/BayAreaData.