Tuesday Tracks: Your Weekly New Music Discovery – Nov. 20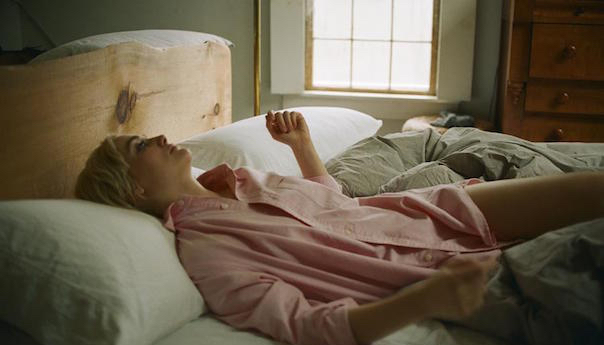 Every week, there's a plethora of new music at our fingertips.
Artists on platforms such as Spotify and Bandcamp are plentiful, and the radio offers a steady deluge of new singles, but who has time to sort through all that? RIFF does!
We pooled our resources to find some of the best new singles from all genres and backgrounds, so you can find your newest earworm without all the drama. Enjoy this week's hidden gems:
***
Devin Kennedy: "Feel the Same" – As winter comes and the nights get longer, "Feel the Same" is the right dose of syrupy pop to combat the gloom. Blending dance-pop sensibilities with the sultry R&B flair of artists like Marc E. Bassy, Devin Kennedy has a decidedly mainstream appeal. The track opens with an acoustic guitar and light percussion, but an electro-pop beat soon takes hold, creating a powerful sense of rhythm and motion. A contagious chorus is highlighted by Kennedy's sharp falsetto and a booming beat. Hook-driven and hopeful, "Feel the Same" harkens back to summer and evokes the feeling of new love.
***
Alison Sudol: "Escape the Blade" – Alison Sudol is both arresting and understated on "Escape the Blade." A standout from Sudol's first solo EP, Moon, the song's accompanying video intuitively complements the track's aura. Visuals from her visit to Hawaii offer breathtaking beauty. The song speaks life into the landscape, showing a sense of wonder at how nature can benefit the human condition. Alison Sudol has a diverse background. You may recognize her voice as the the fantastic A Fine Frenzy, with which she released three studio albums. Sudol is also set star in the new Fantastic Beasts film, further evidence of her expansive skillset. Even so, "Escape the Blade" may be her best work in 2018. Organic piano and horns combine with peaceful ambient sound collage to frame Sudol's captivating vocals.
***
The Courtneys: "Minnesota" – Power pop trio the Courtneys bring the best parts of the '90s to modern music. Jangly guitars, angsty lyrics and fuzzy tones remain front and center on this nostalgic anthem. A cut from The Courtneys' self-titled sophomore album, "Minnesota" recalls The Lemonheads and other early '90s alt-rock acts. Layered vocals create a hazy and atmospheric effect that fits in snuggly with unhinged guitar riffs. The video continues in the throwback spirit, recalling a time when MTV was king and music videos were still cool. Lo-fi visuals show the band members skiing while shredding on their guitars. Fish-eyed lenses and other throwback effects abound, providing a tasteful callback. The Courtneys will surely expand their fan base when their sound travels alongside Cloud Nothings at the end of the month.
***
Lo Moon: "For Me, It's You" – Lo Moon specializes in dramatic electronic ambiance, crafting songs that feature slick songwriting and dense production. The band's latest single, "For Me, It's You," is no exception. Moody keys and otherworldly synths begin the track, positioning the song as an effortlessly dreamy ballad. Screaming guitars subvert that expectation at midway, creating a washed-out sea of noise. Frontman Matt Lowell's gentle vocals remain the one constant throughout these twists and turns. They beautifully glide over the song's softer instrumentation and providing balance against the chaotic guitar riffs down the stretch. Lo Moon continues to evolve and grow after a big year that saw it release its self-titled debut LP and open for bands like CHVRCHES, Glass Animals and the War on Drugs.
***
Raja Kumari: "Shook" – Raja Kumari is one of the best-kept secrets of hip-hop. She has countless songwriting credits to her name, including material for Fall Out Boy, Gwen Stefani and, even Iggy Azalea (for the Grammy-nominated "Change Your Life)." Set to release her first EP since The Come Up in 2016, Kumari offers an enticing preview of her new work with "Shook." The rapper's Indian roots are quickly apparent, combining with heavy 808s to bring together the best parts of Eastern and Western music. Kumari displays confidence and aggression throughout the track. Constantly switching up her flow, she barely allows the listener to breathe as she snarls over a hard-hitting beat. Kumari also has a knack for hook-writing, showcasing vocal chops in both her rapping and her melodic singing.
***
Matthew's Pick: In a week filled with powerful music, Alison Sudol still stands out with the transcendent "Escape the Blade." Sudol's voice cuts through a sparse and tranquil arrangement to create a genuinely beautiful track. "Escape the Blade" is perfectly paired with an eerie and magical video. The cinematic visuals and immersive sonics combine to form a haunting, emotive ode to the natural world. It's a quiet track to endure the cold months of winter, using a fascination with nature to pacify the soul.
Follow writer Matthew Eaton at Twitter.com/MattnSoCal.