Tuesday Tracks: RIFF's best finds of 2019
It's been quite a year here in the Tuesday Tracks camp. RIFF's mission to provide you with songs you might otherwise leave behind has lead us to many diamonds in the rough. Our final mission, to choose our absolute favorites of the year.
Each of the six TT contributor have delved back into their backlog to narrow down their best of the best.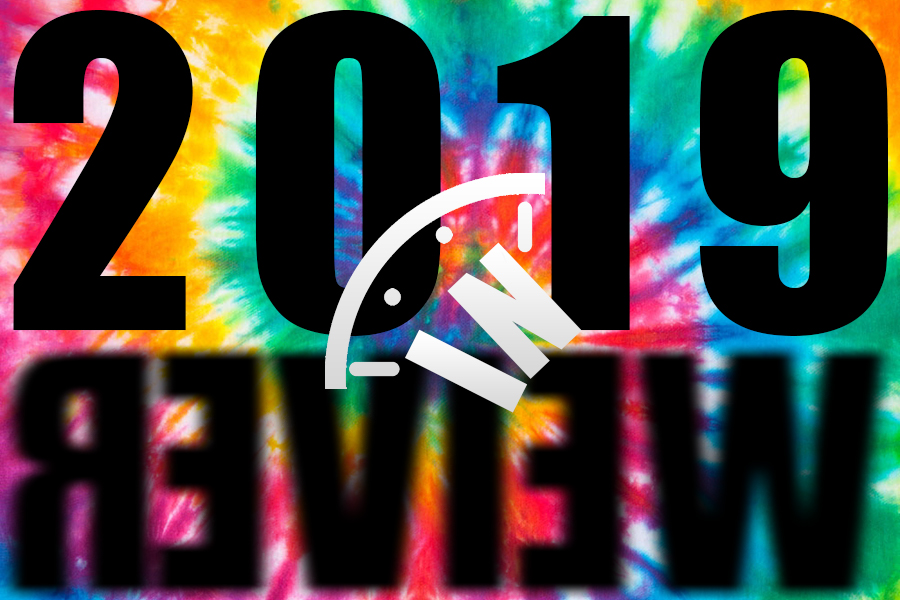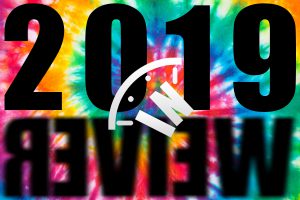 Here's to the tracks we can't let go!
***
Max's Pick: The Midnight Hour, "Harmony" — The Midnight Hour combines traditional composing and hip-hop production. The project sees jazz rap producer Ali Shaheed Muhammad, known most for A Tribe Called Quest, and cinematic beat maker Adrian Younge bring their vision to life with illustrious power. The orchestral grandness and hard-hitting rhythm section of "Harmony" lets you vibe with Loren Oden's voice and appreciate the well-crafted beats, but that's only the tip of the iceberg. The duo commands acoustic sound just as naturally as it crafts samples from behind a mixing board. It's a compelling example of hip-hop as high art, directly recalling distant relatives like David Axelrod.
***
Aarushi's pick: CYN, "Terrible Ideas" — It's a song that I can come back to weeks or even months later and still groove to it like I did on first listen. CYN's voice strikes the perfect balance between pop catchiness and deviance. CYN incorporates themes of rash and impulsive decisions with a self-awareness more akin to alt-rock. It's hard not to relate to her narrative of knowingly making a bad decision just for a feeling of instant gratification. CYN has continued to drop other bops like this throughout the year and it's clear that she is not going to stop any time soon.
***
Chloe's pick: Beabadoobee, "I Wish I Was Stephen Malkmus" — A lot of Tuesday Tracks stayed in heavy rotation for me, from Alexander 23's "Mars" to Kailee Morgue's and Hayley Kiyoko's "Headcase." Of everything I listened to this year, I think the song that stood out most for me was "I Wish I Was Stephen Malkmus" by Beabadoobee. I loved it—'90s alt rock vibes, ad libs and all—from first listen. I also can't help but get excited over the Pinay representation. Beabadoobee's songs are fun and nostalgic and they make me wish I had a band that shreds, too. I'm looking forward to future releases and hopefully catching a show on her next stateside tour.
***
Amelia's Pick: Sawyer, "Emotional Girls" — Emotional Girls by Sawyer has remained one of my top power anthems of the year since I first wrote about it. It uses pumped-up electronic pop-punk to address the ongoing stigma that women get too emotional. This uplifting dance jam gives the steering wheel back to those women who feel they are not taken seriously. It's cutting in its commentary yet light-hearted in its delivery.
***
Rachel's Pic: French 79, "Code Zero" — Marseille electro-pop artist and producer French 79, whose name is Simon Henner, really expanded my perception of electronic music. He crafted an intimate video to follow the song's production. From the opening piano notes to steadily layered synths, the song pushes past the space-time continuum. The slow build grows and transports you someplace else. At about the two-minute mark, the beat finally drops like a ton of bricks. Like many of my other picks over the year, there's a profound escapism element on "Code Zero." It's a beautiful song that I could listen to over and over again. There's always something new to catch in its vast sci-fi soundscape.
***
Max's Pick: Pallbearer, "Atlantis" — After essentially releasing the doom metal equivalent of Boston with 2017's Heartless, this unexpected Sub-Pop single shows Pallbearer tapping more into its heavy side. While its last record sacrificed crushing low-end for more clarity, this thing hits like an obese elephant dropped from a skyscraper. And yet, Pallbearer sports impeccable groove. It's not every day a band like this can speed things up without sounding like a shameless Black Sabbath ripoff. It makes me very excited for Pallbearer's subsequent material.