Tuesday Tracks: Your Weekly New Music Discovery – Jan. 22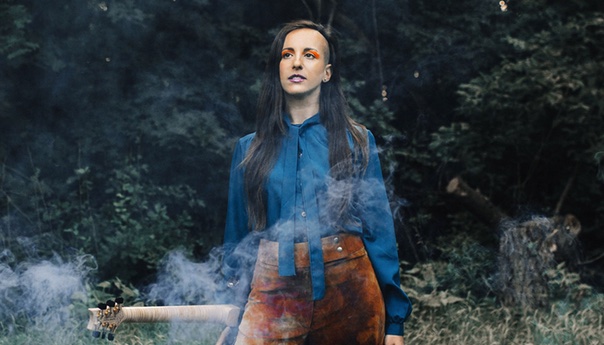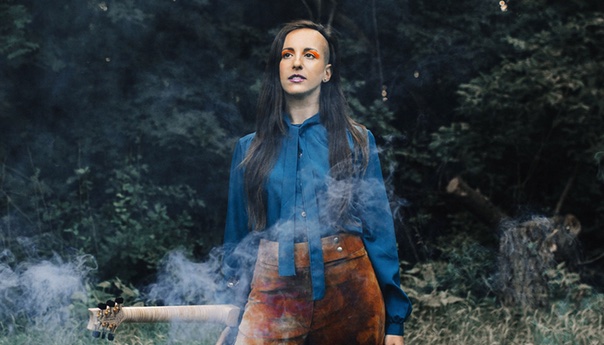 It's easy to get overwhelmed by the sheer volume of music on the internet.
Don't get me wrong, I love how platforms like YouTube, Bandcamp and Soundcloud have opened the floodgates of independent artists. But navigating the flood is easier said than done.
That's where RIFF steps in. We do the heavy lifting for you, scouring the sea of sound with ears perked for choice listens.
Enjoy this week's memorable tunes!
***
Lauren Ruth Ward, "Valhalla" — This Los Angeles musician elevates her emotive voice and spunky psych-punk with the captivating music video for her newest single. "Valhalla" re-contextualizes the Norse mythology of its namesake to a fight song for those who fight the good fight—refusing to follow the status quo. Ward's personal journey of self-acceptance is evident in the imagery, featuring a gaggle of nonbinary people reveling in their unabashed disregard for normativity. The music itself comes in distinct flavors, ranging from murky trance rock to a bright pop-rock chorus. The visceral, unpredictable delivery, including vocally, instrumentally and on screen, is as dazzling as it is dumbfounding. Ward will be hitting the road with LP in the U.S., and in Australia as the guest bandleader for Divinyls.
***
Vanderocker, "Driftwood" — Taking a more ethereal approach to desert rockers like Sleep and early Queens of the Stone Age, L.A.'s Vanderocker finds a balance between the style's bluesy twang and dour spaciousness. There's a definite influence from southern gothic and delta blues, but "Driftwood" treats its rustic chords and laidback beat as the slow train to the riff-filled land. Adrienne VanDeRocker's voice guides the song along its ponderous way, imparting melancholy and mysticism equal measure. While it's one of Vanderocker's more accessible cuts, its undercurrent of devotional alt-country evokes the feeling of wandering through Joshua Tree with a half-empty water bottle.
***
KROWNS, "Triumphant" — Canadian stadium-ready pop-rockers KROWNS make sure their single lives up to the name, with a fanfare of brassy synth supporting the defiant lyrics: "Cut down by the fear and the judgment/ 'Cause no one's ever given me nothin'/ Now I'm triumphant." Where the likes of Imagine Dragons tend to put all their eggs in winning the loudness race of pop radio, these guys dial in their sound to its bare essentials. "Triumphant" is still more pop than rock, but its hooks are undeniably fun. KROWNS' victorious aura is certainly radio-friendly, but no less exhilarating when played at maximum volume.
***
Donna Grantis, "Diamonds & Dynamite" — If Pat Metheny got high with King Crimson, the resulting jam session would likely sound an awful lot like guitarist Donna Grantis's solo work. "Diamonds & Dynamite" uses crunchy prog-rock riffs as a counterpoint to meditative improvisation and chaotic explosions. Her work with Prince during the latter part of his career is testament enough to her ability, but this music is a total sucker punch to modern music trends. Longwinded, virtuosic and spiritual, Grantis casts off the shackles of traditional structures without forsaking melody and good old-fashioned riffs. The drums and percussion mirror this nonchalant regard for tight execution, following her transitions from crushing dissonance to serene ambiance. Experiencing the full-length album of the same name may strand listeners in an alternate dimension.
***
Swindle featuring Ghetts, "Drill Work" — To get a hard-as-hell grime producer even harder, get him in the studio with a grime pioneer. London's Ghetts' (a.k.a. Justin Clark) collaboration with Swindle (a.k.a. Cameron Palmer) channels the best British hip-hop has to offer. Nonstop bars and machine-gun hi-hats pump adrenaline into every passage, bucking the trap trend by using similar sounds to a completely different effect. Ghetts gives listeners a vivid reality check about the urban struggle across the pond. Each of Swindle's staccato brass hits and whiplashing beats smashes through the sparse mix like a battering ram. "Drill Work" comes in anticipation of Swindle's LP No More Normal, which drops on Jan. 25.
***
The Drums, "Body Chemistry" — The legendary surf-rock band The Drums is the brainchild of Jonny Pierce, who wrote this lead single during an uphill struggle with depression. "Is my chemistry/ Not forgiving me/ Body chemistry/ Unrelenting/ Unforgiving," he sings, coming to terms with the mental illness' persistence as he fights it. His dark sense of humor coincides with a deceptively upbeat arrangement. A chord progression reminiscent of B-52s and an almost disco bass line leads to a harmonious chorus of synthetic samples. Pierce's voice carries an innocent aura, giving a frank appraisal of his hardships while giving some credence to his self-improvement.
***
Max's Pick: Donna Grantis caught my interest with her outlandish sonics but won me over with her evident skill. "Diamonds & Dynamite" isn't just another free-rock exercise in boring self-aggrandizement. It's an atmospheric, multifaceted voyage into truly magnificent realms of freakish soloing and infectious riffs. From the rhythm section's simultaneous looseness and cohesion to the otherworldly melodic aura she generates with her own instrument, Grantis may well bear the torch of jazz fusion into the next decade.