Tuesday Tracks: Your Weekly New Music Discovery – Jan. 29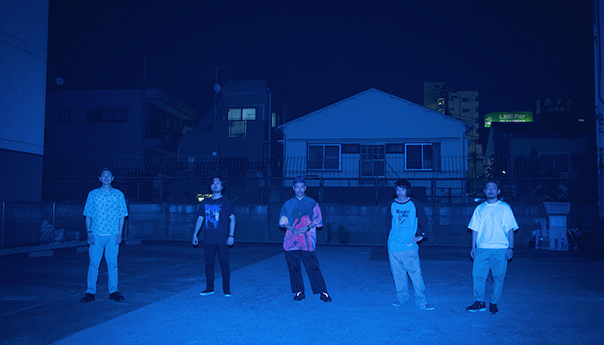 Every week, there's a plethora of new music at our fingertips.
Artists on platforms like Spotify and Bandcamp are plentiful, and the radio offers a steady deluge of new singles, but who has time to sort through all that? RIFF does!
We pooled our resources to find some of the best new singles from all genres and backgrounds, so you can find your newest earworm without all the drama. Enjoy this week's hidden gems.
***
FLETCHER, "You Should Talk" — When RIFF last caught up with FLETCHER, she had just released 2017's "You Should Talk," a redemption song for those who've been ghosted. The Los Angeles singer-songwriter since put out singles "I Believe You," in solidarity with sexual assault survivors, and most recently, "Undrunk." "Undrunk" catches its narrator stuck in the early post-breakup stages, the toughest ones to overcome. It cycles through various coping mechanisms, wishing to undo the regrettable drunk texts and rebounds. The tumultuous lyrics stay true to just how distressing breakups can be, while breezy synths live up to FLETCHER's ear for catchy pop melodies.
***
Jessica Pratt, "Aeroplane" — Plane rides sometimes symbolize limitless opportunities ahead—the many directions in which life takes us. They're tinged with this mystical feeling, which singer-songwriter Jessica Pratt captures well in "Aeroplane." Gentle guitar strums and tambourine shimmers, combined with Pratt's haunting vocals, create the dreamiest aura; like moonlight reflecting off calm lake water. The single channels Mazzy Star through a stripped guitar sound. It's a soul-soothing soundtrack for introspection or for those moments when you just need to escape the hustle and bustle of your current surroundings.
***
ENDON, "Doubts As A Source" — This cut from Tokyo's ENDON has absolutely no chill, but in the gnarliest way possible. "Doubts As A Source" immediately combusts into a clash of aggressive chord progressions and white noise gone haywire. This goes on until around halfway through, during which the song reaches a centrifuge of spiraling melodies and hyperventilating screeches from vocalist Taichi Nagura. Emulating a panic state at its max intensity, it makes sense that the song title alludes to anxiety as a default state of mind. This precise blend of heavy metal shredding and experimental punk allows ENDON to bring on the noise without it all getting convoluted.
***
TEEN, "Runner" — If you've ever fallen victim to someone's manic pixie fever dream, then TEEN's new song might especially resonate with you. Through hypnotic beats and layers of cascading synths, the Brooklyn sister trio pushes back when being put on a pedestal. "Runner" is a lush pop cut that refuses superficial love and aims for the unconditional—one where each partner accepts the other for who they are. "I'm a runner/ Watch me take it fast/ When you try to make it last," the sisters sing. Off TEEN's forthcoming album, Good Fruit, "Runner" is a danceable cut that also urges listeners to reclaim their agency.
***
Anthony Flammia, "Pieces" — This standalone single from Anthony Flammia gives listeners a double dose of sonic bliss. Its creamy blend of soft staccato keys, warm guitar reverb and female backing vocals is spellbinding on its own. But Flammia's smooth vocals elevate "Pieces" to a funk-meets-R&B euphoria. Amid the song's superb melody, the New York singer-songwriter picks up the pieces of a broken relationship. He's trying to heal, but at the same time, he finds himself getting stuck on the good times. Flammia's heartfelt lyrics and lush instrumentals make for a bittersweet combination, but it's a moving end result all the same.
***
Chloe's Pick: "Doubts As A Source" might not have any words, but it sure spoke to me. Within the first few seconds, it had already exploded with unapologetic chaos. The intense riffing and cyberpunk voltage swallows you whole, while the vocal hysteria makes for an odd, yet fitting touch. It effectively illustrates a frantic state of mind, a familiar yet unpleasant place, that I don't think many can fashion into a sonic experience as thrilling as the one ENDON created.
Follow editor Chloe Catajan at Instagram.com/riannachloe and Twitter.com/riannachloe.