Tuesday Tracks: Your Weekly New Music Discovery – Feb. 12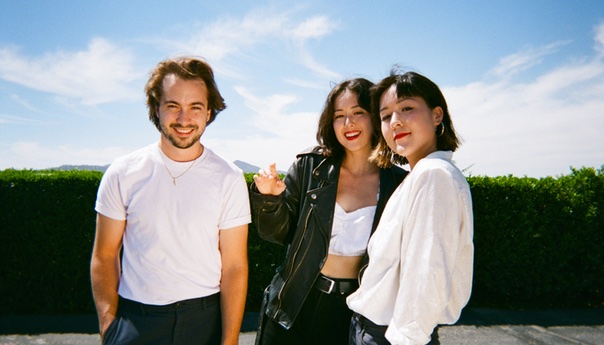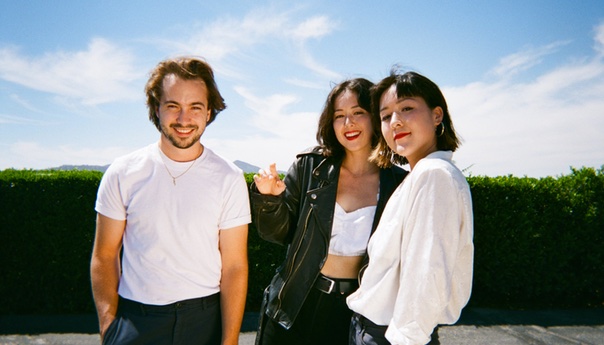 Every week, there's a plethora of new music at our fingertips.
Artists on platforms like Spotify and Bandcamp are plentiful, and the radio offers a steady deluge of new singles, but who has time to sort through all that? RIFF does!
We pooled our resources to find some of the best new singles from all genres and backgrounds, so you can find your newest earworm without all the drama. Enjoy this week's hidden gems.
***
Christian Scott aTunde Adjuah featuring Saul Williams, "Ancestral Recall" — This song stands out to me because it's very different from what's popular in the jazz rap genre. Beautiful tribals drums form an off-kilter beat in the background, with jazzy horn arrangements over the top setting the tone. The musician, whose given name is Christian Scott, has a woody vocal timbre that perfectly complements the song's dreamlike sound. Its minimalist production takes a different approach to an epic aura than the usual layers of reverb, with its build-up circling back to the intro's trance-like sound. He sets himself apart from his contemporaries by creating an expansive sound using only voice, drums and brass.
***
And The Kids, "Butterfingers" — And The Kids is a very quirky group, which is evident on "Butterfingers." It rejects indie rock's traditions by emphasizing a synth-pop influence while maintaining a base of catchy guitar riffs. Hannah Mohan sings about stagnation and trying to get away from society's boundaries and constraints. These are things everyone deals with on a daily basis, but her singing provides a unique twist. The song creates a sense of camaraderie with the listener, letting you know you aren't the only one fightings overwhelming feelings of self-doubt.  It's different from the band's other work, which is much catchier and happier. "Butterfingers" has a more serious feel, combining a nontraditional sound with relatable lyrics.
***
Fifty Grand, "Dedication Chant" — "Dedication Chant" has a haunting cloud-rap sound to it. It's almost post-apocalyptic, while sticking to a cool groove at the same time. It's something you'd hear at a chill Halloween party, and I'm here for that party. The constant synth stabs add to its possessed electronica vibe, as the muted trap beats freshen up the sound. It's calming, but in a way that evokes wondering through a forest in the dead of night.
***
Johnnyswim, "Bridges" — Johnnyswim, a duo consisting of Amanda Sudando and Abner Ramirez, moves away from its folkier leanings to pop-rock on "Bridges." The song's choruses become bigger and bigger, ending with the vocals crashing into a cacophony of instruments from previous passages coming together for a high-impact ending. The video's minimalist approach focuses on the beautiful love story. It shows you how many performing styles Sudando can use on the same cut. She sings with her whole body, while Ramirez is more contained. Their differences are emphasized by sitting on opposite sides of a divider until the very last chorus, where Abner walks to her side and they play off of each other's energy.
***
Tangerine, "Chains" — "Chains" reminds me of the 1984 film 16 Candles, because I can imagine this as a part of the soundtrack to that romantic story. It has a noticeable '80s vibe, from the shimmering synths and reverbed guitars to the sappy love motif. But it stands out from other "born in the wrong generation" songs with modern indie vocals and a lyrical undertone concerned with the darker side of unconditional love. Tangerine creates a vibe you can listen to when driving late at night in the middle of summer, reminiscing about past relationships.
***
Lucy Rose, "Solo(w)" — "Solo(w)" has a really intimate feel, starting with solo piano and building to a climactic, jazzier vibe. Rose recalls a time in her life where she couldn't find her purpose in life. Looking back, she realizes that she just wants to keep learning and trying to find herself. Brass and strings help the last quarter of the song crescendo alongside harmonious vocal layering. The ending is really big, especially for a song that starts off so softly.
***
Aarushi's Pick: I love all things retro, and "Chains" by Tangerine definitely has that vibe going for it. Though cute and catchy, the song still packs convincing emotion in its '80s nostalgia. It's definitely something I'd shout along to with my friends on a road trip. The vocal melodies and spunky instrumentation are to infectious to resist.
Follow reporter Aarushi Nanda Instagram.com/aarushi_nanda.