Tuesday Tracks: Your Weekly New Music Discovery – April 16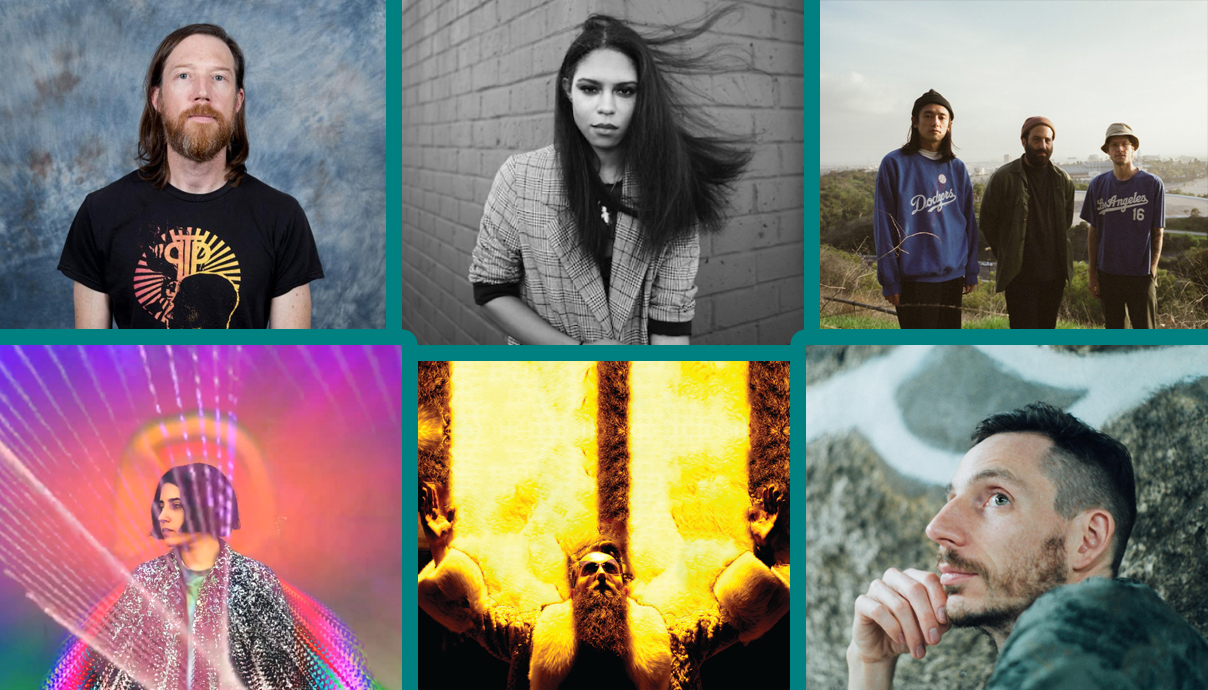 It's easy to get overwhelmed by the sheer volume of music on the internet.
Don't get me wrong, I love how platforms like YouTube, Bandcamp and Soundcloud have opened the floodgates of independent artists. But navigating the flood is easier said than done.
That's where RIFF steps in. We do the heavy lifting for you, scouring the sea of sound with ears perked for choice listens.
Enjoy this week's memorable tunes!
***
Troi Irons, "Strangers" — A rocker's credibility not only depends on her songs, but how well those songs translate live. Angeleno Troi Iron meest both of those quotas with this live performance of "Strangers." The song's crunchy riffs bring to mind Seattle sludge rock and the blues rockers of yesteryear, but her voice launches it into the 21st century with gritty power and sensual melodies. While reminiscent of hard rock by the book, Troi Irons elevates the song's conventional structure by switching up her vocal approach and maintaining a cutting emotional edge.
***
Froth, "Laurel" — As catchy as it is noisy, this latest track from L.A.'s Froth packs catchy vocal motifs and grungy riffs into a garage rock structure. It's the kind of song to lay back and let wash over you, letting the distortion grate your brain away. The band's wilder past is still evident on this track, but it has much more universal appeal than you might expect from noise rock. The song's balance of sticky melody and lo-fi texture makes it the best of the harsh and dreamy sides of the band's style. Add the indie filmmaker's Space Jam, and you have quite the audiovisual experience.
***
Paper Beat Scissors, "Don't Mind" — With a complex progression, a solid backbeat and energetic singing, "Don't Mind" finds Paper Beat Scissors in rare form. The Canadian artist's self-given genre of "hobo electro" is a beautiful combination of indietronica, acoustic folk and baroque pop. From its stripped-down beginning to its string-laden ending, this track boasts a bounty of pleasing sounds.
***
Steve Moore, "Beloved Exile" — This Pennsylvanian multi-instrumentalist explores new age realms through the filter of ambient techno. Oceanic drones support quiet and evolving modulations, making for a hypnotic, mind-altering experience. It's definitely good for a mood setter, but there's more to this track than a yoga class playlist. Theres evident musicality in its progressions, which makes it pleasant to actively listen to as well.




***
Jackie Mendoza, "Mucho Más" — Hailing from Chula Vista, California, Jackie Mendoza's brand of experimental pop defies categorization. It's part psyched-out rave music, part intelligent dance music—and the video is like watching an '90s infomercial on mushrooms (or so we hear; we wouldn't know). While it might be a bit much for those who like their music with less weirdness for its own sake, there's a lot to appreciate in the strange textures and sing-talking.
***
MINKA, "Dark" — This Philadelphia musician combines alternative hip-hop and demure indie pop for a song as melodious as it is production-heavy. Ari "Dick" Rubin combines a hard-hitting beat with soothing vocals and ambient synth patches. The song's dynamics sport convincing growth and maturation, but it maintains the accessibility and singular of a one-man project. With folk and hip-hop music crossing paths more often, this is a sound Rubin may want to elaborate on in the near future.
***
Max's Pick: I rarely prefer live recordings over studio sessions unless they're played by a true master. I guess that says something about Troi Irons' performance of "Strangers." The tightness and confidence she and her band exude in this session is quite remarkable, adding a sense of unpredictable energy to the already intense riffing and singing. If you didn't already want to pick up her music, this should at least get you interested in attending one of her concerts.
Follow editor Max Heilman at Twitter.com/madmaxx1995 and Instagram.com/maxlikessound.