10 Under-the-radar acts to catch at BottleRock Napa Valley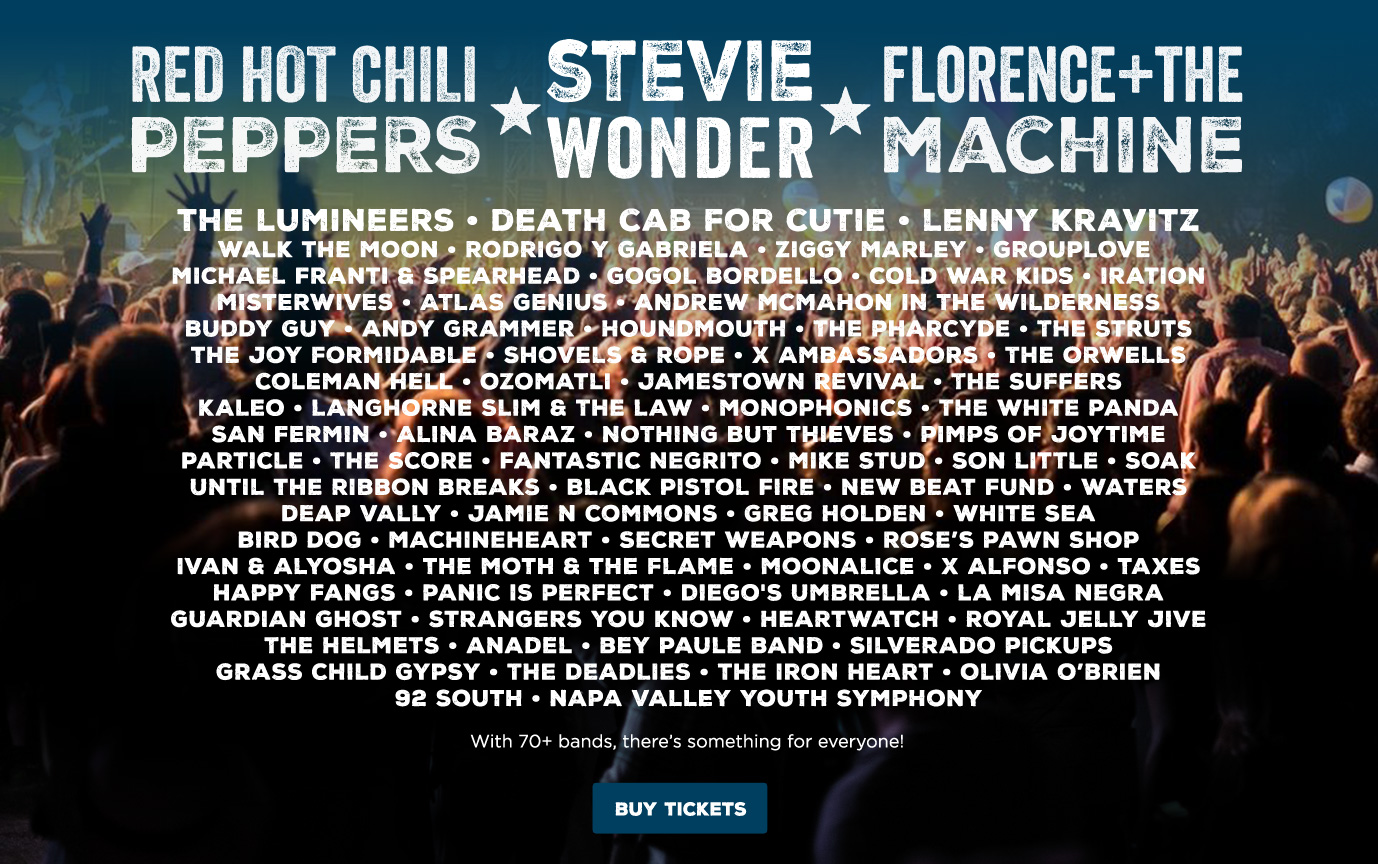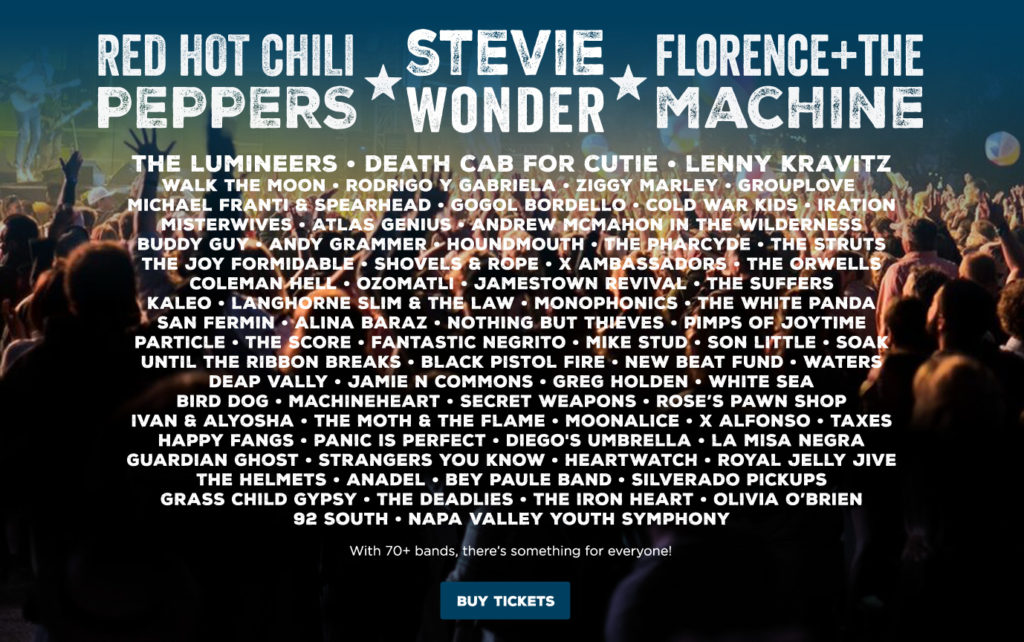 The producers of the BottleRock Napa Valley festival scored big when they booked Stevie Wonder, Florence and the Machine, and the Red Hot Chili Peppers to headline the 2016 event, which takes place May 27 to 29 in downtown Napa. Even the undercards are impressive, with Grouplove, Death Cab For Cutie, Walk the Moon, Lenny Kravitz and Cold War Kids sure to draw big crowds to their sets over the weekend.
But the fourth installment of BottleRock has a lineup that's strong from the final headliner Sunday to the first act on Friday. We at RIFF wracked our brains to pick just 10 other acts who will put on can't-miss opportunities to discover new or overshadowed music.
1. The HELMETS – Sunday, 12:15 to 1 p.m. – Jam Cellars Stage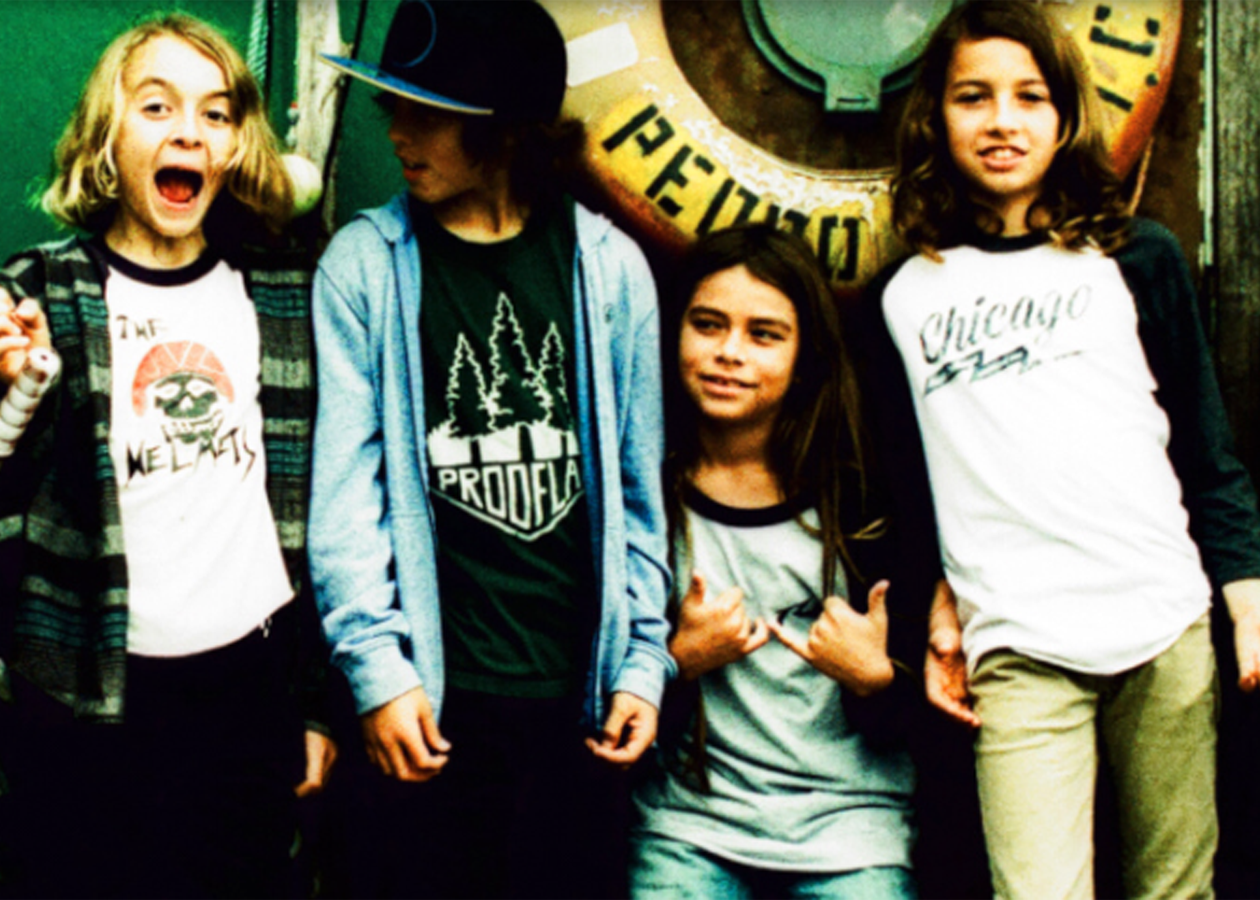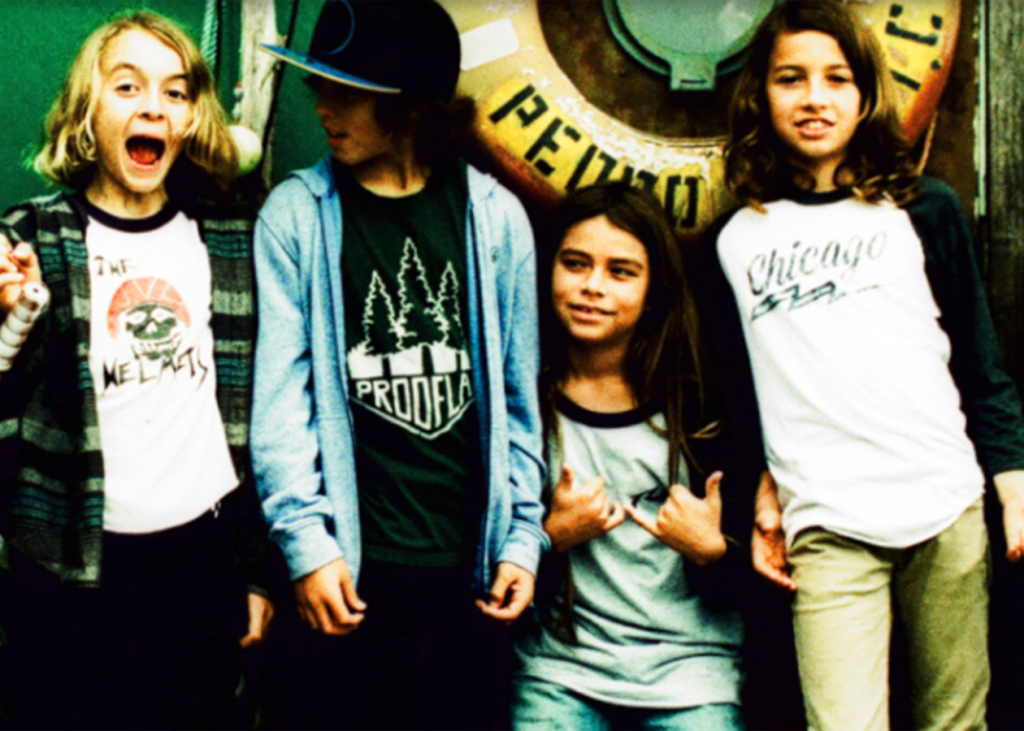 Here's your annual reminder that big things come in small packages. None of members in this quartet have reached their teens, yet their sound, a blend of punk, thrash and heavy classic rawk, is very much grown up. It doesn't hurt that one of the members is the son of Metallica bassist Robert Trujillo. The four have been playing together since they were 8 years old and played Lollapalooza last year.
2. Rose's Pawn Shop – Saturday, 2:15 to 3 p.m., Lagunitas Stage
It's a fact that in order to host a successful music festival in Northern California, you need to find a unique rootsy Americana act to balance against the edgy electric performers. For your dose of fiddle and banjo, arrive early and catch this Grammy-nominated five-piece from, of all places, Los Angeles.
3. HEARTWATCH – Sunday, 1 to 1:45 p.m. — Midway Stage
RIFF adores this soulful San Francisco quintet, formerly known as The Tropics. With a sound that stretches from current pop to '70s AM radio standards, HEARTWATCH is sure to attract a cadre of local fans to their set, as it did last year at Outside Lands. The band released a debut mini-album in February, which it is likely to perform at the Midway Stage set.
4. Dangermaker – Sunday, 12:45 to 1:15 p.m. — Midway Stage
The San Francisco quartet has built its reputation during the past few years through Bay Area gigs and a string of danceable pop rock releases, including its most recent, a pair of EPs named Light the Dark I and Light the Dark II. Last year, the group found a wider audience, playing BFD at Shoreline Amphitheater and its grounds in Mountain View as well as spending the summer on an East Coast tour.
5. The Struts – Saturday, 2:45-3:45 p.m. – Jam Stage
U.K. glam rock throwbacks The Struts live up to their name with confident, unabashed songs, including "Could Have Been Me," which has crept into the top 20 on Billboard's rock and alternative charts. The final stops on this leg of the band's North American tour bring them to BottleRock as well as a night show with Grouplove May 28 at the Napa Valley Opera House.
6. Fantastic Negrito – Friday, 3 to 4 p.m. — Miner Stage
Bounced to wider recognition in 2015 behind the strength of a selection to be NPR's "All Songs Considered" performer for its Tiny Desk Concerts series, this Oakland-based artist specializes in rootsy blues and soul music with bite. Singer Xavier Dphrepaulezz delivers a champion survivor's story, nearly losing his life in a 1999 car crash and subsequent coma. The band's "Lost in a Crowd," which propelled them to the Tiny Desk show, also featured in an episode of Fox's "Empire." The band is set to release its debut album, The Last Days of Oakland, in June.
7. The Moth & The Flame – Sunday, 1:45 to 2:30 p.m. — Winery Stage
Entering BottleRock 2016 months after the release of Young & Unafraid, the quartet's first album in five years, Los Angeles-based The Moth & The Flame specializes in pop and alternative rock music. The group's known in part for being the mainstay of founding and former Imagine Dragons drummer Andrew Tolman.
8. Jamie N Commons – Sunday, 2:15 to 3 p.m. — Lagunitas Stage
Born in England and raised in Chicago, known for his bluesy take on modern rock, including his single "Let's Do it Til We Get it Right," released earlier this month. He's also made some high-profile guest appearances in hip-hop tracks, including work with Mississippi rapper Big K.R.I.T. and the Motor City's own Eminem.
9. Buddy Guy – Friday, 6:30 to 8 p.m. – Miner Family Stage
It may be odd to include Guy on this list because he's one of the most successful and talented blues musicians of our age. But on the BottleRock 2016 lineup, replete with big-name headliners, hot pop artists and local up-and-comers, he's the only one of his kind. The 79-year-old Chicago guitar legend and Muddy Waters protégé has influenced the likes of Jimi Hendrix, Eric Clapton, Jimmy Page, Keith Richards and a multitude of others. Born to Play Guitar, his latest studio album, won the 2016 Grammy for Best Blues Album.
10. MisterWives – Sunday, 2:45 to 3:45 p.m. – Jam Cellars Stage
The New York quintet is performing during the middle of the day, much like it did last year at Outside Lands, yet the energy of its live performances is very much meant for later in the evening. The band, which exudes the style of early No Doubt and a younger Gwen Stefani — down to the in-song push-ups — has a bright future if it continues to make music is peppy and fun as debut album Our Own House.