Arcade Fire announces new album Everything Now, tour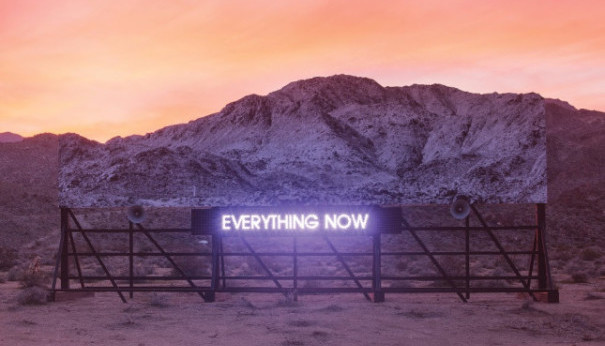 It's already been four years since Arcade Fire released its last LP, Reflektor, but now the Canadian indie rock band is back with Everything Now, out July 28, and an autumn tour that includes a date at Oracle Arena in Oakland.
The self-titled first single is reminiscent of the band's most recent style, combining alternative dance elements with some new wave and art-pop garnishes. The production is noticeably more intricate, creating diverse arrangements in the background of a pulsing dance beat.
The self-title track was co-produced by Thomas Bangalter of Daft Punk fame. Bangalter also helped produce the rest of the album, so chances are the single is an accurate indicator for how the rest of the album will sound.
The album will have 13 new tracks and will be played during the newly announced Infinite Content tour, beginning Sept. 5 in  Quebec. The Bay Area show is Oct. 17 at Oracle Arena. Tickets will go on sale June 9 at 10 a.m.
Opening bands consist of  Wolf Parade, Preservation Hell Jazz Band, Grandmaster Flash, Phantogram, Angel Olsen and Broken Social Scene.
Follow writer Michael Massaro at Twitter.com/michaelcmassaro.