Meet the local artists performing at Live 105's BFD festival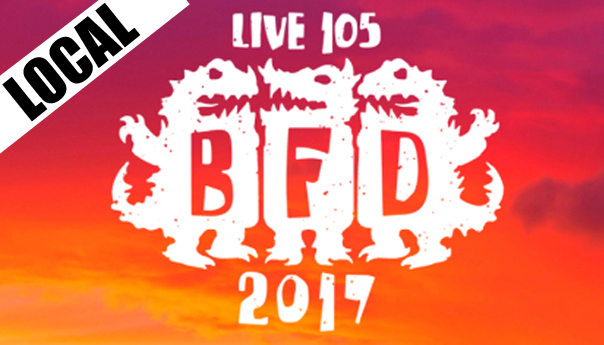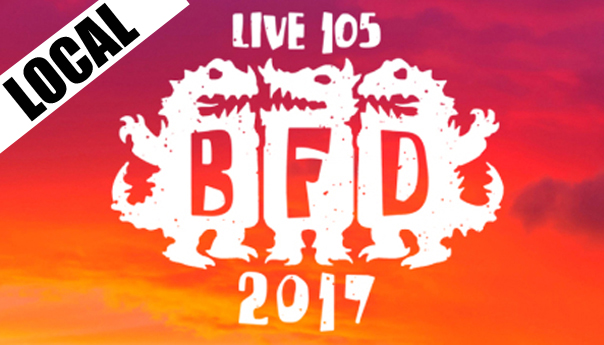 Radio station Live 105 Monday unveiled the lineup for its annual BFD concert at Shoreline Amphitheater, and while most will be buying tickets to see French Anglo-rockers Phoenix and Scottish angular pop revivalists Franz Ferdinand, among many others, the festival again will feature a full lineup of Bay Area acts on a local stage, and two local bands performing on the festival stage. Artists performing on the main stage also include Cold War Kids, Milky Chance and Andrew McMahon in the Wilderness.
Tickets to the 24th annual concert go on sale Saturday at 10 a.m. at www.livenation.com, and prices range from $37.50 for lawn seating to $125 for reserved seating. Some tickets will be made available for only $10.53 when purchased in-person at Shoreline on Saturday morning.
Of the local stage performers, Hot Flash Heat Wave is the best known. Davis natives Nathaniel Blüm, Adam Abildgaard, Ted Davis and Nick Duffy have been making a name for themselves since the release of debut LP Neapolitan in 2015, gigging non-stop and sharing stages with the likes of Hinds, Alvvays, Surfer Blood and other like-minded fuzzy guitar bands.
Santa Clara trio Picture Atlantic recently released its third album, ASSOUF. Singer-guitarist Nik Bartunek, bassist Ryan Blair and drummer Daniel Martinez are Live 105 regulars with a blend of pop-punk and ringing guitar indie rock songs. Arctic Monkeys fans should pay attention.
Brothers Breandain and Christopher Langlois comprise Berkeley duo Nine Pound Shadow, whose father would keep them up late into the night memorizing and understanding Beatles and Bob Dylan lyrics. The lyricism of the greats had a deep impact on the two, as did their musicianship; wistful, melancholy lyrics, softly vibrating guitars and folky rhythms became ingrained in their sound. The brothers signed with 30th Century Records, owned by Danger Mouse, and have been cranking out tunes since.
Sacramento emo-leaning alt-rockers Cemetery Sun has a catchy song Live 105 can't play without bleeping every fifth word ("Peace of Shit"), but Josh Doty, Elliot Polokoff, Jesse Mancillas, Austen Butler and Matt Scarpelli wear the the word and song the same way they do their tatted biceps, like a badge of honor. The band came together in 2013 and focused on writing and recording songs instead of the traditional path of gigging non-stop to grow a following. The extra work began to pay off when the band started playing shows. They played their first extensive tour alongside BFD veterans and Bay Area natives Finish Ticket last year.
Fans of Death Cab for Cutie and Julien Baker will fall for folky new trio Death by Fireworks, with singer-guitarist Jake Russo, drummer Chris Harrell and bassist Daniel King. The East Bay band's name could have signified a direction toward metal, but instead the band's musical style of building crescendoes is akin to another "fireworks" band, Explosions in the Sky.
Clap-along melodies, disco bass lines, uptempo percussion and noodling guitars that weave in and out worked for Coldplay and Foster the People, so why not for San Jose's Citabria? Leopoldo Larsen, Edgar Fernandez, Nate Dias and Kevin Azevedo make unabashed dance rock that gets bodies swaying. The quartet has opened up for AWOLNATION and performed with Bay Area band The Limousines.
Recent RIFF-featured duo The New Up just released a new album, Tiny Mirrors, a distinct move away from grungy pop and toward anthemic alt-rock. Singer-guitarists Noah Reid and Emily Pitcher told us they reimagined their sound to better encapsulate themselves in the music they made. The process also included building a studio from the ground up and many late nights questioning their motivations and views of the world today.
Oakland chillwave singer-songwriter Birthday has a sound that will appeal to fans of Daywave and ambient song-makers like Tycho. He's also a little mysterious, not making his name easy to find with a simple Google search. But he is happy to share his tastes in "good smoothies"and sunny bike rides. Here's hoping he eventually collaborates with San Francisco's Cathedrals to make a perfectly catchy summer cruising song.
The most traditional pop band on the lineup is Silent Pilot. It's a good thing Anthony Nisbet, Brandon Arace, Zachary Oliver and Nick Lohman hit all their marks, and harmonize, too. The band has potential to steal the spotlight away from BFD headliners, and counts hundreds of thousands of fans on its social media Rolodex. If fans of One Direction and 5 Seconds of Summer take over the Shoreline, you'll know where they're running to as gates open. This isn't Silent Pilot's first BFD rodeo, either. They made their first appearance in 2015.
Bay Area BONUS
Oakland punk band SWMRS, composed of Cole Becker, Max Becker, Joseph Armstrong and Sebastian Mueller have been on a skyrocketing trajectory since last year, and this year, they graduate to BFD's festival stage along with the likes of Marian Hill, New Politics, and Mondo Cozmo. They signed with Warner Bros. Records and have already outgrown their status as "that band with the son of Billie Joe Armstrong" and will continue to tour non-stop for the near future.
SWMRS will be joined on the Festival stage by Los Angeles band WATERS, formerly from San Francisco. Van Pierszalowski's main project has prepared a new record full of irresistible indie pop tracks. Something More! will be the band's third LP. While previous records fought the urge to grow older and hold on to innocent youth, Pierszalowski and his bandmates now value, or at least understand, that with age comes grace, and happiness doesn't have to go away (as long as you pay your rent on time).