Latitude 38 sells BottleRock to Live Nation
BottleRock Napa owners Latitude 38 have sold a majority stake of the festival to Live Nation. Live Nation is the corporate owner of more than 80 festivals, including Bonnaroo, Austin City Limits and Governor's Ball. The company touts itself as having the most diverse global festival portfolio among festival conglomerates. Goldenvoice and Another Planet Entertainment are the other significant players in California.
In a statement Friday, Chief Strategy Officer of Live Nation Entertainment Jordan Zachary said the "Latitude 38 team has created an amazing festival unique to the Napa Valley with widespread appeal. BottleRock Napa Valley adds another leading North American festival to our growing and diverse portfolio."
While Dave Graham, CEO of Latitude 38 Entertainment, commented, "We couldn't be happier to partner with Live Nation Entertainment. This move provides an opportunity to tap into Live Nation's scale and artist talent resources, which will allow us to continue to develop and improve upon the BottleRock experience – combining great music, food and wine, with the best that the Napa Valley has to offer."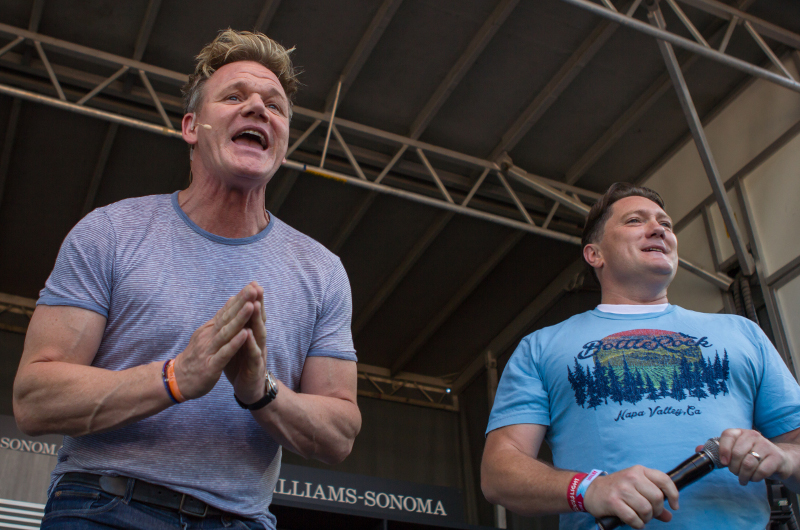 BottleRock is approaching its fifth year and started out by marketing itself as one of the only festivals that wasn't tied to a global corporation. The first year was plagued by financial struggles and court battles, and the festival was sold to Latitude 38, which righted the ship and turned BottleRock Napa into a destination festivals. With Napa's tradition of great wine and great food, the company took the festival model of focusing on music and turned it on its head.
While there's still an eclectic music lineup, BottleRock grabbed some of the biggest wineries and celebrity chefs like Gordon Ramsey, and brought them out to the cozy confines of Napa Valley to wow people with technique, flare and food. This year's lineup features headliners Tom Petty, Foo Fighters and Maroon 5, and a diverse array of Michelin Star restaurants.
— Matt De Mello