Freight & Salvage returns with second free music street festival, Freight Fest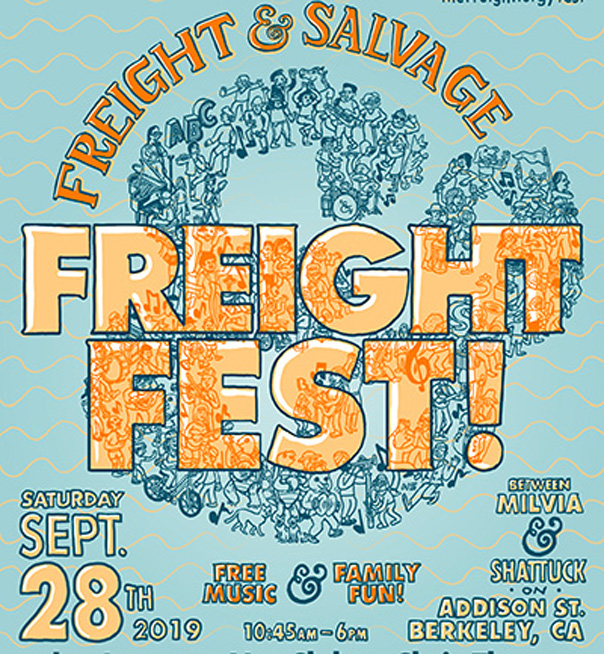 Freight & Salvage will again host a free music festival and block party in front of its downtown Berkeley club.
FREIGHT FEST 
10:45 a.m. – 6 p.m., Saturday, Sept. 28
Addison Street between Shattuck and Milvia streets, Berkeley
Tickets: FREE!
Freight Fest will take place on Saturday, Sept. 28 with three stages of live music as well as food trucks and other family-oriented activities. The lineup includes numerous local, national and international folk, traditional and world music acts such as the John Santos Sextet, composed of local musicians; New Orleans bluesman Chris Thomas King, Western swing trio Hot Club of Cowtown and Cabo-Verdean vocalist Lucibela.
Inside the Freight & Salvage, artists will include singer-songwriters like Adrienne Shamszad, Maurice Tani's honky tonk noir, Americana duo Misner & Smith and social activist musician Diana Gameros; Emma's Revolution with Vicki Randle, and Miko Marks.
The festival will run from 10:45 a.m. to 6 p.m. Food will be available for sale from local food trucks and inside The Freight. Beer and wine will be sold indoors and a beer tent will be available on Addison Street. For more information, visit the venue's website.
In 2018 the Freight & Salvage celebrated 50 years with a similar one-day event and drew 4,500 attendees.