K-pop group NCT 127 returns with second album on March 6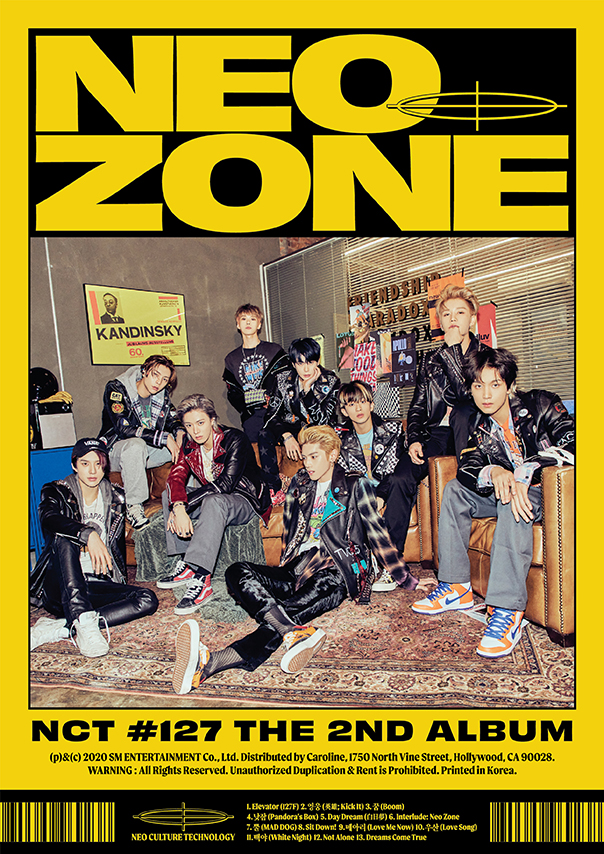 K-pop superstars NCT 127 on Thursday night announced their forthcoming sophomore album, NCT #127 Neo Zone. The album will be released on March 6 and come in three physical formats with distinctive packaging.
The Seoul-based group, whose music has been streamed more than 1 billion times, will release an "N," "C" and "T" versions. The first two versions are available to preorder now while the third will be made available later. The album will be released on SM Entertainment Co., Ltd. with Capitol Music Group and Caroline Records.
The first single from the new record, the album closer, was released on Jan. 27.
NCT 127's first performance following the album's release will be at the Houston Livestock Show and Rodeo on March 10, alongside  Chance the Rapper, Lizzo, Gwen Stefani, Khalid, Willie Nelson and Marshmello. It will be the first time a K-pop group has played the event.
In 2019 NCT 127's headlined its first U.S. arena tour. Its 2019 EP premiered on the Billboard 200 chart at No. 11. More recently, NCT 127 members Taeyong and Mark performed with K-pop supergroup SuperM at SAP Center in San Jose.
NCT 127 is the acronym for "Neo Culture Technology" and the number 127, which represents the longitudinal coordinate of Seoul, South Korea. See the track listing of the new album below.
Track Listing – The 2nd Album 'NCT #127 Neo Zone'
Elevator (127F)
Kick It
Boom
Pandora's Box
Day Dream
Interlude: Neo Zone
MAD DOG
Sit Down!
Love Me Now
Love Song
White Night
Not Alone
Dreams Come True