Noise Pop announces additions to 2018 lineup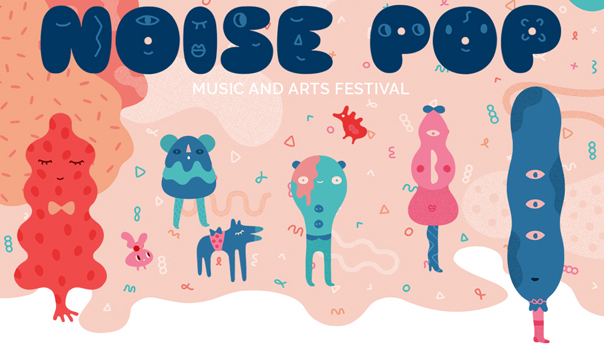 Shamir, Built to Spill, Waxahatchee, Dengue Fever and other acts have been added to the lineup of the 2018 Noise Pop Festival, which will take place between Feb. 19 and 25.
Other additions to the 26th annual festival include Inara George of The Bird and the Bee, The Coathangers, Alex Cameron and The Hotelier. They will join previously announced acts such as Tune-Yards, Real Estate, Black Rebel Motorcycle Club, Parquet Courts, Mount Eerie, Rostam, Bully, Girlpool, Enter Shikari and Japanese Breakfast.
Festival badges, which include access to the as-yeat-unnounced film screening events and concerts are available at the festival's website. Single tickets to the newly announced performances will go on sale Friday.
The full list of music acts confirmed to perform, Artists in bold are Phase 2 music lineup additions:
Tune-Yards
Built to Spill (performs Keep It Like A Secret)
Real Estate
Black Rebel Motorcycle Club
Parquet Courts
San Fermin (with The Magik*Magik Orchestra)
WHY?
Superchunk
Waxahatchee (Solo)
Bahamas
Rostam
Japanese Breakfast
Geographer
The Album Leaf
Jay Som
Bully
Alex Cameron
Girlpool
Dengue Fever
Amy Shark
No Age
Shamir
Bruno Major
Mount Eerie
Cuco
The Coathangers
Jeff Rosenstock
Ben UFO
Enter Shikari
The Hotelier
Carla Dal Forno
Tiny Moving Parts
Gerd Janson
Sean Rowe
Grails
Crooked Colours
Inara George (of The Bird and the Bee)
Shallou
Palehound
Weaves
Night Beats
Miya Folick
Ha Ha Tonka
Wildling
The Weather Station
Summer Twins
Death Valley Girls
Single Mothers
Lemuria
Mom Jeans.
Milk Teeth
Mozhgan
Melkbelly
Oso Oso
Dick Stusso
Hand Habits
Joy Again
Bat Fangs
ROAR
Winter
The Flytraps
Feels
Roya
Hazey Eyes