Noise Pop announces additions to 2020 festival lineup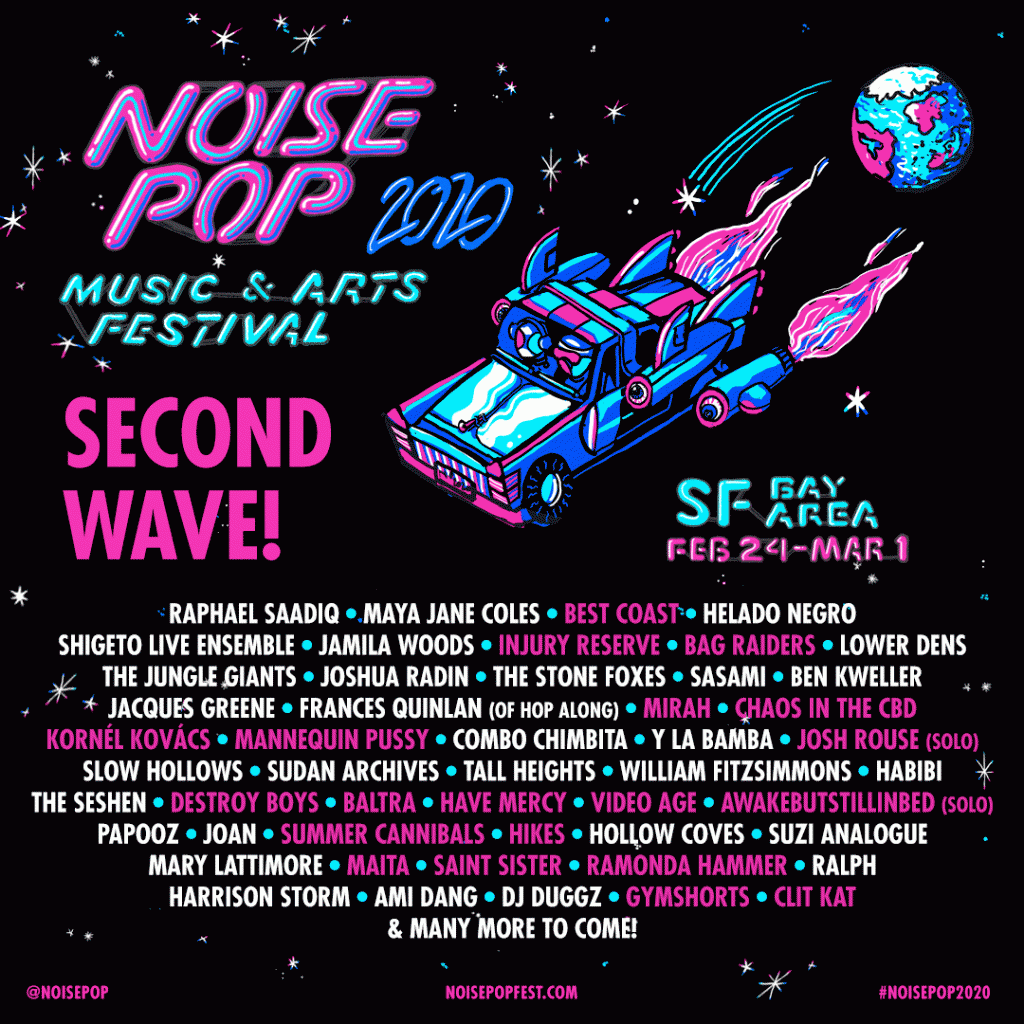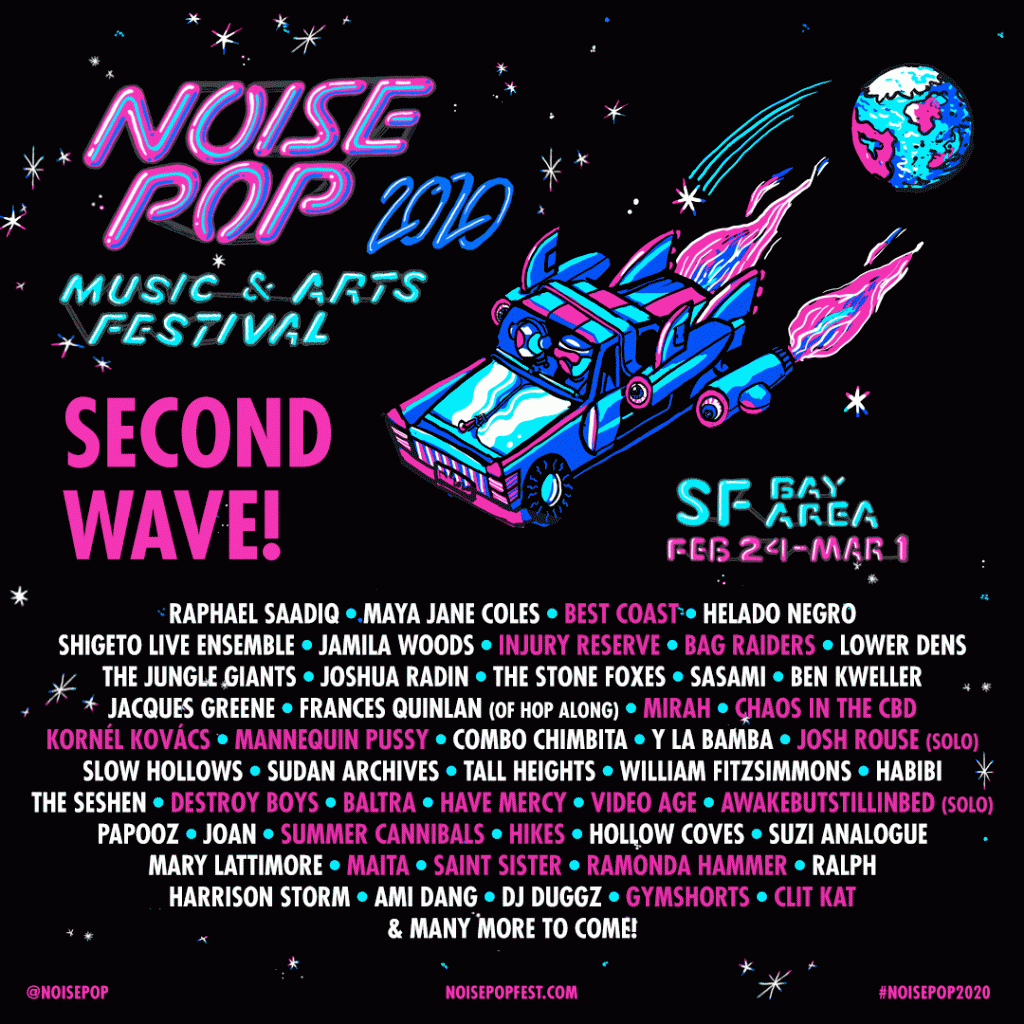 L.A. rock duo Best Coast and more than a dozen other acts have been added to the lineup of the 2020 Noise Pop Festival, which will take place between Feb. 24 and March 1.
Other additions to the 26th annual festival include hip-hop trio Injury Reserve, Australian electronic act Bag Raiders, Mirah and singer-songwriter Josh Rouse performing solo. They will join previously announced acts such as Raphael Saadiq, Joshua Radin, Sasami, Helado Negro and Sudan Archives. 
The various badges for the festival are now on-sale at the festival's website. Individual tickets to the newly announced shows will go on-sale Friday at 10 a.m. Prices will increase as the Noise Pop festival approaches and as each wave of additional performers is announced.
General admission badges now cost $179 and student badges cost $129 (for those with a university email address). All badges grant access to all non-seated concerts, happy hours, film screenings and other special events to be announced. Badge-holders must arrive within one hour after club door times to guarantee entrance.
A limited number of "Super Fan" and "Super Fam +1" badges are also available for $399 and $850. These badges guaranty entry to all events and come with merch, drink tickets to select events and a Noise Pop concierge available for assistance throughout the weeklong festival.
The full list of music acts confirmed to perform, Artists in bold are Phase 2 music lineup additions:
Raphael Saadiq
Maya Jane Coles
Best Coast
Helado Negro
Shigeto (Live Ensemble)
Jamila Woods
Injury Reserve
Bag Raiders
Lower Dens
The Jungle Giants
Joshua Radin
The Stone Foxes
SASAMI
Ben Kweller
Jacques Greene
Frances Quinlan (of Hop Along)
Mirah
Chaos in the CBD
Kornél Kovács
Mannequin Pussy
Combo Chimbita
Y La Bamba
Josh Rouse (solo)
Slow Hollows
Sudan Archives
Tall Heights
William Fitzsimmons
Habibi
The Seshen
Destroy Boys
Baltra
Have Mercy
Video Age
awakebutstillinbed (solo)
Papooz
joan
Summer Cannibals
Hikes
Hollow Coves
Suzi Analogue
Mary Lattimore
MAITA
Saint Sister
Ramonda Hammer
Ralph
Harrison Storm
Ami Dang
DJ Duggz
Gymshorts
Clit Kat