Noise Pop recap: 20 stories in 7 days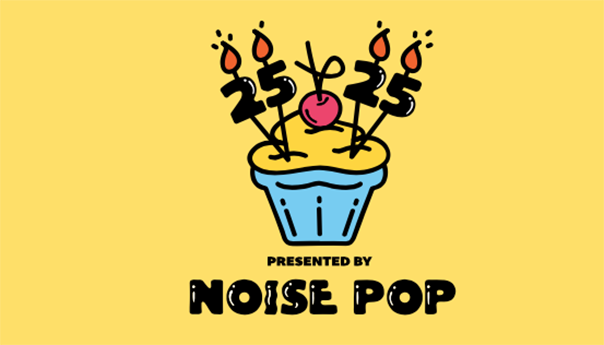 RIFF writers and photographers crashed 20-plus shows at this year's Noise Pop Music Festival, spending many late nights writing reviews so you would have them by the following morning. A couple of the shows were duds, but most were terrific (thanks for asking). Now that the 25th incarnation of the 10-day Bay Area staple has come and gone, here's a recap of everything we brought you during that time, starting with the show preview stories. Click through to see some terrific photos, videos and writing.
While you're reading, you can make plans for 2018. Noise Pop returns Feb. 16 to 26.
Previews:
Feb. 17 – Noise Pop: 11 can't-miss shows to celebrate 25 years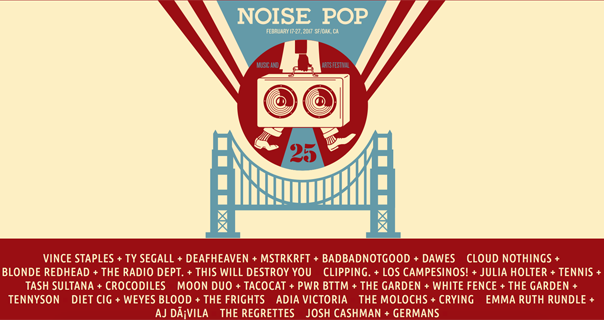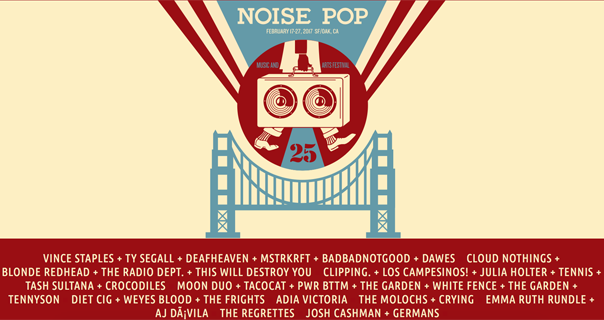 Feb. 21 – Adia Victoria questions everything, rises Beyond The Bloodhounds
Feb. 22 – The Regrettes skyrocketing back to the future
Feb. 23 – M. Lockwood Porter deconstructs his progression from Blink-182 to Big Star
Reviews:
Feb. 21 – Cloud Nothings let music do the talking at The Independent
Feb. 22 – Dawes brings down the house at the Fillmore
Feb. 22 – Electric Guest wows sold-out Independent
Feb. 22 – Hazel English tops terrific female-fronted bill at Rickshaw Stop
Feb. 24 – Rural Alberta Advantage and Travis Hayes remember their home towns
Feb. 24 – Julien Baker bigger than ever at GAMH
Feb. 24 – Tash Sultana becomes a star before our eyes at Swedish American Hall
Feb. 24 – Deafheaven gets up close and personal at The Independent
Feb. 24 – BadBadNotGood was truly great at the Fillmore
Feb. 25 – The Joy Formidable get silly at Swedish American Hall
Feb. 25 – Hanni El Khatib caps off night of incredible performances at The Chapel 
Feb. 26 – The Frights inject The Chapel with youthful excitement
Feb. 26 – The Radio Dept. outshined by openers Germans at The Independent
Feb. 27 – Adia Victoria, Madi Sipes slow it down at Bottom of the Hill
Feb. 27 – Radical Face tells stories at the Fillmore
Feb. 28 – Ty Segall concludes Noise Pop at the Fox