Noise Pop rolls out streaming shows to benefit local venues
Noise Pop, which had recently announced a new online membership program and expanded merchandise offerings, in addition to its GoFundMe campaign to help furloughed employees, has laid out the initial performances in its streaming series, dubbed "No Place Like Home." Initial "headlining" performers will include K.Flay, Rogue Wave, Geographer and Built to Spill. The series will also benefit individual venues throughout the Bay Area as well as artists.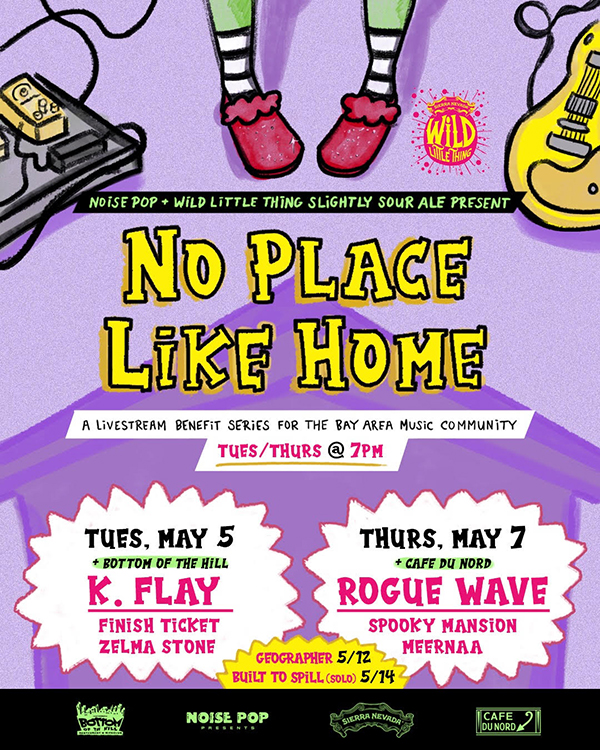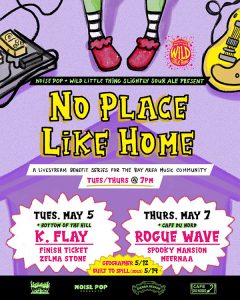 Each performance of the series, which kicks off May 5 and continues every Tuesday and Thursday at 7 p.m., includes two opening acts. The money raised will be shared by Noise Pop's Staff Relief Fund, the venue and independent artists.
K.Flay will perform at he first concert, with support from Finish Ticket and Zelma Stone. The show will benefit Bottom of the Hill.
On Thursday, Rogue Wave will perform to support Cafe du Nord, with "openers" Spooky Mansion and Meernaa.
The next shows will be announced later next week.
Performances, which are sponsored by Sierra Nevada, will be streamed in Noise Pop's Facebook, YouTube and Twitch accounts.