Noise Pop: 11 can't-miss shows to celebrate 25 years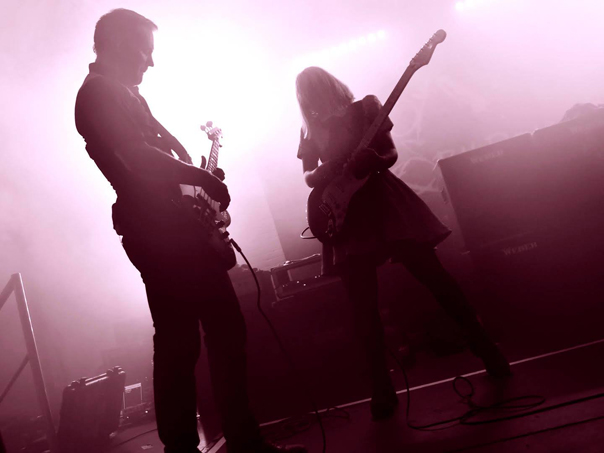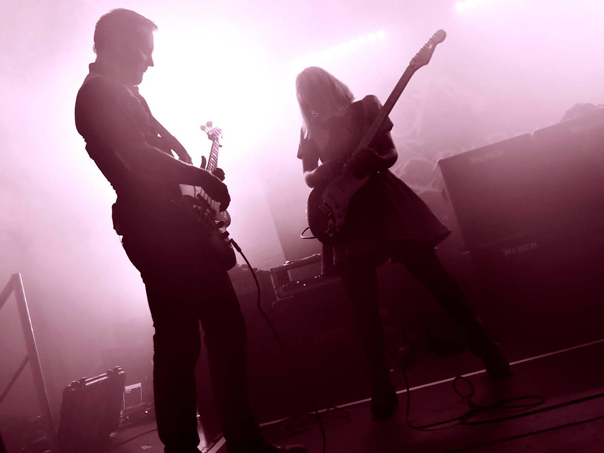 Noise Pop has returned to San Francisco for its 25th year, and producers have made their silver anniversary special. Over the next week, some of the most unique, up-and-coming and well known names in rock, pop, R&B, hip-hop and everything in between will visit more than a dozen venues throughout San Francisco and Oakland. The festival, which began with a handful of bands playing a single show that first year, is now one of the most recognized music, film and arts gatherings in the U.S.; the Bay Area's take on South by Southwest. With such a diverse music lineup, the only downside is choosing between multiple shows on any given night, or battling traffic to see more than one. Here are a few of the more notable can't-miss concerts.
***
Tuesday — Dawes — The Fillmore
The Los Angeles indie-rock band has been slowly climbing the ladder since 2009. Recently, they released surprise live album We're All Going To Live, a companion to studio album We're All Going To Die.
***
Thursday — Badbadnotgood — The Fillmore
This show is a double bill featuring the Toronto's band as well as Odd Future original Hodgy Beats, known simply as Hodgy these days. Anything can  and probably will happen, and this show is going to be one for the books. Badbadnotgood has worked with some of hip-hop's biggest names, while Hodgy is running off the success of his debut solo album, Fireplace: TheNotTheOtherSide. This is a must-see for any hip-hop enthusiast.
***
Thursday — Tash Sultana — Swedish American Hall
Once again, Australia has produced a terrific new artist. Tash Sultana is an amazingly talented singer and musician who should be on everyone's radar right now. She has only one EP to her name, but that doesn't stop her from proving her talent on multiple live recordings. Her 2016 single "Jungle" was voted as the third best song of 2016 by popular Australian radio station Triple J.
***
Thursday — Julien Baker — Great American Music Hall
The Memphis singer-songwriter packed Bottom of the Hill during Noise Pop last year, and hundreds of fans stood silently, trying to prevent tears rolling down their faces. She returned last August and had the same effect at Outside Lands. Expect more of the same at Great American, which is a huge leap up from the smaller BOTH. "Said songs make me feel better," she sometimes says. This will be a cathartic experience if you agree.
***
Friday (Feb. 24) — Deafheaven, This Will Destroy You — The Independent
Deafheaven and This Will Destroy You are both progressive rock bands, but one depends heavily on screaming lyrics while the other doesn't have lyrics whatsoever. Nonetheless, both bands provoke intense emotions through elaborate, drawn-out tracks, which usually last around eight minutes.
***
Friday (Feb. 24) — Hanni El Khatib — The Chapel
San Francisco-raised, L.A.-based garage rocker Hanni El Khatib has a raw sound and cool guy persona to appeal to anyone trying to be a badass. On top of all of that, he is releasing his fourth studio album the day Noise Pop starts, so new music is a given.
***
Friday (Feb. 24) — The Joy Formidable — Swedish American Hall
The Joy Formidable blew up in 2011 with The Big Roar and have continued to release incredible albums; most recently, Hitch. The Welsh band's roaring music swallows you whole, but vocalist Ritzy Bryan somehow finds a way to command the masterful racket. If you're looking for a rock concert, this is the show for you.
***
Friday (Feb. 24) — Hudson Mohawke — 1015 Folsom
Noise Pop performers are mostly indie rock and hip-hop, but there are a few electronic gems on the bill. Scottish producer Hudson Mohawke has made a name for himself through both his solo career and as TNGHT with Lunice. This gig is likely to last well into the morning, with the most performers of any show during the festival.
***
Saturday (Feb. 25) — Vince Staples — Fox Theater
The Long Beach rapper has made quite the name for himself and this show is one of the most anticipated, despite his set at last year's Noise Pop getting widely panned by critics. His success has been booming ever since the release of his last album, Prima Donna. Staples has a new album is also expected to be released very soon, and this show is most likely going to showcase a few songs from it.
***
Sunday (Feb. 26) — Mondo Cozmo — The Independant
Looking for something a little less mainstream? Mondo Cozmo has only released four songs, but all show potential. His single "Shine" also received a lot of radio time in the Bay Area over the past few months.
***
Monday (Feb. 27) — Ty Segall — Fox Theater
Segall will lead a night of fantastic garage rock. The multi-instrumentalist gained an exceptional amount of attention from his nine-album solo career and just released his latest self-titled album last month.
— Joey Reams