Fred Armisen, Adam Devine top Outside Lands' comedy lineup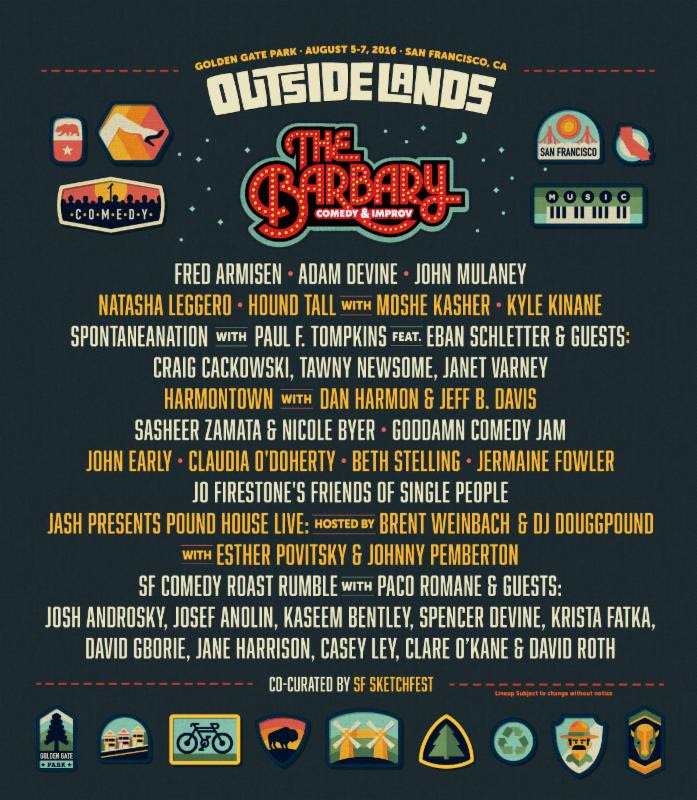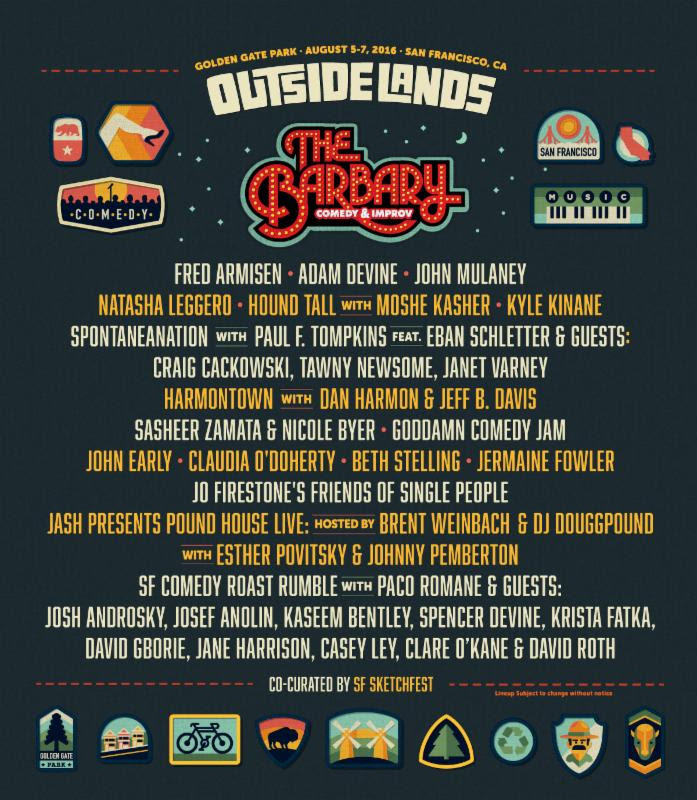 Fred Armisen, Adam Devine, John Mulaney and Natasha Leggero were announced Tuesday to top the bill for the comedy lineup for this year's Outside Lands Music Festival.
Armisen is known for his roles on the IFC sketch comedy series "Portlandia" as well as being a former "Saturday Night Live" cast member. Adam Devine is a star and co-creator of the Comedy Central program Workaholics. Mulaney is a stand up who has worked on Saturday Night Live as well as his own show, the Fox sitcom Mulaney. Leggero is a stand-up comedian whose appearances include late-night television performances, Comedy Central Roasts and recurring spots on Chelsea Handler's Chelsea Lately.
The rest of the lineup includes:
• Hound Tall with Moshe Kasher.
• Kyle Kinane.
• Spontaneanation with Paul F. Tompkins feat. Eban Schletter and guests Craig Cackowski, Tawny Newsome and Janet Varney.
• Harmontown: Dan Harmon and Jeff B. Davis.
• Zamata & Byer: Sasheer Zamata and Nicole Byer.
• Goddamn Comedy Jam.
• John Early.
• Claudia O'Doherty.
• Beth Stelling.
• Jermaine Fowler.
• JASH Birthday Party: Hosted by Brent Weinbach and DJ Douggpound with Esther Povitsky and Johnny Pemberton.
• SF Comedy Roast Rumble with Paco Romane and guests Josh Androsky, Kaseem Bentley, Spencer Devine, Krista Fatka, David Gborie, Jane Harrison, Casey Ley, Clare O'Kane and David Roth.
They join a music lineup headed by British art rockers Radiohead, pop soul giant Lionel Richie and reunited dance rockers LCD Soundsystem for the 2016 installment of the annual fest.
The festival, now in its ninth year, takes place Aug. 5-7 at Golden Gate Park in San Francisco. For more information, visit SFOutsideLands.com.