Outside Lands 2016: Artists from near and far converge on Golden Gate Park
The 72 music performers at the 9th annual Outside Lands Music and Arts Festival next month represent at least 10 countries and 16 of the United States. Despite the absence of Asian and South American artists, as well as the classical penguin stylings of Antarctica—the festival guarantees a healthy dose of geographic variety in 2016.
In respect to gender balance, Outside Lands again lacks a female-fronted headliner—the ninth consecutive year without one. The festival's organizers say that is for good reason.
The Bay Area, usually well-represented each year with local artists, providing a unique flare, has seven artists performing on the main stages, with the majority of those, like Fantastic Negrito, from the East Bay.
"Black roots music has always been the foundation of Bay Area music," said the blues and roots musician Fantastic Negrito, whose name is Xavier Dphrepaulezz. "Blues, funk, rock, gospel (and) soul that everyone gravitated too. My sound is steeped in that tradition. My music represents the diversity the originality the rawness the sense of urgency of the Bay Area."
The Bay Area is the only region that is always represented at Outside Lands, said Allen Scott of Another Planet Entertainment, one of the festival's producers.
"We want quality, and we want to represent the Bay Area as best as possible," Scott said.
Los Angeles and Orange County, meanwhile, have the most artists (12) on this year's festival lineup, including headliner Lionel Richie, rappers Vince Staples and Anderson .Paak, and modern jazz phenom Kamasi Washington.
"The music scene in Los Angeles is really like a melting pot," Washington said. "I grew up playing jazz, gospel, funk, R&B, hip hop, classical and all types of world music. It's this kind of open mentality that really defines sound of L.A. right now. I feel like my music has this idea deeply imbedded in it. I don't just blur the genre lines—I ignore them all together."
New York City has eight artists, highlighted by the reunited LCD Soundsystem and Lana del Rey.
"My experiences on record have always rooted very much in a New York City state of affairs; love + drugs; people coming and going from our lives," said Cole Smith of indie rock band DIIV. "The only constant in New York is change, so a record becomes a snapshot, and then on to the next."
At least three other performers count various parts of New York as home. The Phantogram contingent of Big Grams is from Upstate New York (while Big Boi is from Atlanta). Sean Lennon (of The Claypool Lennon Delirium) may have a Liverpool name but he was born in New York City. His collaborator Les Claypool is Bay Area-born. And then there's St. Lucia, which may call Brooklyn home now, but the band members also have roots in South Africa and Germany.
"I feel like my music represents the place that I'm from in the same way that in many ways I'm not really 'from' anywhere," singer-guitarist Jean Philip Grobler said. "I've moved around my whole life, living in South Africa, the U.K. and now the U.S., and so I don't feel completely tied to one culture or style of music. My 'home' will always be South Africa, and musically I feel like what I experienced there is where my music is rooted. But I am a globally minded person, and so I like to think that my music has a similar eclectic quality."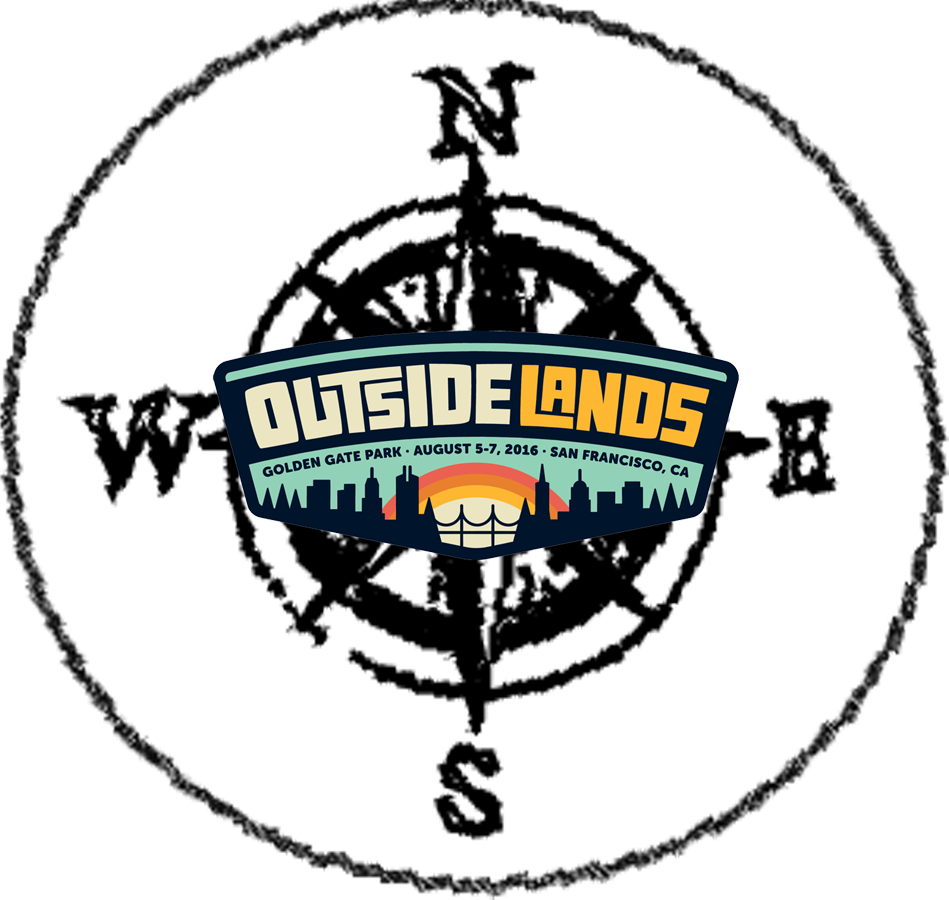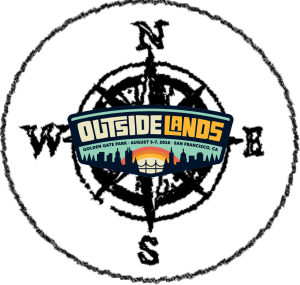 The other U.S. states with multiple performers are Michigan Sufjan Stevens, Griz, Vulfpeck), North Carolina (J. Cole, Ryan Adams and the Shining), Illinois (Chance The Rapper and Whitney are from Chicago), and Tennessee, with Julien Baker representing Memphis and Moon Taxi representing Nashville.
"Growing up in Memphis certainly contributed to my musical style," said Baker. "Despite the influence of all the other artists (and) genres I listened to growing up, I can hear blues scales sneaking into the instrumentation I naturally write. But I think even more than the vestiges of blues in riffs and chord structure, there's something of Memphis in the words and stories of the songs, too. I think that Memphis is characterized by an appreciation for raw beauty, and full of people finding redemption by turning strife into art. I'd like to think that mentality provided me with the lens that determines how I view the world, how I view events in my life, and ultimately how I write about those things."
How does your home environment contribute to the sonics of your music?
Moon Taxi – Nashville
"The five of us are all southern boys that grew up on healthy doses of classic rock, folk, blues, and all of the other different flavors that come with the vast melting pot that is the southeastern United States. Our sound draws heavily on all of those very classic styles, but we try to incorporate newer textures to make our music stand out and represent the new vibes that are happening in Nashville." — Drummer Tyler Ritter
The Knocks – New York
"We represent NYC in everything we do.  The opening song on our album 55 is called New York City as an ode to what we think is the best city in the world.  We met here, we built our studio here, and we have continued to build our career here.  We came up as local club DJs/musicians in this city and it influences/impacts everything we do on a daily basis.  If it wasn't for NYC, there would be no Knocks." — Band statement
Caveman – New York
"Our music reminds me of NY because you're always moving. It doesn't stop.  New Yorkers can usually work all day then go out all night. Drink and smoke and still carry on a conversation 'til ‪4 a.m. Then, do it again the next day." — Singer Matt Iwanusa
POLIÇA – Minneapolis
"It's impossible to say. It's like asking how did your mother's womb influence your personality? It's the only one I know and I have no speculation how I could be different." — Singer Channy Leaneagh
"I'm not sure it does." — Drummer Ben Ivascu
"Today in rehearsal I was thinking about Philando Castile." — Drummer Drew Christopherson
Anglophiles England, Australia and Canada lead the international contingent. Australia split five bands between Sydney, Melbourne and Perth. Canada is represented by Grimes from British Columbia and Peaches from Ontario.
Nine artists from the southern England are highlighted by headliner Radiohead and rockers Foals. Another four are from western and northern England; Duran Duran the biggest of those name.
Two artists count France as home (Air and Ibeyi), though Ibeyi has some Cuban ties. Zedd, although born in Russia, grew up in Germany. That leaves Asia and South America, along with Antarctica, ignored this year.
Outside Lands has had its challenges with representation among women, as many festivals do. Including this year, Outside Lands has had 26 total headliner slots and none yet have gone to a woman or female-fronted act. The closest was in 2011, with mixed gender group Arcade Fire, highlighted by Régine Chassagne singing lead on several songs.
One really has to stretch to find other instances of women included in Outside Lands main stage headlining slot: Jack Johnson invited Paula Fuga to play one of her songs with him in 2008. Black Eyed Peas' Fergie ran onto the stage to spontaneously dance with Dave Matthews Band's namesake during "Jimi Thing" during the 2009 festival.
"We definitely discuss if there's enough female artists represented," Another Planet's Scott said. "We try to book a diverse lineup. We try to make Outside Lands unique not only in the Bay Area, but the national festival landscape."
Scott said the festival fairly represents the percentage of female artists touring at any one time, other than solo pop stars like Taylor Swift or Selena Gomez, who don't perform at festivals.
It's worth noting that Lana Del Rey will close the weekend on the festival's second-largest stage, Twin Peaks, marking the first time in the festival's history that a woman has wrapped a day of music on that platform. It's also the first time since the 2010 festival when a non-electronic act will close the weekend on the Twin Peaks stage.
Editors Nick DeCicco and Daniel J. Willis contributed to this story. Follow Roman Gokhman at Twitter.com/RomiTheWriter and RomiTheWriter.Tumblr.com.
CLICK AND ENLARGE THE MAP TO VIEW WHERE THIS YEAR'S ARTISTS ARE FROM AND LISTEN TO THEIR MUSIC