Entercom Radio rebrands KITS as Alt-105.3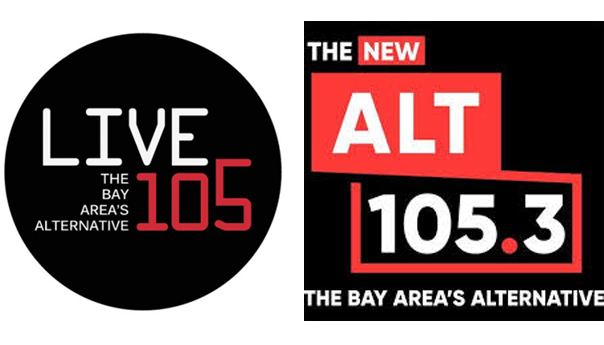 Marking the end of an era in the Bay Area, Entercom Radio, which in November merged with CBS Radio, has rebranded KITS 105.3 to "The New Alt-105.3." The radio station had been known as Live 105 for more than 30 years.
The move was part of a large shake-up of Bay Area radio, required as part of the merger between CBS and Entercom. FCC rules prohibit one conglomerate from owning more than nine stations in one market, so the deal also includes the sale of four stations, according to All Access Music Group, an industry publication. The publication also reported that KITS has also received a new program director, Entercom's Michael Martin, and CBS Radio's Jacent Jackson, the previous Live 105 program director, was laid off in the merger.
The last time KITS switched formats was in 1986, when it rebranded from Top 40 to alternative. It had been known as Live 105 since. Together, CBS and Entercom own nine stations in the Bay Area: CBS owns KCBS (AM and FM), KLLC (Alice), KMVQ (Now) and KITS (The New Alt-105.3). Entercom has KOIT, KBLX, KGMZ (The Game), KRBQ (Q102) and KUFX (K-Fox).
According to All Access Music Group, Entercom plans to sell one CBS station, KMVQ, and three of its own: KOIT, KBLX and the KUFX in San Jose.