SFJAZZ announces 35th Jazz Festival and summer sessions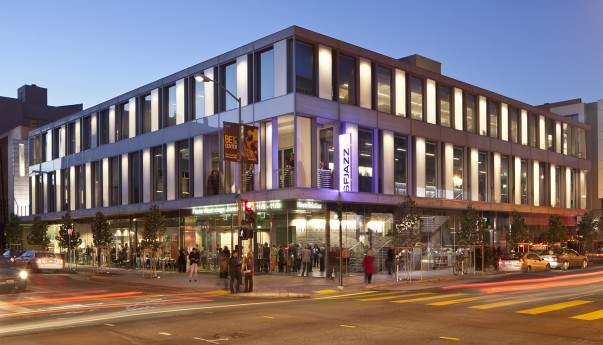 SFJAZZ today announced its lineup for the 35th annual San Francisco Jazz Festival and 2017 summer sessions. The festival will run June 6 through 19, with the sessions following from July 13 through Aug. 20
Tickets for both go on sale to SFJAZZ members Friday at 11 a.m., and everyone else can buy tickets beginning March 29.
This year's performers include Monty Alexander, Fred Hersch, Julian Lage, Clayton-Hamilton Jazz Orchestra, Jake Shimabukuro, Hudson, Lizz Wright and The Suffers.
Alexander is best known for combining Jamaican rocksteady with jazz pop, with Latin and Caribbean influences. Fans of The Paragons, Buena Vista Social Club, Exuma and The Congos will want to be at his show.
Hersch's discography is comprised of chamber jazz and solo instrument compositions. His playing style reflects that of the masters, using modal jazz and post-bop to create complex and engaging improv.
Summer session artists include Sun Ra Arkestra, Kid Koala, Ranky Tanky, Barbara Dane, T Sisters and Catherine Russell. There will also be a four-day homage to composer John Luther Adams.
The Sun Ra Arkestra continues the legacy of Sun Ra, one of the most influential jazz composers for the avant-garde. He is best known for his experimental big band compositions, such as "Atlantis," "Jazz in Silhouette" and "Space is the Place."
Montreal-based DJ Kid Koala combines hip-hop-stylized turntablism with nu jazz, a refreshing and modern take at an old genre that combines it with modern electronic music. During his show, called Nufonia Must Fall, he will be mixing live music and have projected puppeteering in an adaption of his graphic novel, over four nights, from Aug. 10 through 13.
Follow writer Michael Massaro at Twitter.com/michaelcmassaro.