SFJAZZ announces 2018-19 artist programming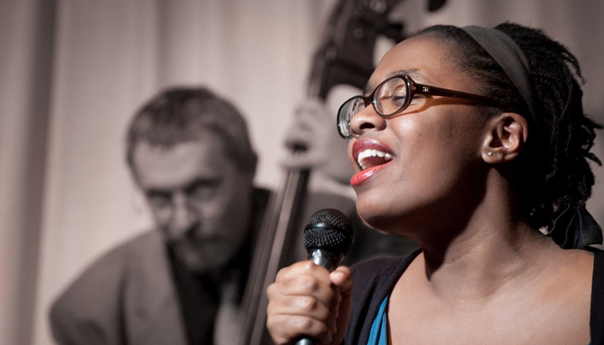 SFJAZZ has announced the artist programming for its 2018-19 season, which runs September through May at multiple venues throughout San Francisco.
SFJAZZ members will be able to purchase tickets to all the shows beginning June 22 at SFJAZZ.org. Everyone else will be able to buy tickets July 12. The shows will take place at the SFJAZZ Center's Robert N. Miner Auditorium and Joe Henderson Lab, Herbst Theatre, Grace Cathedral and Davies Symphony Hall.
"The music upcoming over the next nine months represents the organization's broad viewpoint of jazz," SFJAZZ Founder and Artistic Director Randall Kline said in a news release.
The new season kicks off Sept. 6 with four nights with Grammy winner Cécile Mclorin Salvant and eight shows over four nights with Taylor McFerrin featuring Marcus Gilmore. The rest of the season includes more than 300 artists, such as Joshua Redman, Joey DeFrancesco, Chick Corea, John Scofield, Vernon Reid, Myra Melford, Joey Alexander, Maceo Parker, Wayne Shorter, Chris Botti, Kid Koala, Kaki King, Brad Mehldau, Esperanza Spalding, Afro-Cuban All Stars and Lila Downs. In January, the organization will present Chucho Valdés with the SFJAZZ Lifetime Achievement Award at a gala.
The complete schedule is listed at the SFJAZZ website.