SF arts institution The Lab hosting dance-a-thon fundraiser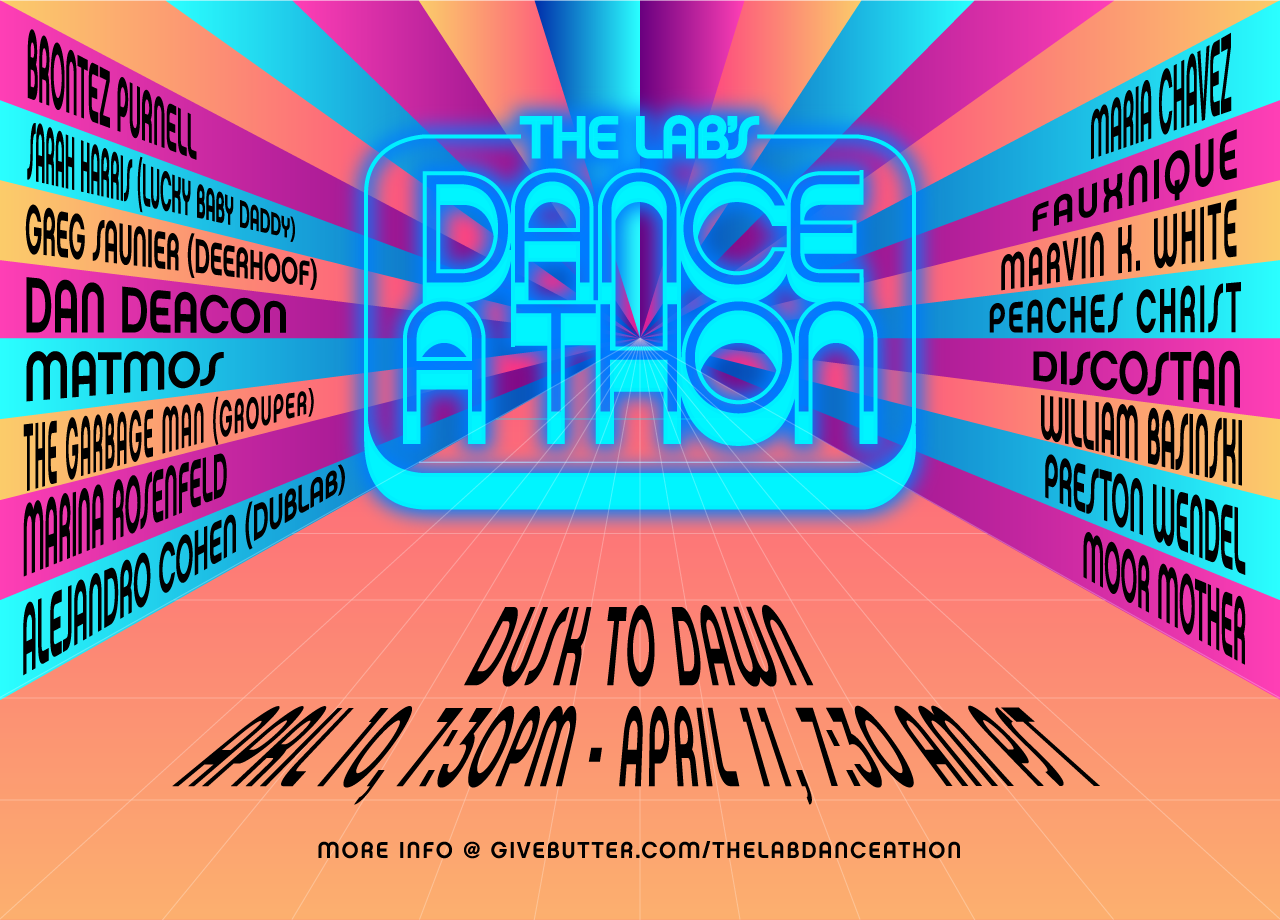 The Lab, The Mission's stalwart experimental arts and performance space, is holding a virtual 12-hour dance-a-thon fundraiser in an effort to raise $25,000 to support Bay Area artists.
The event will take place between 7:30 p.m. on April 10 through 7:30 a.m. April 11, with streamed performances by likes of Dan Deacon, Moor Mother, Greg Saunier of Deerhoof, and host Peaches Christ.
The contest will include prizes from Bandcamp and the artists, including march and gift cards.
"Inspired by the Dance Marathons of the Great Depression that provided sustenance and entertainment to people during a crisis, funds raised during the Dance A Thon will help The Lab continue to provide direct financial relief to artists while offering all of us a chance for celebration and connectivity, Executive Director Dena Beard said in a news release.
Interested dancers must first set up a pledge page in order to start fundraising. Once they have $75 secured in backing, they will then receive a link to join the livestream event. Each hour will consist of 50 minutes dancing online with DJs and a 10-minute break hosted by performers and other artists.
Dancers are encouraged to pick out an outfit, set up their webcam, and get ready to dance. For more information, visit the event's website.
Founded in 1984, The Lab provides funding, time and space to traditionally underrepresented artists.