In 10th year, Treasure Island fest offers East Bay shuttles for first time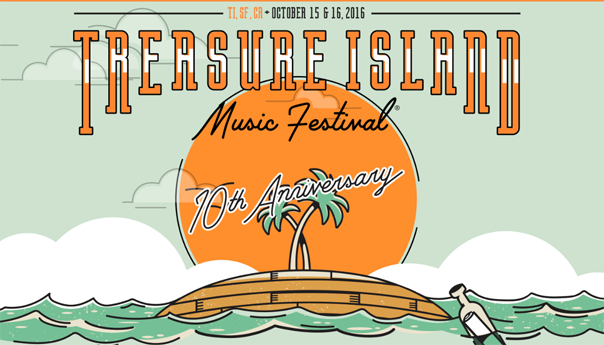 For the first time in 10 years, October's Treasure Island Music Festival is extending its shuttle service to include East Bay music lovers.
The festival itself is moving to the east side of the island, which makes it easier to run shuttles across the eastern span of the Bay Bridge, said Allen Scott, executive vice president of Another Planet Entertainment, which produces the festival.
"It's giving Oakland and the East Bay its due," he said of today's announcement.
Free shuttles were previously only available from San Francisco, leaving East Bay residents to battle traffic onto the small westbound off-ramp, or to commute into San Francisco and wait for a shuttle. The shuttles from San Francisco will continue.
The festival is marking its 10th and final year on the island just east of San Francisco, on which massive construction project just got underway. Organizers say the festival will continue in an as-yet named location.
The two-day festival runs October 15 and 16, with electronic and hip hop bands performing Saturday and rock bands on Sunday.
For more information, visit http://treasureislandfestival.com.
Follow Layla Bohm at Twitter.com/LaylaBohm.