Treasure Island Music Festival: Producers considering two locations for 2018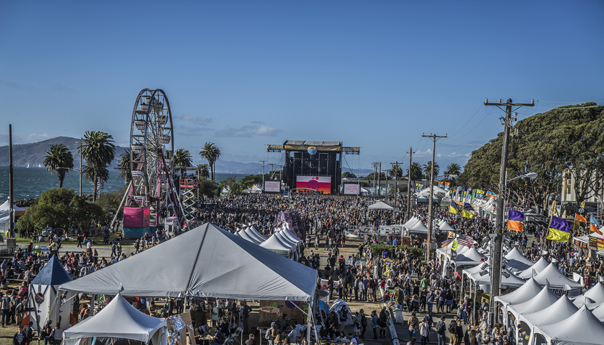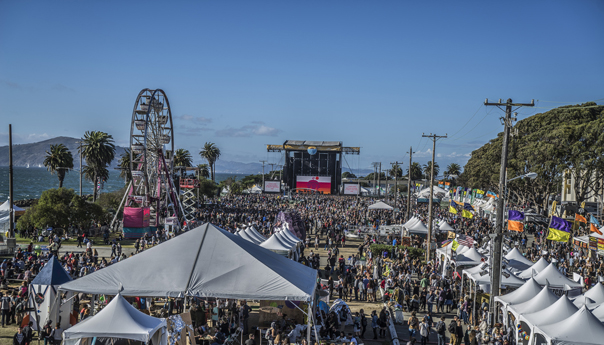 Where will the Treasure Island Music Festival be held when it returns in 2018? That's at the top of the list of questions for fans of the boutique music festival held annually for the last decade on Treasure Island.
Treasure Island producers announced this week they would be skipping the 2017 iteration. The festival has historically been set in mid-October.
"We are considering two locations at the moment," said Jordan Kurland, co-founder of the festival, co-owner of Noise Pop Industries and owner of Zeitgeist Artist Management. "We decided to take a year off to weigh these options thoroughly and make sure that where we land is the best possible setting for years to come. We will have an update soon."
In 2016, the festival was booted from its original location due to construction on the west side of the island. The event went on as planned on the east side, but not without setbacks, as many complained about the absence of the iconic San Francisco skyline view and a major storm created havoc for attendees and artists alike. Nonetheless, the 2016 event was well-attended, Kurland said.
"[It] would've been the strongest in our 10 years had the weather been more cooperative," he said.
Treasure Island is the second Bay Area festival to disappear in 2017. The Bridge School Benefit show, also traditionally held in the fall, is taking the year off, and maybe more. Nationwide, several music festivals have folded this year, in most cases due to a lack of funding. The glut that had flooded the festival market often led to complaints of similar lineups and little differentiation.
When Treasure Island returns, it will keep its name and the same format, which includes art installations, the festival's popular Ferris wheel, roaming arts troupes and two stages with no overlapping sets. Kurland said the fest's producers are purposely taking a full year to select the final location for the very reason some festivals have floundered.
"Besides the lineup, a festival's location is the most important feature of an event, so we decided to take the time to get it right with this next iteration of Treasure Island," he said. "We did not take a year off explicitly because of the festival 'glut;' however, there are more festivals for attendees to choose from than ever before, which has put pressure on organizers to deliver the most unique and memorable experiences possible.
"We still feel we occupy a unique space in the festival landscape and given our size, we don't have to pull from the same pool of headliners that are seen on many of the major festivals throughout the season."
Follow Roman Gokhman at Twitter.com/RomiTheWriter and RomiTheWriter.Tumblr.com.