VIDEOS: 10 rising stars to catch at SXSW 2018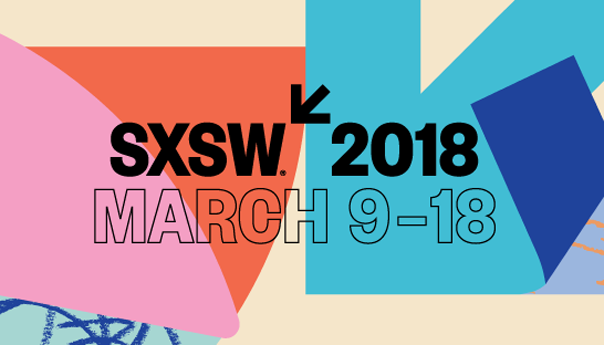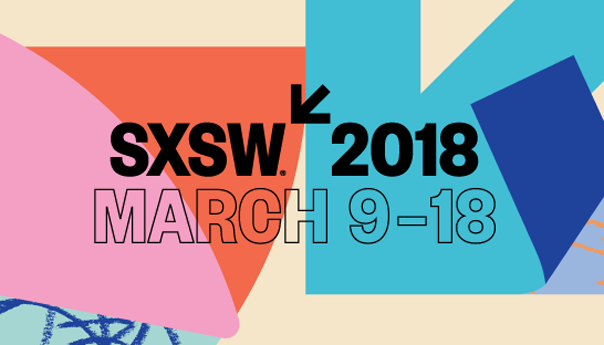 AUSTIN — With 2,000 acts from more than 60 countries, SXSW may have the most intimidating music festival schedule on the planet. The festival's mission of discovery means that each attendee's experience varies greatly from the next—it's simply impossible to conquer. Researching the acts in advance and choosing wisely with your timeslots is always a good bet.
After listening to dozens of hyped acts for the upcoming festival, which runs from March 9 to 16 throughout Austin, Texas, we've highlighted two handfuls of picks with the talent and originality to stand apart from this year's impressive field of artists. If you're making your way from the Bay Area or Los Angeles to Texas, here's your official checklist for the can't-miss artists at SXSW 2018.
Cloves
Genre: Pop, singer-songwriter
From: Melbourne, Australia
Two years ago at SXSW, Cloves entranced a packed room at The Sidewinder on the strength of her deep, evocative vocals and quality songs from her debut EP. Her sound straddles the line between AAA radio singer-songwriter fare and polished pop. Her relatively low profile belies the fact that she's an artist with both songwriting chops and a voice built to broadcast to big rooms. Massive commercial potential here, so catch her now.
Where and when: March 14, 11 p.m., Empire Garage; TBD, Palm Door on Sixth.
For fans of: Feist, Brandi Carlisle, Sia.
***
Gang Of Youths
Genre: Rock, alternative
From: Sydney
Gang of Youth traffic is the kind of moody, brooding and anthemic rock that owes a heavy influence to Springsteen, but moves with a bit more punk rock speed and spirit. It's not a stretch to hear this as, "If The Killers had stayed good, they'd sound like this." Sonic influence is everywhere on the excellent new album Go Farther In Lightness: the brooding rhythms of The National, a dash of Tom Waits balladry, and ringing pop-punk and arena rock guitars. Alternative rock radio should thank these guys for existing—they are made for big things.
Where and when: March 15, midnight, Empire Control Room.
For fans of: The National, The Hold Steady, Jeff Rosenstock.
***
Jordan Rakei
Genre: Jazz, soul
From: Brisbane, Australia
Much like previous SXSW breakout artist Sam Smith, vocalist and producer Jordan Rakei found a wider audience thanks to work on a Disclosure single. Fans of UK electro-soul will find much to like here— Rakei's voice is smooth, his production is tasteful and the songs move with vibrant percussion and keyboard flourishes. His latest release, new Ninja Tune single "Eye To Eye," is sparer that some past work, anchored around the vocals and a simple guitar progression before building to a coda reminiscent of later-period Radiohead. This tasteful set should probably come with a Scotch on the rocks.
Where and when: March 13, 9 p.m., Elysium.
For fans of: James Blake, Sampha, Jamie Lidell.
***
Joshua Hedley
Genre: Country
From: Nashville
While Joshua Hedley is familiar to Americana fans for his work with Justin Townes Earle and Robert Ellis, he's now stepping out on his own. Hedley's new single "Mr. Jukebox" (taken from his upcoming album on Jack White's Third Man Records) channels 1960s style from Faron Young and leans heavily on steel guitar atmospherics: It's just the sort of thing that made Dwight Yoakam's early records such a joy. Hedley's lengthy sets at Nashville's Robert's Western World have earned him many fans in Nashville— now he's aiming to take his considerable chops to a larger audience.
Where and when: March 14, 8 p.m., Antone's; March 15, midnight, The Continental Club.
For fans of: George Jones, Margo Price, Merle Haggard.
***
Lucy Dacus
Genre: Indie rock, singer-songwriter
From: Richmond, Va.
After her accidental debut No Burden (a demo recorded as a friend's college project) sparked a record label stampede, Lucy Dacus will return to SXSW with newly released sophomore album Historian drawing raves. The three songs currently available find Dacus keeping both her signature sharp wit and loud guitar leanings intact, while delving into more complex and weighty subject matter this time around. With the album's pre-release cycle already generating feature profiles in the New York Times and Rolling Stone, the crowds for this one should be substantial. She deserves them.
Where and when: March 14, 10 p.m., Antone's.
For fans of: Courtney Barnett, Angel Olsen, Alex Lahey.
***
Men I Trust
Genre: Indie pop
From: Montreal
Men I Trust make the sort of melodic, summertime sadness music that feels equally at home on your headphones in the park and in an H&M. The Canadian band's grooves recall the criminally under-noticed early '00s albums from Ivy and the dancier recent bits of Belle & Sebastian ("Party Line"): No wonder, then, that they're opening for B&S on their upcoming summer tour. Expect effortless tunes and loads of cool, understated atmosphere.
Where: March 14, 10:50 p.m., The Sidewinder (Inside); March 16, 11 p.m., Seven Grand.
For fans of: Ivy, Stereolab, Saint Etienne, Birdie.
***
Nilüfer Yanya
Genre: Indie rock, singer-songwriter
From: London
Sometimes the most fun discoveries at SXSW come when watching someone pin down their signature sound. Such discovery is evident in the early singles from London's Nilüfer Yanya, who zigzags from soul-pop to Top 40 to acoustic coffeehouse with ease at each turn. Her talent and charisma are obvious, even if she's still figuring out what to do with all of it. Bonus: watch for her childhood love of The Pixies manifest in the angles and accents of her acoustic guitar phrasing.
Where and when: March 13, 11 p.m., Elysium; March 15, 8 p.m., Latitude 30 (British Music Embassy); March 15, 10:45 p.m., Cedar Street Courtyard.
For fans of: The XX, Lorde, Julien Baker.
***
Now, Now
Genre: Pop
From: Minneapolis
If you're the type of smart electro-pop fan that's desperately pining for sequels to Body Talk and E.Mo.Tion, Now, Now have you covered. The Minnesota duo's '80s keyboards, killer choruses and pop princess vocals are instantly memorable and repeat-button worthy. Like kindred spirits Chairlift and Purity Ring, this is the kind of act you could see becoming hired gun songwriters and arrangers for today's stadium pop stars—or perhaps making big waves on their own. Regardless, get ready to dance.
Where and when: March 13, midnight, Elysium.
For fans of: HAIM, Carly Rae Jepsen, Tegan and Sara.
***
Pale Waves
Genre: Indie pop
From: Manchester, England
Pale Waves' luminous pop is the sound of growing up on British radio. You can hear bits of classic alternative acts like The Smiths and The Sundays, but the heart of the songs harkens toward Fleetwood Mac's choruses on Tango In The Night. They arrive at SXSW on a train of hype and acclaim, having recently placed in the top 5 in the BBC's "Sound Of 2018" and spent time opening for kindred spirits The 1975. A sure thing.
Where and when: March 13, 11 p.m., Latitude 30 (British Music Embassy); March 14, 12:45 a.m., Empire Control Room.
For fans of: Chvrches, The 1975, Charli XCX.
***
Sun Seeker
Genre: Indie rock
From: Nashville
While Sun Seeker has some classic rock elements to its songcraft (Hammond organs and a mid-tempo pace), there's also more than a little chamber pop and psych sounds thrown into its esoteric yet highly listenable sound. Fans of unapologetic poppy '90s indie like Jellyfish and Apples In Stereo will enjoy this, as will anyone looking for a proper rock band trying to break the mold. Early co-signs from WXPN's World Cafe, the ACL Music Festival, and Third Man Records have brought this Nashville collective quite a bit of press—come decide for yourself.
Where and when: March 14, 8 p.m., Hotel Vegas; March 15, 7 p.m., Central Presbyterian Church.
For fans of: The Clientele, Todd Rundgren, Jellyfish.
Follow writer Tom Thornton at Twitter.com/tomthorntontx.