The 50 best albums of 2019: 40-31
Welcome back to RIFF's year-end album roundup! If you're joining us just now, start with part one.
Our album review staff is pretty musically diverse, which might explain why Opeth, Bon Iver and Lizzo all appear over the span of these 10 albums—let alone how many styles are repped in all 50.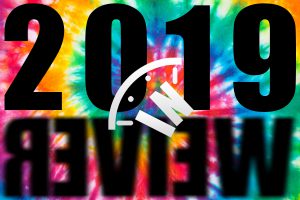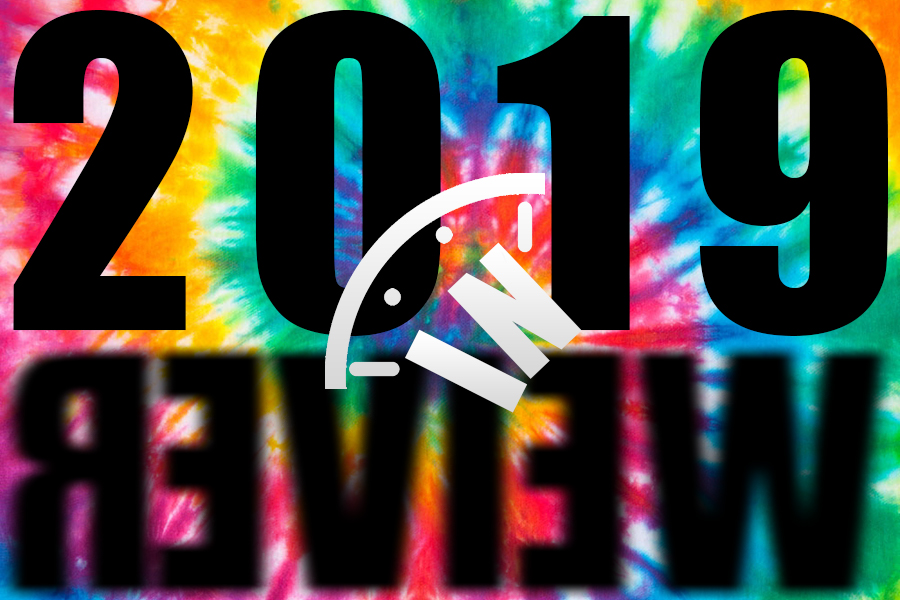 We each pushed our boundaries compiling these albums, and we hope it guides you into new territory as well.
40. Sum 41 — Order In Decline – Mike DeWald

Sum 41 had been trending in a heavier direction on its recent releases, but had yet to put out an album where aggression and songwriting find equilibrium. Order In Decline takes all of the band's heaviest inclinations and turns them into a focused and cohesive collection that still sounds like Sum 41, but with an entirely new resolve. Ironically, the album's best moment is it quietest. Tender ballad "Never There" is one of the best in the band's catalog.
39. Lizzo — Cuz I Love You – Daniel J. Willis
If this was a list of the best performers of the year, Lizzo would be No. 1 by a wide margin. Her NPR Tiny Desk concert is one of the best that Tiny Desk has ever seen, and her appeal is so broad that a G-rated rewrite of "Truth Hurts" made a class of second graders better citizens. She's a national treasure. So it almost feels like a shame to put her album this far down the list, but it suffers in comparison to her work as a performer; as good as the songs are Lizzo seems to work best for an audience, so the album versions just don't feel as powerful as they do live. But that doesn't mean we're not going to listen to Cuz I Love You over and over.
38. Tool — Fear Inoculum – Max Heilman

Tool doesn't need to evolve, because the band hadn't milked its approach dry before deciding to drop off the map. The fact Fear Inoculum sounds exactly like a Tool album is not only understandable but preferred. The band's idiosyncratic chemistry is evident, pushed to its limit in terms of breadth. The massive runtime notwithstanding, these songs offer a more nuanced and trippy take on the prog-metal titans' sound. It's a far cry from their quasi-nu-metal beginnings. When the riffs hit, they hit as hard as ever—courtesy of incredible production value and the band's unmatched method of building and releasing tension. While essentially a Tool album for Tool fans, Fear Inoculum will stand as a band retaking a throne of its own design.
37. Billy Strings — Home – Josiah Skallerup
Michigan wunderkind Billy Strings may only be 27 but he's already taken the bluegrass world by storm. It's not just because of the strength and speed of his guitar playing, though that's definitely a highlight of his concerts. It's also by the wisdom and maturity displayed in his songwriting. The latter is on full display on sophomore album Home, where Billy Strings is equally comfortable while patiently guiding us through a seven-minute psychedelic journeys of "Away From The Mire" or "Home" as he absolutely destroys a blistering fingerpicked barn-burners "Running" or "Highway Hypnosis."
36. Opeth — In Cauda Venenum – Alex Baechle

Stark and varied compositions comprise a record that can hardly be classified as metal but is certainly heavy. Progressive hard rock might describe it better, with shades of Alice In Chains and Radiohead emerging. The doomed shade of vintage riffs would make Uriah Heep happy. Opeth encompasses scorching guitar solos and weirdness approaching brain-damaged prog-punk, along with gentle melodies to help put the kiddies to sleep. In Cauda Venenum is a sprawling work from a vision of epic ambition.
35. Subhumans — Crisis Point – Alex Baechle
A concise, ugly, and timely record from the anarcho-punk movement, Crisis Point is a reminder that the status quo isn't always so "quo." Antisocial pub anthems like "Terrorist In Waiting" and the brisk English cynicism of "Follow The Leader" test the agency of authority with caustic vigor. These rotten pukes sweat out pure spiky attitude in a series of short bursts. They all collide in rapid succession with the ills of the Trump-Brexit world games.
34. Honeyblood — In Plain Sight – Josiah Skallerup
As sweetly defiant as one would hope for from a Scottish indie rock outfit, Honeyblood sets cutting lyrics to an array of ardent electronic hooks and grungy moods. The album is short and fast but still packed with emotional and sonic breadth that's used to communicate plenty of honest sentiments and chutzpah. Highlights include "She's A Nightmare," with a striding beat and fuzzy guitar; and "Twisting The Aces," which makes use of a heavy dose of atmospheric introspection.
33. Bon Iver — i, i – Max Heilman

In the latest step of Bon Iver's electronic reinvention, the production becomes an instrument by itself. The amount of detail in every track is staggering but it doesn't become bloated or overembellished. I, I simultaneously reimagines and pushes forward. Some production sounds like every alt-rapper's dream come true, yet the album features a collaboration with legendary piano man Bruce Hornsby. At its biggest, this album becomes a mountain, yet it can dial into the quietest of whispers in an instant. Even at these depths and heights, Bon Iver is still very much the singer-songwriter many knew before. It goes to show why both the indie folk and hip-hop crowds clamor to work with him.
32. Aurora — A Different Kind Of Human (Step II) – Josiah Skallerup
Norwegian forest dryad Aurora is a shimmering and ethereal presence. Her follow-up to 2018's A Different Kind Of Human (Step I) is every bit as powerful and compelling. Even though she may sound lost in the darkness, she pairs her unique voice and strong songwriting chops with otherworldly synth and warlike percussion to cut through the gloom. Whether she decries greed on "The Seed," advocates for her animal brethren on "Animal," or simply shows up to save the world at large on "Apple Tree," Aurora can be counted on to use her supernatural powers as a force for change.
31. 100 gecs — 1000 gecs – Josiah Skallerup
100 gecs were certainly the most head-scratching group to emerge in 2019. While it would be easy to initially dismiss Dylan Brandy and Laura Les as a meme band, the duo has actually put together an incredibly forward-thinking album that's worth experiencing at least once. Sure, their technique of mashing up elements of PC music, brostep, emo rap, trance, industrial, ska and everything in between (often all within the same song) can be jarring at times. Those who stick around will discover that the songwriting underneath all the disjointed noise is legitimately good and as catchy as any pop song.