The 50 best albums of 2019: 30-21
We've reached the halfway point of RIFF's top 50 albums list! It only get harder from here, but we can certainly guarantee a wealth of quality music to check out.
It's an advantage when you have multiple brains building this list. This part, in particular, included a handful of albums we might have forgotten about, but the team members were quick to remind us. Certain albums resonate more with certain music fans.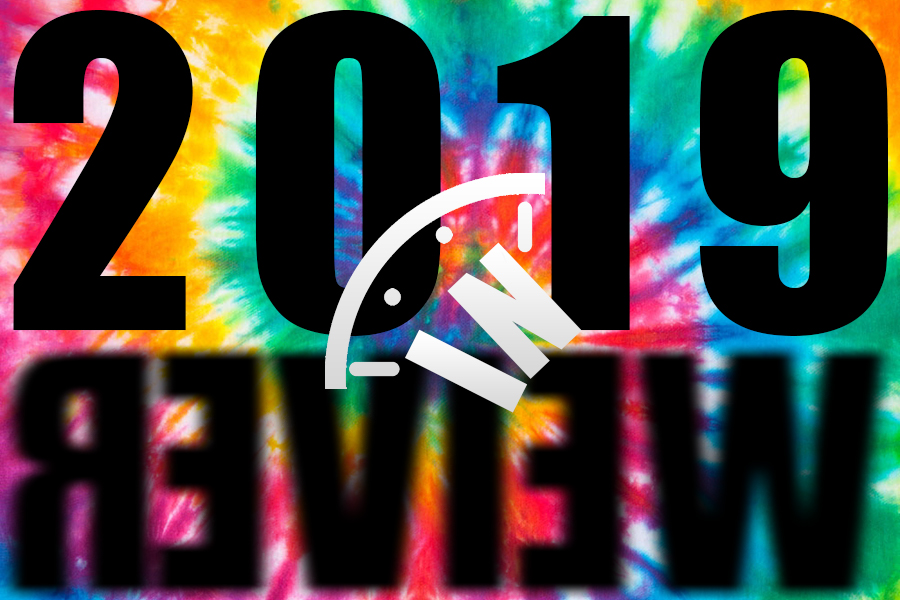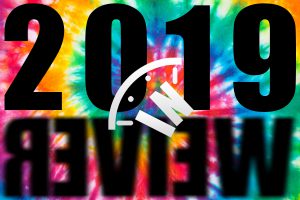 If you're starting with us just now, go back and start with part one and part two.
30. Christone "Kingfish" Ingram — Kingfish – Daniel J. Willis
Rock music's slow death is well-documented. They don't even televise the genre's Grammy winners anymore. But that doesn't mean there are no more guitar virtuosos. For example, the latest heir to the lineage of Jimi Hendrix and Carlos Santana is a 20-year-old blues musician who's been playing gigs since he was in the seventh grade. Even though Kingfish played for Michelle Obama in 2014 at age 15, he just this year released his first LP of original music. It's easily the best guitar work of 2019. If this is where he's starting his recording career, we can't wait to see where it goes.
29. Alice Merton — Mint – Roman Gokhman
Following a massive radio hit like "No Roots" was no easy task, but the German-born artist who's called England, the U.S. and Canada home followed it up with an album of diverse pop tunes. Mint will have you feeling everything from euphoric emotion to heartfelt confusion. Beyond danceable singles like "Why So Serious," "Funny Business" and "Lash Out," there's more acerbic, biting material like the simmering "Speak Your Mind" and "Trouble in Paradise." While the best song is indisputably the anthemic "2 Kids," the most sweetly touching is "Homesick." Alice Merton recently released an extended version that includes two tracks that show she's not an angel. Banger "Easy" has her explaining she's not easy to love, while the sparse "Back to Berlin" has her trying to atone for breaking someone's heart. "PCH," meanwhile, recalls U2's "Electrical Storm" with its ringing guitar tones. As far as we're concerned, there's no filler from tracks one through 15.
28. Swans — Leaving Meaning – Max Heilman

With Swans' return to their '90s style, the band isn't exactly treading water. Leaving Meaning features some of Swans most beautiful compositions to date. Michael Gira isn't about disemboweling the minds of his listeners this time around, focusing instead on meditative alt-country and slow-burning post-rock. Make no mistake, this album is still tremendously heavy and at times terrifying. The difference is how often the gates of hell open. Such relative placidity is a crucial counterbalance to the massive oddities that defined Swans' work for the past decade. While still challenging, Leaving Meaning takes a noticeable turn for the serene.
27. Kim Petras — Clarity – Mary Hughes
Kim Petras could have made this list twice: once for the electro-pop perfection that is Clarity and again for Turn Off the Lights, which is a delightfully creepy collection of Halloween-themed songs. In the end, the witches in our midst prevailed, making Clarity a top pick. We don't take the term "bangers" lightly but this album is full of them. From the confident title track with lyrics like "I know what I want/ And I'm-a go and get it," to tracks like "Sweet Spot," where the vibe is pure nu-disco (think Kylie Minogue's Fever days), Clarity remains an inviting and intoxicating debut from a killer pop star in the making.
26. Cate Le Bon — Reward – Mary Hughes
Reward is Cate Le Bon's fifth album. As opening track "Miami" glides into our ears with distorted horns and beats like the dripping of water or the ticking of a clock, one is reminded of how wonderfully surreal this artist's music is. Songs shift like moods, outlined with soft rock on "Daylight Matters" before slipping into discordance on "Magnificent Gestures." Cate Le Bon is caught somewhere between self-imposed solitude and the press of the maddening world. This makes Reward her dive into the depths of her own long, strange nights. She comes out the other side to find acceptance both sweet and sinister.
25. Jenny Hval — The Practice of Love – Mary Hughes
Since 2006, Jenny Hval has delivered a wondrous mix of gothic pop and a Scandinavian style of weaving lyrics and occult-like soundscapes made for tales uttered around a campfire. On her seventh album, The Practice of Love, Hval continues to create mystical, liminal spaces that exist for conversation, observation and connection. This sense of connectedness is perfectly captured on songs like "Lions" and in the title track, where Hval is joined by fellow artists Vivian Wang and Laura Jean as confessions overlap in the midst of clean and concise electronic waves. The whole album is a mesmerizing trance-like trip inward.
24. Jessica Pratt — Quiet Signs – Mary Hughes

Pratt's third album, Quiet Signs, slips over you like a soft, rolling fog with nine tracks of delicate, spare instrumentation and Pratt's haunting and folky vocals. Quiet Signs is just that: hushed, intimate and mysterious, too. "Here My Love" aches with tenderness and infatuation bound with nostalgia. Quiet Signs is a pastoral journey where the destination doesn't matter as much as the gentle and rambling stories told along the way.
23. Ty Segall — First Taste – David Gill
First Taste is the latest album without guitars from Laguna Beach's golden child of raw rock. The fuzzed-out shredding of bouzoukis, kotos and mandolins opened up new sonic terrain for the Segall and his Freedom Band, known for their sophisticated psychedelic garage rock. The album's more raucous tracks like "Taste" and "The Fall" harness Sabbath-esque riffage and Segall's own powerful percussion. Songs like "Ice Plant" and "Radio" explore cleaner acoustic terrains. Segall's success with his latest relies on his ability to use an entirely new set of musical tools and remain true to his signature sound. It's an impressive achievement from a young artist obviously still evolving.
22. JPEGMAFIA — All My Heroes Are Cornballs – Max Heilman
Meme rap has never sounded this good. Truly a personality born from the internet, Barrington DeVaughn Hendricks' JPEGMAFIA persona takes a few creative leaps on the followup to 2018's Veteran. It's noticeably more melodic, with ample use of AutoTune, but the abrasive oddity of Hendricks' production and rap flow is still on full display. All My Heroes Are Cornballs manages to be cynical and sincere in equal measure. Looking past the absurdist humor and jarring beat changes reveals some striking social commentary. That's exactly how Hendricks prefers his art—too outside-the-box for the purists, too irreverent for the pearl-clutchers and too thoughtful for the trolls.
21. Bad Wolves — N.A.T.I.O.N. – Mike DeWald
Coming off their massive success with a cover of The Cranberries' "Zombie," these metal vets dug deeper into their modern rock influences to create a cohesive and compelling record. Where more and more bands incorporate various shades of pop into their rock music, the members of Bad Wolves all come from traditional metal backgrounds. Bad Wolves provide an outlet that's both heavy and melodic. Songs like "I'll Be There" and "Killing Me Softly" supplement their punishing grooves with big melodic choruses.