The 50 best albums of 2019: 20-11
We're nearing the end of our countdown of the top 50 albums of 2019! A lot of these records would have made the top 10. But alas, there's 10 even better ones ahead of these! You'll still find a multitude of genres represented, so expect a bit of stylistic rollercoaster.
If you're starting our list with this article, go ahead and work your way up to speed with parts one, two and three.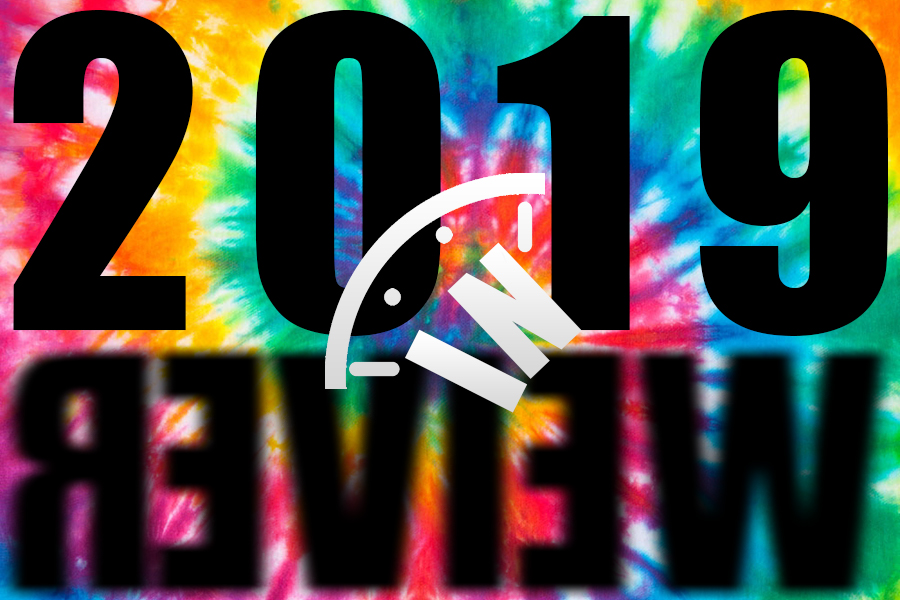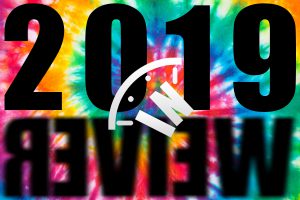 20. Neil Young & Crazy Horse — Colorado – Alex Baechle

The rock legend's first collaboration with his heavy band since 2012's excellent Psychedelic Pill, Colorado is a windswept vision from an aging artist. With Nils Lofgren on guitar, the old rock and roll stallion takes a victory trot around Neil Young's battle-ready lyricism and old-school sound. Crazy Horse reconstructs the live experience with ragged vocal harmonies and blaring guitar crunch. Train-themed piano songs shoulder up against hard pleas to save the planet. Extra power infuses Young's senior ruminations with his old friends to back him up in the studio.
19. Altin Gün — Gece – Mary Hughes
Altin Gün's Gece delivered psychedelia at its funkiest and at its finest. Merging traditional Turkish sounds and songs with blistering and kaleidoscopic guitars, this band bridges the gap between the past and the present of Anatolian folk music. The space-age electronic vibes and trippy rhythms of "Süpürgesi Yoncadan" will have your body undulating before you know it. Gece is now the new definition for "Turkish delight."
18. Carly Rae Jepsen — Dedicated – Josiah Skallerup
While Carly Rae Jepsen hasn't scored a second mega-hit like "Call Me Maybe" (and probably never will), the eventual transformation into an alt-pop darling that she began on her last album has now been fully realized on Dedicated. It doesn't matter if she's using arena-sized synths to entice a new paramour on "Want You In My Room," riding a staccato toy piano to eventually decide she doesn't need one on "Party For One" or fluttering between strings and bells to describe how things all fell apart on "Right Words Wrong Time." Every track is brimming with powerful and infectious celebrations of love, loss and life.
17. Battles — Juice B Crypts – Alex Baechle
Math-rock alumnus Ian Williams hones perfection on a dense set of careening workouts. Sounding near the breaking point at tense moments, Battles go on to create micro-ecologies of electronic sound in "A Loop So Nice…" and the arresting, almost classical-sounding intro to "Ambulance." Ishmael Butler of Shabazz Palaces makes a guest appearance on "IZM," cautiously rapping "Young hustler, don't walk so fast… a little's gotta last…" For good measure, Battles devotee Jon Anderson, of Yes, contributes to "Sugar Foot." It's a conceptual bildungsroman about OJ Simpson's supposed gang affiliation—I guess? I don't know—you figure it out.
16. Boy Harsher — Careful – Max Heilman
Combining minimal wave and cold wave with electronic body music and drone, this Massachusetts band released a truly imaginative slab of dance-punk transience. With catchy synth leads, washed-out vocals and icy drum machines, the album has both atmosphere and danceability. Where a lot of projects like this use reverb to cover up a lack of interesting ideas, Boy Harsher harnesses expansive soundscapes for creative depth. The amount of layers can become oceanic, but you can still make out those sticky hooks and unrelenting beats.
15. Tyler, The Creator — Igor – Max Heilman

If nothing else, this album realizes that Tyler was going for on Cherry Bomb. The lo-fi, almost underproduced weirdness of Cherry Bomb is still there, but with the backing of the incredible musicianship of Flowerboy. Once again, his ability to develop a character remains entirely unique and relentlessly compelling. The storytelling comes from a place removed from straightforward hip-hop. Igor represents Tyler, the Creator's most unabashed foray into neo-soul and R&B territory. It's something he has hinted at both in his music and his interviews, and hearing him make that transition is as cathartic and visceral as it is thoughtful.
14. American Football — LP3 – Max Heilman

While the influence and longevity of American Football's debut speaks for itself, it's hard to deny how good the band sounds on this record. LP3 is one of the best-produced records of the year, and maybe the decade. Every drum hit, every guitar chord and every vocal note drips with immaculate timbre. The songwriting embraces American Football's dream-pop and shoegaze elements without sacrificing the band's math-rock roots. With exquisite guest vocal spots, immersive ambiance and addictive groove, this is exactly how these guys should sound right now.
13. K.Flay —Solutions – Mike DeWald
K.Flay dug deep to release her most lyrically personal album. Solutions touches on family, the world and modern culture in a way that's energetic, infectious and empowering. Songs like "Not in California" paint the backdrop by which Solutions was created. "Bad Vibes" bursts through the speakers with its electric synths over a resounding backbeat, making for one of the best songs on the album.
12. Big Business — The Beast You Are – David Gill
Bassist Jared Warren and drummer Coady Willis deliver a dense sonic gut punch with their latest album. Equal parts punchy and sludgy, the music is powerful—like riding a polar bear into battle. Synthesizers thicken the band's sound on this one, adding vivid texture to the dense sonic stew. Warren's triumphant vocals are what make this album so compelling. Singing along will definitely pump you up and have your fists flying in your car before your next big board meeting.
11. Lightning Bolt — Sonic Citadel – David Gill
This Providence, Rhode Island duo's music has always been challenging: bass guitar noise and disjointed riffage played over a barrage of drumming and vocals screamed into a rubber mask. The band's latest album elevates its form and brings its sonic experimenting to the next level. This is not an album you should listen to when you have a headache. But you should definitely spend some time listening to the strange new places these guys are taking rock and roll. The opener, "Blow to the Head" is a caustic assault, and yet, once you get past the initial blast, the album reveals elaborate grooves, off-kilter riff ideas, and remarkable musical cohesion within the brutalist wall of sound. Let Frank Zappa put a band in a cement mixer, and you get Lightning Bolt.