The 50 best albums of 2019: 10-1
Well, we've made it. The following 10 albums are the best we heard this year. If you're jumping in now, you might want to catch the other 40 albums in parts one, two, three and four.
On behalf of the editorial staff, we know we didn't cover all of our individual favorites. Like we said from the start, this list reflects the collective opinion of RIFF. In fact, some of these might not have made it so high, if not for the fact we all agreed that they rule.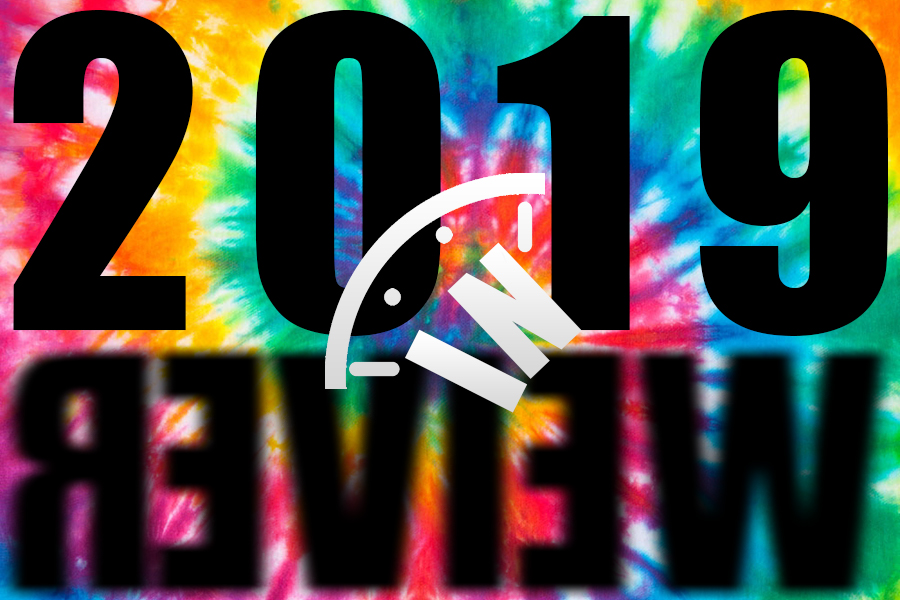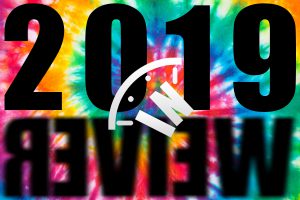 With that being said, feel free to leave your angry comments and indignant suggestions in the comments.
10. Sharon Van Etten — Remind Me Tomorrow – Max Heilman

Indie rock artists embracing synthesizers has become an annoying trend, but Sharon Van Etten incorporates these new textures into her most sincere project to date. Remind Me Tomorrow bolsters her brilliant guitar playing and passionate vocals with tasty keyboard embellishments. Rather than hanging these new additions off of her songs like shiny objects in front of a cat, the new instrumentation actually pushes her songwriting into new and exciting places. Several cuts sound entirely new for her, while others find a robust new take on her classic sound. In the end, Van Etten's voice is still the real star of the show. Her powerful harmonies and relatable lyrics raise Remind Me Tomorrow above a simple style switch.
9. Billie Eilish — When We Fall Asleep, Where Do We Go? – Mike DeWald
Billie Eilish excels because her sound is fresh, experimental, weird and unbelievably infectious. It's no wonder why "Bad Guy" was one of the biggest songs of the year. With the help of brother and sole collaborator, Finneas, the song is simple, effective and impossible to ignore. With the monster year she's having, it's easy to forget just how unique Eilish is—mixing youthful energy and dark rebelliousness into her cross-genre pop sound.
8. Bring Me The Horizon — Amo – Mike DeWald

This U.K. band had been hinting at stylistic shifts ahead of the album's release, but the resulting shift of the sound on Amo is seismic. It oozes dynamics, fearlessly blending hard rock, Europop, alt-pop, and elecrontica in a way that feels like a band showing maturity and a developed identity. The album is risky and polarizing, which frustrated some fans who had become accustomed to the band's metalcore side. There's no sitting on the fence when it comes to Amo. The band should be commended for not only taking a risk, but succeeding in such a way that doesn't come off as self-serving or indulgent.
7. King Gizzard & The Lizard Wizard — Infest The Rats' Nest or Fishing for Fishies – Daniel J. Willis
There was a debate among our nominating committee which of the two albums King Gizzard released this year should go on the list. It wasn't easy because they're so wildly different. The first, April's Fishing for Fishies, is a psychedelic rock throwback with bluesy undertones, reminiscent of the early '70s. The second, August's Infest the Rats' Nest, is a Metallica- and Motörhead-inspired thrash metal manifesto about environmentalism. Eventually we realized that if a band releases two albums worthy of consideration that aren't even in the same genre, they had a good enough year to crack the top 10 with their combined effort.
6. Freddie Gibbs & Madlib — Bandana – Max Heilman

After such a strong debut, Madgibbs' second collaborative project couldn't be anything less than amazing. Bandana more than carries the torch for hip-hop's most outstanding duo. Madlib's abstract, multifaceted production remains the perfect foil for Gibbs' no-nonsense flow. The rapper's delivery is bulletproof, speaking on his lived experiences with both humor and severity. As Gibbs balances gripping storylines and memorable one-liners, Madlib adds everything from jazz rap, trap and even industrial flavors into his beats. It's a hip-hop album for hip-hop fans who want the reality and the musicality of old back in their lives.
5. Foals — Everything Not Saved Will Be Lost Part 1 – Josiah Skallerup
Foals have been building up to this moment for years now. The band gathered up every trick in its playbook—and even a couple it hadn't added yet—for the first half of their dystopian apocalypse party Everything Not Saved Will Be Lost. (We only reviewed the second half. Whoops.) It's no surprise that they nailed them all. From the plodding and energetic warning of "Exits" to the lush and ominous marimba jam on "Cafe D'Athens," all the way to the cathartic world-ending climax on "Sunday," Foals can be found firing on all cylinders. The band is pushing forward what should be expected of rock and roll in the 2010s and whatever comes beyond.
4. Gary Clark Jr. — This Land – Daniel J. Willis

One major function of art is to communicate what it's like to be alive in a certain era, in a certain culture and during a certain point in time. Nobody did that better in 2019 than Gary Clark Jr. Taking the baton from Beyonce's Formation and Childish Gambino's "This Is America," Clark's hard-driving blues rock was his response to the Trump presidency and his illustration of what it's like to be a black man in modern America. And it certainly doesn't hurt that it's also excellent music, fusing hard rock, blues, R&B and whichever other genres Clark saw fit to draw from to achieve his vision.
3. Oh Sees — Face Stabber – David Gill
John Dwyer's latest double-drummered lineup has released a double album every year for the last three years. The Los Angeles experimental band's latest musical can of worms contains everything from the sci-fi salsa of "The Experimenter" to the punk noise of "Gholu" and the prog-rock saxophone of "Fu Xi." The album is rawer-sounding than 2018's Smote Reverser, with Dwyer's guitar tones often the sharpest of barbed wire. The album also assimilates some new musical influences for the band. The guitar melody at the end of "Snickersnee" is reminiscent of the African melodies of percussionist Fela Kuti. But the highlight is the album's 21-minute closing jam, "Henchlock," which sounds like a garage band covering 1970s Miles Davis.
2. The Highwomen — Highwomen – Mike DeWald
Bring together four of modern country music's most prominent songwriters makes for a winning formula on The Highwomen's stellar debut. Composed of powerhouses Brandi Carlile, Natalie Hamby, Maren Morris and Amanda Shires, the group created an album that manages to be both a throwback and entirely present for the genre as it exists today. A 21st century answer to The Highwaymen, Highwomen is an album that lyrically defines the realities of being a woman in 2019 over a soundscape built on classic Americana.
1. Angel Olsen — All Mirrors – Max Heilman

In terms of artistic progression, this album couldn't have been more perfect. All Mirrors gracefully inflates Angel Olsen's unmistakable take on indie folk to cinematic proportions. The orchestral expansion of the album becomes a vehicle for her self-examination, creating the perfect dichotomy between immensity and intimacy. Olsen's voice is as celestial as ever, carried even higher by swelling, heavily layered strings. The added instrumentation manages to augment the emotional vibe of the song, never upending her personal vision. Angel Olsen has entered an entirely new playing field, one of extravagant arrangements and heartfelt songwriting.