10 albums we're anticipating in 2020
Now that another phenomenal year and decade in music has passed, it's time to look forward at what the roaring 2020s hold for artists from whom we haven't heard in a while. Here are 10 artists and their upcoming records that you need to have on your radar as the new year begins.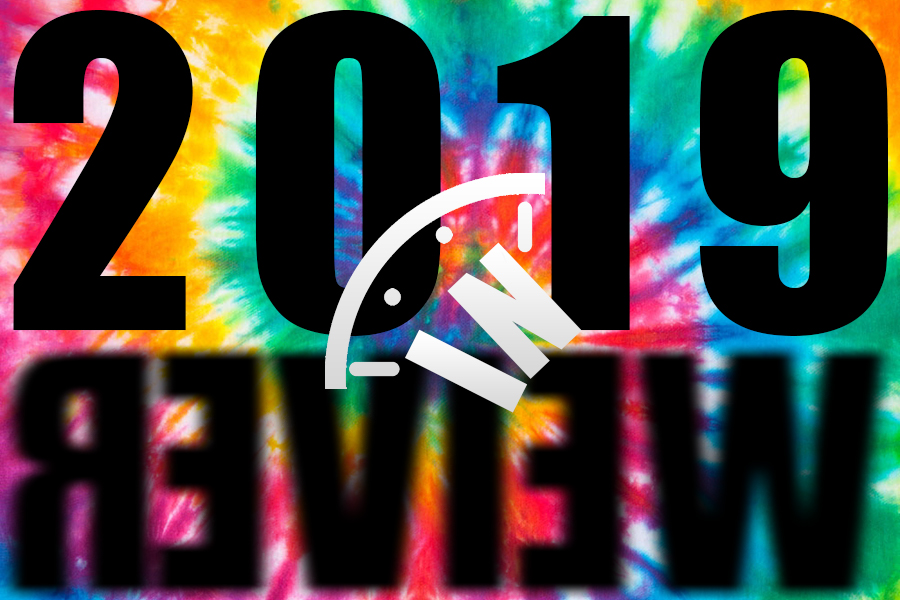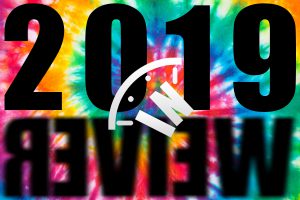 Frank Ocean – TBA
If Frank Ocean is due for new music, his name should always be near the top. We haven't seen a new record from arguably the most important artist of the 2010s for a couple of years now. This year brings more hope than usual. In fact, in an interview with W Magazine a while back, Frank Ocean opened up about his interest in club music and possible themes he may explore with his next release.
On top of that, the 32-year-old released two surprise tracks within a single month in "DHL" and "In My Room." Of course, the singles were absolute bangers, but the enticing part was the artwork associated with tracks. If you look closely at the bottom of each, there are 13 silhouettes featured, possibly teasing a larger whole. If Ocean does not release a record in 2020, all hope in humanity will be lost. 
Grimes – Miss Anthropocene – Feb. 21
Though many anticipated she'd drop her record in 2019 after releasing single "We Appreciate Power" in the latter part of 2018, the art-pop virtuoso teased and teased amid tireless work. She's finally announced her new record will be called Miss Anthropocene. Listeners should once again expect a refreshing and fascinating gaze into the future, especially if the two previously released singles—"4ÆM" and "So Heavy I Fell Through the Earth"—are indicative of what's to come.
IDLES – TBA
One of the key figureheads of the latest U.K. punk revival, IDLES' new record is imminent. It's extremely rare for an artist or band to begin a career with two albums of such quality and excellence, but 2016's Brutalism and 2018's Joy As An Act of Resistance were a tremendous show of force. With its name now magnified by worldwide acclaim, this rowdy group is looking to make it three in a row. Admittedly, it's difficult to envision Joe Talbot and the gang maintaining their brutal brand of post-punk with larger name-recognition, but if there's one thing about IDLES that should give listeners hope, it's the amount of fun they have making music that gladly flips the bird.
Lorde – TBA
The luster of Lorde's stardom had dimmed comparatively since 2017's Melodrama, but there's no denying that she's still one of the most talented individuals pop music has to offer. You can expect this star to shine brighter than ever in 2020. A few weeks back, however, the New Zealand artist revealed in an emotional letter that her dog Pearl had passed, possibly delaying the making of her new record. Expect some heartrending material.
Tierra Whack – TBA
Recently named to Forbes' prestigious 30 Under 30 list and XXL's Freshman class, Philadelphia-born rapper Tierra Whack is primed to further stake her claim as a successful MC. Early in the year, the burgeoning artist released five tracks within five weeks in a series she called "#whackhistorymonth." Naturally, the five songs, namely "Only Child," simultaneously slapped and made listeners want to cry. It is uncertain if these tracks will be part of a full project, but one can only hope.
Yves Tumor – TBA
Though experimental artist Yves Tumor did not release a record in 2019, he still kept himself pretty busy. Aside from dropping his cryptic trip-hop single, 'Applaud' in September, he recently dipped his hand into the cauldron of Swedish cloud rap. The experimentalist lent expertise toward one of the most talked-about records of the year in E by ECCO2K, who is a key cog of the Drain Gang phenomenon. There's the slightest inclination that the Warp Records phenom has been hard at work on a follow-up to 2018's Safe in the Hands of Love.
Tame Impala – The Slow Rush – Feb. 14
Similar to Grimes and her highly anticipated new record, Kevin Parker and Tame Impala toyed with fans' expectations and emotions by constant teases of a new record. And like Grimes, we now have a release date and a few singles to boot; four, in fact. It's been five years and the gatekeeper of 2010's psych music just headlined Coachella. To say the bar has been set high is an understatement. If The Slow Rush sounds as great as the album cover looks, and as good as the released singles, you can raise a glass to Tame Impala.
AJJ – Good Luck Everybody – Jan. 17
AJJ, formerly Andrew Jackson Jihad, is back with its first record in almost four years. The Bible 2 (2016) was embraced with lukewarm reception from fans and critics. But this has been the case for these folk punks since their anxiety-ridden 2011 album, Knife Man. With two new—albeit sonically commonplace—singles already out, it's difficult to envision this trend breaking. Frontman Sean Bonnette possesses a storied reputation as a brutally honest songwriter, which made AJJ so appealing in the first place. For this reason, we shouldn't discount what is possible with the new record. Untethered by a label and extraneous producers, AJJ may have something special up their sleeve for fans this month.
The 1975 – Notes on a Conditional Form – Feb 21
If you asked me five years ago if the rapid rise of The 1975 would last, I would have laughed in your face. Well, I was wrong. Not only has the Matty Healy-led "boy band" remained relevant for mainstream listeners, they've progressed in their artistry, with 2018's A Brief Inquiry Into Online Relationships representing the beginning of new growth. All signs thus far point toward a fuller realization of the band's voice. They've found their niche in heady, hyper-political commentary with their last album. Now the band has upped its game with three new singles, including punk-leaning "People."
The Cure – Live From the Moon (working title) – TBD
After Robert Smith provided a glimmer of joy early in the year by suggesting there'd be a new Cure record before Christmas, goths have resorted back to contemplating their sadness once again. Heck, the legendary frontman even mentioned in an interview with NME that he had three new projects in development.
But we shall not lose all hope. When an artist reveals that they have that much new material in the works, it's almost a given that at least something will sprout from the cracks in the ground. In the meantime, Smith has provided a working title—Live From the Moon—along with some insight into what listeners should expect: "It's very much on the darker side of the spectrum…like Disintegration." *Heavy breathing*
Follow writer and photographer Kyle J. Kohner at Twitter.com/kylejkohner and Instagram.com/kylejkohner.