Joaquin Cabello's top 15 concerts of 2019, starring Billie Eilish
Taking pictures of artists might be one of my favorite things to do, but shooting my favorite acts is just something else. I reduced my bucket list acts in 2019 with two of my favorite bands. The joy, at least for me, lies in immortalizing an experience, and takes others to a moment that meant so much to me.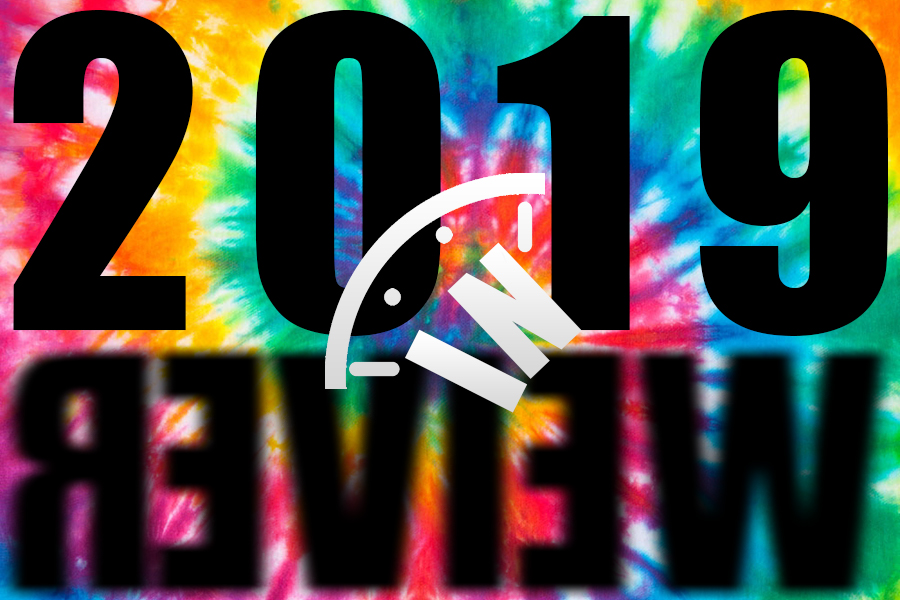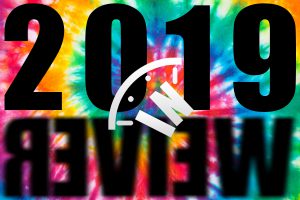 As I said last year, the size of the show doesn't matter. Music in small clubs can be just as impactful as in arenas or at huge festivals like Outside Lands. Here are my 15 favorite concerts of 2019.
15. Carly Rae Jepsen at Bill Graham Civic Auditorium — June 28
After missing her set during Outside Lands last year, I was not about to miss her again at Bill Graham. Her whole set was electric, with Carly Rae Jepsen projecting that energy onto her audience.
14. MARINA at the Masonic – Oct. 5
Marina is so much more than the "Primadonna Girl." Her dreamy and powerful show made me realize her incredible artistry and talent as a performer. Also, her concert made me a fan.
13. Laura Jane Grace at Bottom of the Hill – March 24
Laura Jane Grace's latest album with the Devouring Mothers, Bought to Rot, has been all over my 2018 lists. I couldn't miss the chance to see the punk rock icon in all her splendor. Even without Against Me!, her material translates incredibly well.
12. Anderson .Paak at Outside Lands – Aug. 11
Anderson .Paak's show was one of the highlights of Outside Lands. Even though he played on Sunday and I was tired from the boisterous weekend, his joy radiated right off the stage, which fed me the energy I needed not only to shoot the day but then get home to file all my photos. Extensive festival coverage can be tough difficult, but performances like this make the work worth it and make you forget about your back and leg pain for a while.
11. Gouge Away at August Hall – May 3
Even they weren't the headliner of this particular gig, Gouge Away ended up taking all my attention. This band does modern hardcore the right way, with a combination of heavy and melodic riffs that burst with aggressiveness. Gouge Away wrapped these elements together with sharp guitar lines and deep bass sounds—not to mention the presence of extraordinary frontwoman Christina Michelle.
10. Blink 182 at Outside Lands – Aug. 9
I'll be truly honest here: I have never liked Blink-182. As a kid who grew up on hardcore and punk music, however, I couldn't escape them. Growing up in Chile, many of my friends loved this band. During Blink's set, I vicariously fulfilled the dreams of my friends. I'm still not a huge fan of them now, but I can now appreciate their raw talent. It's easy to see why these guys influenced pop-punk so much.
9. Mineral at Great American Music Hall – Jan. 30
Mineral was probably in all of my mixtapes when I was a teenage emo kid. But I never thought I'd see them live. Not only was I living in Chile, but the band had split while I was listening to them the most. This made shoot the band about more than honoring the legacy of a genre-defining band. I felt like I was going back in time to listen to "LoveLetterTypeWriter" on my Sony Discman.
8. Babymetal at The Warfield – Oct. 4
There may not be anything like Babymetal on the planet right now. No only that, but it's impossible to get anywhere close to understanding what this group of young ladies singing J-pop over a masked metal band is about without seeing them live. Babymetal eats the stage like a rabid unicorn.
7. Explosions in the Sky at the Fox Theater – Sept. 16
Explosions in the Sky epitomizes the the blast of wordless emotion, layers and layers of texture, and atmospheric melodies of post-rock. Enveloped in the ambiance, I felt at peace with myself. It was a really difficult but rewarding show to shoot. While at a previous concert the band's lighting was dim, this time the bright lighting bounced around a stage enveloped in fog, which created its own unique problems.
6. Incubus at the Masonic – Sept. 24
When one of the bands you liked the most when you were 13 plays what you consider its best album, it's a show that you won't be able to mis, right? Surprise! I missed the chance when they played in Chile. Seeing and photographing Incubus was such an amazing experience. The band has clearly honed its craft over the years, exudeding professionalism, confidence and grit from start to finish.
5. Alexisonfire at The Wiltern in Los Angeles – June 12
The return of Alexisonfire was on of the year's key music developments. When I saw that they weren't playing in the Bay Area, and that the closest date was in Los Angeles, I couldn't resist making there drive down. This is another of the bands I never thought I would get to see, let along have a chance shoot. If you ask the 16-year-old Joaquin about his dreams, he would've told you that seeing Alexisonfire live was one of the top ones. That dream was finally realized.
4. American Football at Great American Music Hall – May 13
Imagine presenting your Master's thesis before having to quickly pack up your stuff and get across town to shoot one of your 10 favorite bands. Well, that's what happened to me. American Football is such a transcendental band. Having seen Mike Kinsella's other projects Cap n'Jazz and Owen, crossing American Football off the list felt like facing off with the final video game boss of Midwest emo. I can't say concert photography hasn't given me some heartfelt experiences.
3. Jonas Brothers at Chase Center – Oct. 8
The Jonas Brothers filled the room with confetti, lights and constantly changing production. Did these antics made for a challenging shoot? Yes. Was it a cool shoot regardless? Hell yeah! They're not my usual choice for purposeful listening, but I can appreciate an arena act when the show is executed perfectly. My younger sister was more excited about me going than I was—until I was in the middle of it all.
2. Billie Eilish at Bill Graham Civic Auditorium – May 29
Billie Eilish turned out to be one of the most influential and important artists of 2019. Live, each song becomes a swing of emotions for her to interpret. Her show at Bill Graham Civic Auditorium emphasized the fact she can't be pigeonholed within any one style or genre. Her feathery vocals worked incredibly well with deep and pasty bass lines, just like on her breakout album. It's incredible to see someone so young, yet so clear with her purpose.
1. The 1975 – Bill Graham Civic Auditorium – April 22
I haven't listened to The 1975 much since Matty Healy and co. went mainstream. So… I have this concert to thank for changing my view about The 1975 yet again. Healy is such an amazing frontman, and the band's stage presence is entirely unique. The visual experience these guys create during their concert was mind-altering.
Follow photographer Joaquin Cabello at Instagram.com/joaquinxcabello.