Mike DeWald's top 10 albums of 2018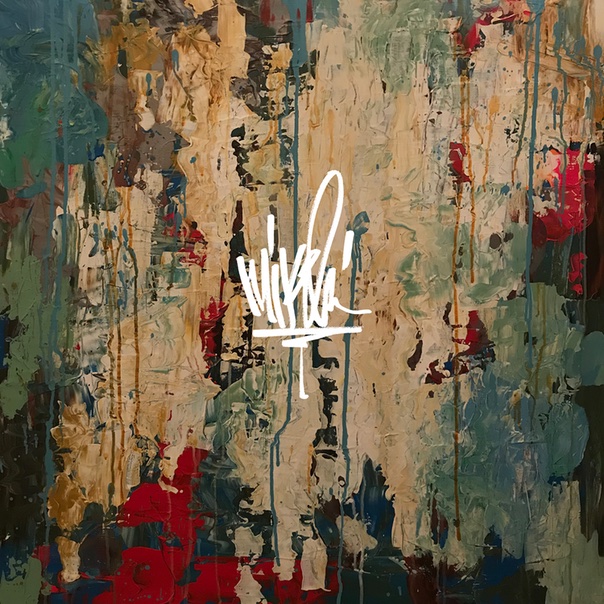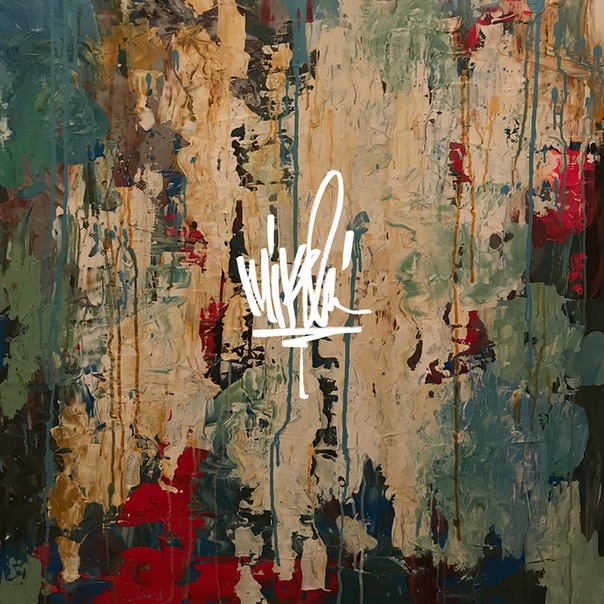 I'm excited to present my installment of RIFF's year-end staff lists of the best albums of 2018. This year was one of transition and experimentation for artists, and I've used fairly simple criteria to narrow down my top 10 albums.
These are the ones I found myself loading up on my Spotify playlist—or, amazingly, even grabbing the CD. In addition to original songwriting and exceptional musicianship, the biggest factor for me was that each of these albums is enjoyable beginning to end—they weren't carried by a couple of single and filler.
Instead of finding obscure artists you've never heard of, my choices were selected from relatively mainstream and established artists. Here are the albums which I found to be the most fun, interesting, compelling and exciting.
10. Stone Temple Pilots — Stone Temple Pilots
The DeLeo Bros. and co. returned after an exhaustive search for a new lead vocalist, bringing former Dry Cell frontman Jeff Gutt into the fold. It's a tall task replacing a frontman as enigmatic as Scott Weiland, but Gutt doesn't try to fool listeners. His input allows this self-titled album to honor the Stone Temple Pilots' past while bringing his own influence to the sound. Dean DeLeo's guitar finds a compelling balance of blistering blues. The band goes from rocking on all cylinders on "Roll Me Under," to the melodic falsetto of "The Art of Letting Go," which emphasizes tightly executed harmonies.
9. Camila Cabello — Camila
The former Fifth Harmony member stepped out on her own for a solo LP to a terrific effect. This debut shot to instant success thanks to her unique and colorful blend of Latin-infused top-40 pop. Cabello's Afro-Cuban hit "Havana" provided a breath of fresh air for the chart-topping radio landscape, while the followups "Never Be The Same" and "Consequences" helped round out the realized potential of a pop star finding her singular voice.
8. Muse — Simulation Theory
Muse took a very different approach on the recording of its latest album. The band flipped the script on the more apocalyptic drama rock into more upbeat and danceable territory.  The album still sounds like Muse, with hard-hitting riffs, apocalyptic lyrics and synthetic catchiness, but sees the band venturing into more expansive sounds. Experimenting with horns, loops and new instrumentation keeps Muse's sound vibrant and memorable.
7. Panic! At the Disco — Pray for the Wicked
Taking the reigns of the band's artistic direction, Panic! At the Disco frontman Brendon Urie (the last member of the band) embraced bombast on his latest effort. He threw everything and the kitchen sink into the album's eclectic array of arena-sized anthems. Pray for the Wicked is full of massive singalong bangers, but it also sports a surprising amount of variety for a band now centered on one person. While many would reduce Panic! to a relic of the 2000s wave of emo-pop, this album reinstates Urie's energizing creativity for pop radio and sporting event playlists alike.
6. Halestorm — Vicious
Halestorm's latest album lives up to its namesake in the truest sense. Vicious showcases the vocal prowess of superhero frontwoman Lzzy Hale. Halestorm's rock and roll fury is razor-sharp throughout the album. It ventures into both the heavier and lighter sonic sounds of the band, but also offers a handful of ventures into more experimental territory for the band. Songs like "Buzz" and "Skulls" expand Halestorm's artistic vision while doubling down on its viscera.
5. Meg Myers — Take Me To the Disco
Another artist successfully returning from a long hiatus in 2018 was Meg Myers. After a long battle with her prior label, Myers released the triumphant Take Me to the Disco, an album chock full of dark, weird and wonderful alt-pop jams. The dazzling "Little Black Death" sounds like the dark alter-ego of Katy Perry's "Witness" album, while "Numb" has a stripped down grunge vibe, written in in response to the battle to escape her previous label.
4. Twenty One Pilots — Trench
The Ohioan alt-rock duo released an exploratory album of their own. Trench was a sharp left turn musically for the band, mixing the rapping and singing stylings of Tyler Joseph with a leap in diversification and nuance both in production and delivery.  "Jumpsuit" jumps immediately out of the gate with a breakneck hard-to-soft transition, in contrast to more ethereal cuts like "Levitate," featuring an extended Kendrick Lamar-style free-verse rap by Joseph. This more mature outing was a long time coming for those still waiting for Twenty One Pilots to deepen their sound.
3. Amy Shark — Love Monster
It was a long road for Australian singer-songwriter Amy Shark's debut full-length album. On the strength of the viral hit "Adore," Shark released a varied art full of compelling, dramatic and emotional indie rock songs. Shark's writing is a hyper-focused on the small details of relationships, depression and other weighty topics of the human experience.  A surprise duet from Blink-182 bassist Mark Hoppus on "Psycho" and the intensely passionate "Middle of the Night" highlight the collection.
2. Shinedown — Attention Attention!
Florida rockers Shinedown came out of nowhere to release one of the most confident and bold modern rock albums of the year. Following the polarizing dynamic changes of 2015's Threat to Survival, the band refocused its sound with Attention Attention! Shinedown combined the best part of its tried-and-true hard rock sound with newer pop and electronic atmospheric passages to create a huge-sounding artistic statement. The lead singles, "Devil" and "The Human Radio," are vicious, biting rock tracks with battering riffs. But the modernized production lends multilayered sonics to the aural melee.
1. Mike Shinoda — Post-Traumatic
Mike Shinoda's Post-Traumatic served as peek into his mind following the passing of his Linkin Park bandmate Chester Bennington. The first half of the album is a mixture of shock, disbelief and uncertainty. However, the second part sees the musician rebuild his confidence and find his swagger, kindling his ability to enjoy making music once more. Tracks like "Running from My Shadow" and "Ghosts" highlight the long-winded 16-song album. Post-Tramatic takes my top spot not solely for the material, but how the album speaks truth to the tragedy that gave rise to it.
Follow writer Mike DeWald at Twitter.com/mike_dewald.