PLAYLIST: Behind the scenes with Roman Gokhman's year in interviews
As RIFF has continued to grow, my free time has continued to diminish. Perhaps I didn't think this far ahead. I co-founded this publication in small part because I wanted to speak to whoever I chose, and speaking to artists in depth was what I enjoyed most. Even more than writing (and definitely more than transcribing the interviews). I don't have as much time to enjoy the conversations these days. Lengthy introductions have largely turned into "hello, let's get down to business." I had enjoyable conversations with the likes of Jewel, Judas Priest and Beach Boy legend Brian Wilson (he's not much of a talker but it was a pleasure just to share a telephone line).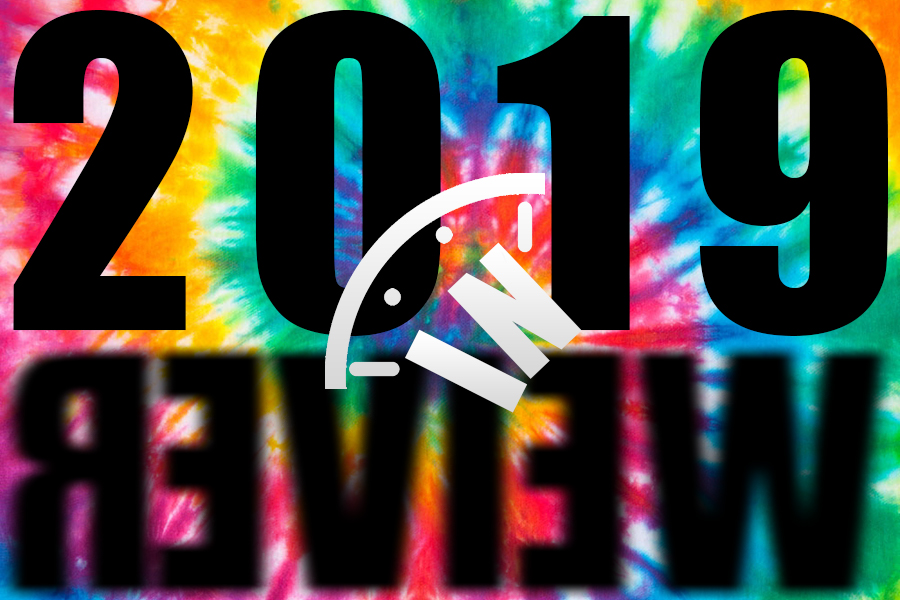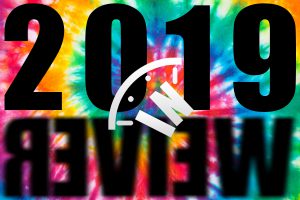 But making a personal connection, where the person I'm speaking to goes beyond what is asked of them, or steers off-script, has been rarer in 2019. On a related note, I've passed over hundreds of comments because from my research, I could tell I as getting rehearsed answers.
On the bright side, that's made the more special interviews stand out even more. Here's a dozen or so that I still remember at the end of 2019.
Below, you can also listen to a playlist of all the artists I interviewed this year.
Rhett Miller of Old 97's took me so deep into a memory of telling a joke at a show once that I couldn't help but later use that story as the first third of a 1,500-word story. It didn't matter at all the story involved pot and an attempted sex joke. Afterward, he delved deeper into writing a book of children's poetry—he wanted to connect with his own children, from whom he was away so much while touring—a deeply personal solo album that covered a suicide attempt when he was a teen, and how Bay Area authors Michael Chabon and Ayelet Waldman played into his book publishing deal. When I met Rhett at his show at Swedish Hall later that month, he even gave me advice for visiting Disney Land, because I'd told him I was taking my family there.
From one author to another! Also in January, I spoke with musician and novelist Josh Malerman, who was riding a white-hot wave of success of the film adaptation of his breakthrough book, "Bird Box." Despite having done numerous interviews, Malerman was fully involved in our hourlong conversation, which covered his childhood, falling in love with writing stories, then songs, years of gigging with his band The High Strung (including a show at Guantanamo Bay in Cuba), his love of horror storytelling, his writing process and much more. He never complained when I asked fro clarifications, gave me a sneak peak into his next book, and even answered "Bird Box" questions from my friends.
Finally, in January I also spoke to singer-songwriter Joy Williams, formerly of terrific Americana duo The Civil Wars. The Santa Cruz native had spent years in Nashville before moving to Southern California several years ago. We spoke about her growing up in the South Bay, raising a family, working with another one of my favorite artists in Caitlyn Smith, and her reason for moving closer to home—her dad was dying of cancer and she wanted to be closer to him and her mom. Williams talked at length about her now-Grammy-nominated album, Front Porch. Williams is wildly successful in her career but came off as the farthest from that as possible. She was humble, down-to-earth and direct.
Fast forward to March, where I had three more memorable-to-this-day conversations, starting with singer-songwriter Ivory Layne. The North Carolina native who now calls Nashville home had signed a deal with Justin Timberlake's production and management company, which peaked my interest. More important was her rich sandy voice, which initially hooked my interest. I was all set to talk about her craft and making pop in country music's front yard. But a simple question about what Layne wanted to be as a child got her to talk about her first passions like painting and ministry. She wanted to be a pastor. Now, talking about faith is a tricky topic in mainstream music, but her candid conversation made me respect her even more.
Normally interviewing someone in person makes it more memorable. That wasn't the case for any of the ones above, but I did get to spend some time with SHAED when the trio, which was already starting to blow up with "Trampoline," played a Popscene show at the Rickshaw Stop that same month. Upstairs in the sticker- and graffiti-covered green room, brothers Max and Spencer Ernst and Chelsea Lee told me how they never figured "Trampoline" would be the song that carried them over the top on a months-long climb to the top of seemingly ever chart—which is still continuing. Interviewing a band in person allows you to see how the members interact and act around each other, and I got a really positive vibe from the trio. They were enjoying the ride but not letting them define who they were. I've bumped in them a couple of times since then at festivals and they exuded that same friendliness each time.
The SHAED interview ran ahead of BottleRock Napa Valley, as did my March conversation with Courtney Taylor-Taylor of The Dandy Warhols. But unlike everything above, Taylor-Taylor makes the list for all the same qualities his band is so successful in certain circles and loathed in others. He was brash, outspoken, outlandish and funny. He spoke without a care in the world. If he was to hurt anyone's feelings, so be it. Over 45 minutes he dove into his love of wine, his disbelief at never having been previously invited to play BottleRock, and explained, at length, why it is so important for him to put his artistic vision above commercial success. He did the interview from his home, with his young son playing next to him. While my kids were on the floor next to me. Rock stars… they're just like us!
Let's fast-forward to May. I had just flown in to Oregon and was about to see my Trail Blazers get swept by the Warriors in the NBA Western Conference Finals when I got not he phone with another basketball fan in JR JR's Daniel Zott. Although we ended up talking about the prospective future of his Detroit Pistons and my team, that wasn't the intent of the call. To be fair, music wasn't the main point either. Instead, the intention was foster-parenting and adoption. My family adopted our daughter and he Zott and his wife have fostered children, eventually adopting two of them. So we spoke about what we had in common and how our experiences differed. In the music business, artists often have to put themselves first to succeed. It was pleasant to see Zott taking about more important things, and how JR JR is succeeding on its own terms, anyway.
I spoke to numerous musicians at BottleRock later that month, but the two that still out the most are Just Loud and Yoke Lore. The former, whose first name is Josh and whose last name was not a topic of conversation, gave me some insight into his personal life, which included growing up with a strict, religious father who tried to hold him back from his artistic dreams, as well as how he struck out on his own, moved to New York, and eventually wrote hits. The conversation went deeper than Just Loud was used to with the media, but he seemed to appreciate that I was prepared and that allowed him to feel more comfortable. Yoke Lore, meanwhile, was a conversation that took me by surprise. "If you see the Buddha on the street, slay him,'" Adrian Galvin told me, quoting a Buddhist monk he'd met while living in India. Galvin's parents are psychoanalysts, so he's picked up a thing or two from them as well. Galvin used the time to explain how he's applied that philosophy to his life and music career. All that is to say that it's a lot to take in over 30 minutes during Memorial Day weekend.
Now we're in July, and I'm catching up for the fifth or sixth time with K.Flay. What makes this time different is that now she's a famous pop star. In fact, I just finished watching her song "Sister" score a trailer for some movie called "Like a Boss," starring Tiffany Haddish, Rose Byrne and Salma Hayek. I've talked to K.Flay while she was still at Stanford, before she signed her first label deal, when she got dropped by her first major label and right before her current ascent began. This time, we focused in the role her birth-father affected her in childhood and continued to this day, her mental health during her previous album cycle, and how she pulled out of a funk. We ran out of time, but she was nice enough to email me back with a few more answers.
I was surprised that my attempt to speak to Hozier that month worked out. So much that I wasn't really prepared when the approval came through, so I had to cram for it. My goal was to get beyond his big hit, "Take Me To Church," which still seems to be the the thing he's always asked about. (Side note: I once interviewed Gnarls Barkley during their second album cycle, asked about following up "Crazy," and it took all of Danger Mouse's energy to hold back CeeLo's rage. Whenever I get asked about my most memorable interview, I bring up that one… as my worst). Anyway, Hozier was extremely courteous and friendly, and he didn't care about trying to write another hit song. Instead, we talked about him writing a lot of good songs, his involvement in Irish politics, and how he carefully takes in the news to stay informed about world events.
Midway through a conversation with Cautious Clay, he was on a train and the signal cut out when he was in a tunnel. No, really, he wasn't make it up. I swear. We reconnected on Twitter and set up a second call a couple of days later. But when I called, first he was asleep and then I called while the was in the middle of meeting at his residential art collective in New York, so we played some more phone tag. Quantity-wise, I think I had more separate interactions with him than any other artist in 2019. He's the only one who wished me a Happy Thanksgiving! Anyway, it was fun talking to him about working with Billie Eilish, John Mayer and even Korean artists, as well as how he viewed success and happiness separately.
For the first time in years, I only attended one day of Outside Lands in San Francisco. This meant I had to squeeze all my interviews into that 12-hour stretch of time: five of them! They were all generally rushed. I felt like I could have done more if time allowed. But unless you're Rolling Stone, there's generally a set 15-minute block so you'd better be ready with your A-game. But if you're talking to one of the headliners, such as the Lumineers, you have to be even more flexible. We were on the first question when I was told to "wrap it up." Luckily, Wes Schultz and Jeremiah Fraites began to stall their manager, so I ended up getting about 12 minutes of conversation in. That led to about 1,800 transcribable words, of which all but about 200 words made it into the final feature, which I felt went deeper than any of the other stories about the band during that time. I brought my A-game, baby! This is the story I'm most personally proud of in 2019.
Earlier that same day I got to meet the spritely Aurora, an enigma of a person and an extremely talented artist. The questions hopped around a bit. I didn't get enough for a full story so it ends up as a Q&A. My questions, in hindsight, weren't too deep, provocative or original. It's the conversation that was fun, though, and this is a list about conversations. Aurora is there kind of person you want to have in your life—who keeps you on your toes, says unexpected things (the questions may not have been original but the answers sure were) and makes your day fun. That's what I'll tale away from the experience. Come for the music questions, leave with advice on staying cool in the sun and making your own clothes.
My final interview of the day, which took place as the sun set, was with Suzannah Powell, better known as New Orleans singer-songwriter Boyfriend. Powell and her manager book their tours, mange distribution and otherwise run the Boyfriend business on their own. Think that's hard? When Powell was getting started with her music career, she was a teacher. Because her music and performances are particularly racy, she had to keep everything a secret from everyone—or risk losing her job. Heck, she didn't even tell her grandparents what she was doing not he side because she was worried about what they might think. The implications of that, and how Boyfriend had to walk a fine line for years, is what we spoke about. Afterward, she let me catch a ride on her golf cart so I could make it to the Lumineers' set in time.
The year's not over yet, but I'll include just one more interview on this list. This one, with Oregon sister trio Joseph, took place at the end of August. If you read my infrequent columns, you likely know I'm also from Oregon, and the first time we spoke, in 2016, I noticed we shared many similar experiences growing up. I felt an undeniable connection to the Closner sisters' life. I think they felt the same as that conversation went on. When we spoke the second time, that was immediately reaffirmed. I won't get into the specifics here but there's hint of it in the story. Let's just say that Oregon is an interesting place; progressive and sometimes backward-leaning at the same time. Oh, and I was among the first to hear about the sisters' not-so-fiery car crash, which I put front and center in the story.
Follow editor Roman Gokhman at Twitter.com/RomiTheWriter.