Roman Gokhman's favorite concerts of 2013: The top 5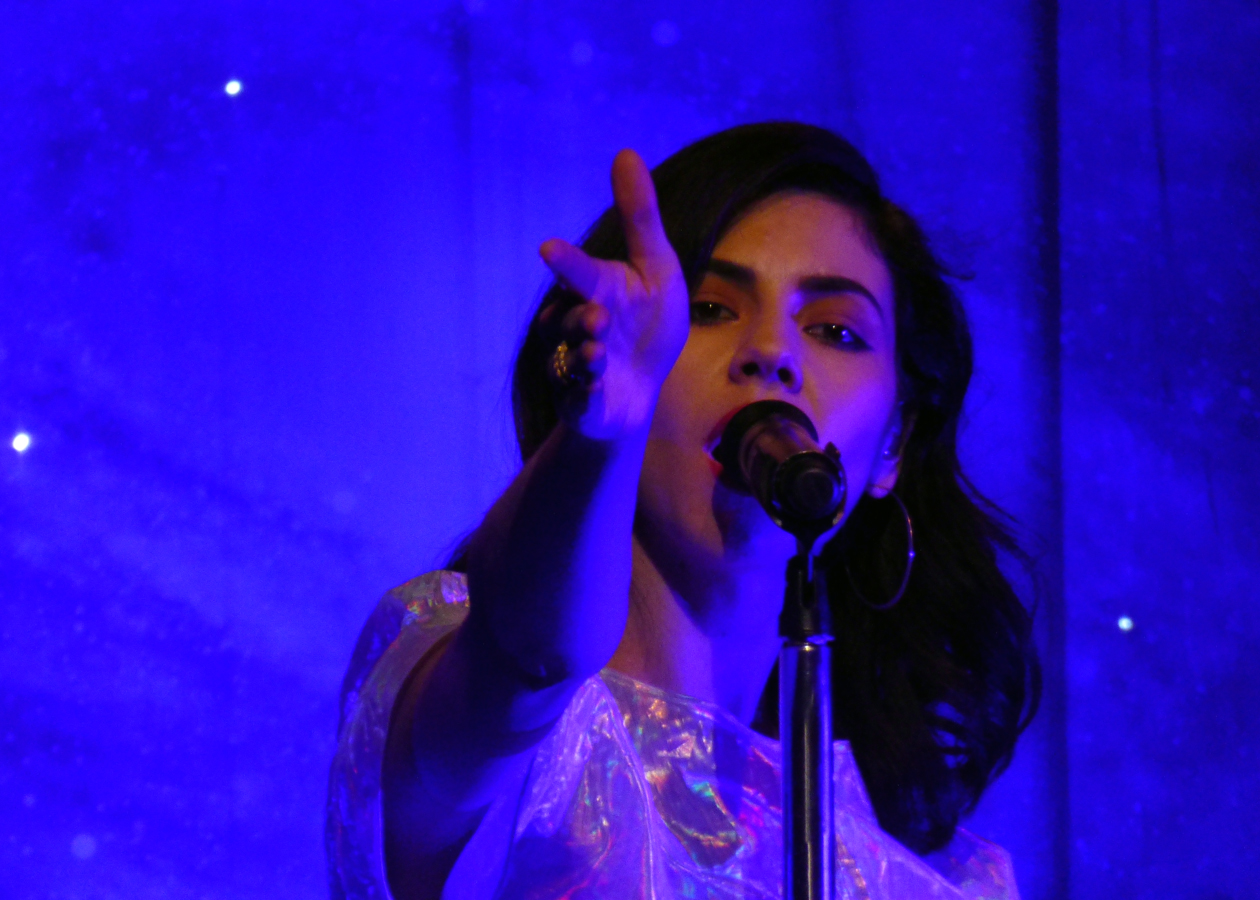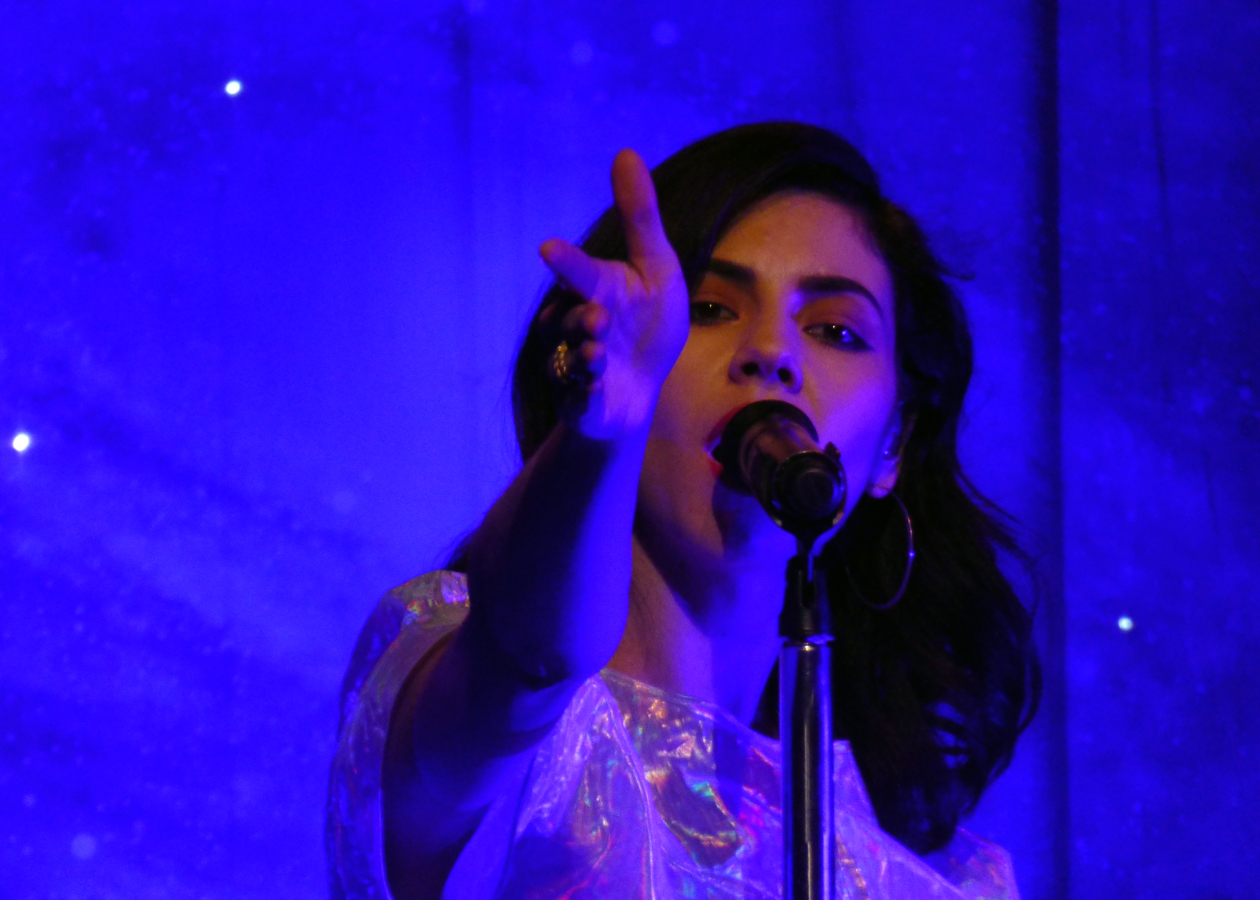 This is the final part in a five-part series. Read how I'm scoring my list and find out about my "special consideration" acts in PART 1, the runners-up in PART 2, 15 through 11 in PART 3 and 10 through 6 in PART 4.
Before I get my five favorite shows, here are some of the concerts I attended that didn't make my Top 15 nor the runners-up: Muse at Oracle Arena, Carrie Underwood, Leonard Cohen, the Joy Formidable (which was one of my favorite shows in 2012), the Killers, Kings of Leon at BottleRock Napa Valley, LL Cool J, Beyonce (July), Gary Clark, Jr., and Pearl Jam. I list those to show that there was a lot of competition, and I didn't treat the "all-stars" better than other acts. And it took more than a fancy production to make my list.
Reminder: If the name is hyperlinked, that means I wrote about the act this year, and you can click through to the coverage.
5. Marina and the Diamonds at the Warfield – May 6
Marina is a multi-skilled musician. She can play the piano, she's got a strong grrrl-powered voice, and she is a natural performer. And her touring band is also top-notch. At this show, she worked the crowd into a tizzy with a mix of uptempo songs and ballads alike. Like Walk the Moon, who I mentioned earlier, her fans are getting younger. They are influenceable. And she's got a strong uplifting message for them.
4. Royal Teeth, the Colourist and Feral Fauna at Bottom of the Hill – June 29
I said in the introduction to this list that I was not counting opening acts, except for in the "special considerations." That applies to all shows but this one. I knew the Royal Teeth would put on a great performance, but I was not aware of the other two acts. The Colourist really surprised me, prompting my later interviews with them. Locals Feral Fauna also provided a strong, unique sound, that made this show stand out above the many other smaller acts I saw in 2013. Both RT and and TC are candy-coated pop, to be sure, but there are deeper meanings to the lyrics that make them stand out from the crowd. And being in the audience at this show was a real pleasure.
3. The Vaccines at the Fillmore – Feb. 15
I saw the Vaccines first when they played Outside Lands a couple of years ago. Then singer Justin Young suffered some vocal cord problems that required surgery, and their next U.S. tour was cancelled. After he recovered the band was playing overseas but had yet to return to the States. And because of that, they'd gone from a buzz band to a work horse back home, and not yet picked up a tone of traction over here. The Vaccines I saw at the Fillmore were not the young, sheepish musicians I first saw in 2011. They were a confident rock band with a mission to put on a great show. They didn't disappoint.
2. Green Day at the Greek Theatre, Berkeley – April 16
The difference between the front row at a Green Day show and the second row is the waves upon waves of people crashing into you. I had literally zero control of my body for the majority of the night. The video of the ballad below was possible only because the crowd calmed down enough for me to be able to reach for my pocket. This sort of symbiotic relationship between the band and their fans made this a special show. What raised it to an even higher level were the circumstances. This was the first homecoming show for the East Bay Band since singer Billy Joe Armstrong's meltdown at a Vegas festival and subsequent drug treatment. The boys were glad to be home.
1. Imagine Dragons at the Warfield – March 16
I've seen Imagine Dragons a handful of times now and have come out impressed in every one of them. But this show in March of this year was by far the most impressive, and surpassed the excitement I felt at any other 2013 concert. The band's charisma seeps of early U2, which, if you follow my writing, is a big deal to me. There's rafter climbing, risk-taking that (likely) makes the record label reps anxious, and just the tight amount of preaching to give this band's fans a clear message to be better people.