Kyle Kohner's 20 best hip-hop albums of 2019
The landscape of hip-hop is changing at a rapid pace, faster than most anticipated. Some changes have birthed trends and subgenres like mumble rap and emo-rap that disrupt traditionalists' love for pronounced bars and compelling storytelling.
As it stands right now, these trends do not appear ready to be bucked. In fact, 2019 proved that the genre's traditions and trajectory can coexist. Verbose, abstract key figures like JPEGMAFIA, Earl Sweatshirt and Freddie Gibbs foster the storytelling core of hip-hop, as a new wave of artists find a middle ground that looks forward without forgetting its history. Many of both types of artists are featured in the list below.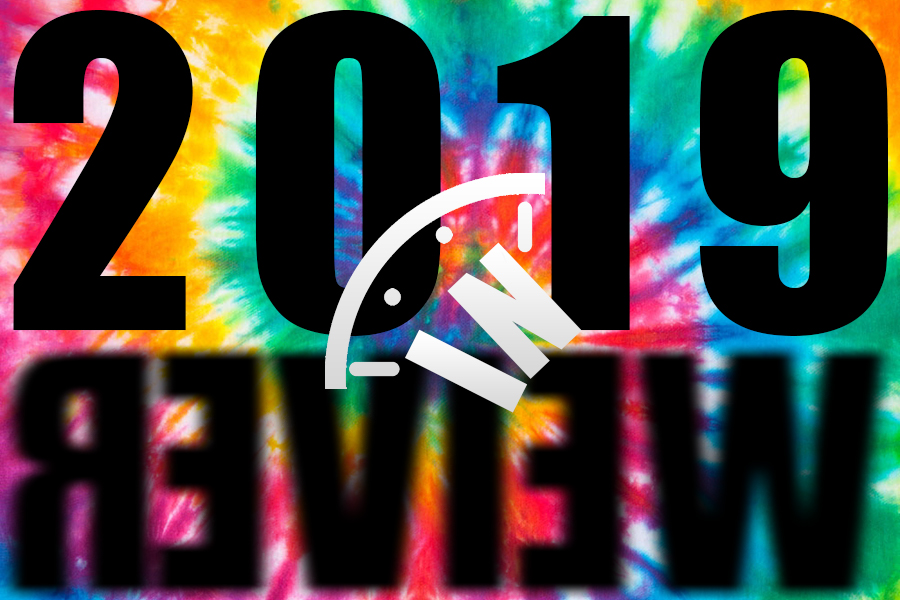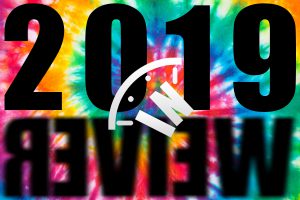 Don't expect to see Nicki Minaj's or Chance The Rapper's new albums here. Nor should you expect to find Kanye's ham-fisted attempt at gospel music. I'd love to include Earl Sweatshirt's Feet of Clay, but unfortunately, it's an EP, not a full-length. Here are the best hip-hop records of 2019.
20. Post Malone – Hollywood's Bleeding
Stinky, grimy, annoying and overrated—call Post Malone what you will. Just know there's nothing that will deter his meteoric rise. His latest record takes a considerably safer route than last year's Beerbongs & Bentleys. Through and through, Hollywood's Bleeding is dark and pessimistic—a side we haven't yet seen from Post Malone to this extent. Amid the unwaveringly cold and desolate emo-rap, he shines through with what he does best—delivering an infectious hook. It's time to fully embrace Post.
Favorite Line: "Me and Kurt feel the same, too much pleasure is pain…" — "Goodbyes"
19. Tinashe – Songs For You
On her first record since breaking free from her contract with RCA, the Kentucky-born contemporary R&B songstress flares her wings. With more creative freedom, her palpable earnestness and artistry speaks for itself. Other than for that G-Easy feature, every moment of this album feels necessary—something with which her riveting debut struggled. It's good to hear Tinashe in a better place again and her music is thriving.
Favorite Line: "Sitting here with my thoughts in a bottle/ Every time I take a sip, I'm reminded of you/ Like, how you been?/ Wait a minute, what am I doing?/ It feels different when you're not around…" — "Know Better"
18. Kaytranada – Bubba
Very quietly, the Canadian beatmaker and wizard over all things that make noise finally followed up his understatedly weird but incredible 99.9%.
With Bubba, Kaytranada devises what many had hoped for—a funky, neo-soul trip buoyed by guest features that fit within these weirdly funky spaces like a glove. Whether its Tinashe, Mick Jenkins or rising talents like SiR and Kali Uchis, Kaytranada tailors his genius arrangements with ease without comprising his tendency toward synth-funk bizarreness. Kaytranada remains in the background, lyrically, and lets the guest stars have the limelight. But that doesn't take away from this album's artistry.
17. Malibu Ken – Malibu Ken
Malibu Ken is proof that abstract hip-hop is very much alive. While cloud rap and trap beats continue to grab headlines and garner streams, the potential of experimental rap may lie within the marriage between these two aging and well-established genres. Through a mutual vision soaked in a bath of radioactive sludge, Aesop Rock and TOBACCO form the unearthly duo of protracted beats and provocative lyricism.
Favorite Line: "I'm bunions and contusions, bumps, lumps and bruises/ Discoloring, and other things I can't reach with a loofah/ Not a butcher, not a baker/ Pick a booger with a basic evolutionary failure…" — "Tuesday"
16. Quelle Chris – Guns
Everything's Fine was easily one of the best hip-hop albums of 2018. With Guns, Quelle Chris churns out another solid effort—albeit one without the sense of humor of its predecessor. This is not to suggest Guns is dull. It's far from it. Gritty, grimy, lo-fi beats aplenty, Chris puts listeners on edge with unashamed political musings and misanthropy that fit the rapper's flow and delivery more appropriately than the considerably lighthearted atmosphere of last year's project. 
Favorite Line: "If you own it, then you'll pull it, maybe so, probably not/ They spend billions like civilians won't catch trickle from the top/ Just to protect or to progress what but little bit we got…" — "GUNS"
15. Billy Woods & Kenny Segal – Hiding Places
This list doesn't shy away from hyper-political subject matter and production that pushes against the grain. Rapper Billy Woods and producer Kenny Segal deliver conscious, abstract hip-hop and then some on Hiding Places. With Woods' peculiar flow combining with Segal's sleepy production style, a foreboding essence flows from the obscure grounds that these two have established. 
Favorite Line: "SpongeBob, the whole operation underwater/ 'It's only one God,' what we said in Tora Bora/ The bombs was on us, the bombs was on us/ Came back to God like, 'Muhfucka, you promised, you promised'" — "SpongeBob"
14. Little Simz – GRAY Area
Sometimes simplicity is all you need to stop listeners in their tracks. Nothing about GRAY Area reinvents the wheel, but Little Simz's third full-length album is airtight and technically sound across the board. Each word that rolls off the U.K. rapper's tongue is necessary and is never wasted. Her demeanor is fiery but composed and her ear for production is meticulous. As GRAY Area dabbles between heavy jazz and faint abstraction, her eccentricities are enhanced but never overtake the rapper's poetic mingling of what's on her mind.
Favorite Line: "Life sucks and I never tried suicide/ Mind's fucked even more than I realize…" — "Venom"
13. Boogie – Everything's For Sale
An Eminem protege that has actually followed through on the hype? Count me in. On Everything's For Sale, L.A. rapper Boogie waxes poetic with a mind entrenched in doubt, confusion and depression. Hence; the futile title of the record. Though his sleepy flow may push listeners away, Boogie's debut is a refreshing and necessary change of pace in a time where many rappers rely on boisterous trap beats and choppy triplet flows. 
Favorite Line: "She gon' take the aux cord, and let her play her thoughts for her/ She gon' play them throwbacks and hold back, pretend to be lit…" — "Silent Ride"
12. ECCO2K – E
One part of the Swedish art collective Drain Gang, singer-rapper ECCO2K helps usher in the future of music. For all the detractors against cloud, emo- and mumble rap, it's time to check yourself and open your mind to the reality of how hip-hop is evolving. Touched with an androgynous ASMR quality, E is an ethereal diversion of expectations that surprises you at each stop. Though it's tonally uneven, there's enough here to get you excited for a style of hip-hop that's only now finding acceptance.
Favorite Line: "Oh, I'm unravelling, and I'm panicking/ Feel like I'm paper-thin, and now I'm tearing / Help me please, give me calcium, I think I'm fracturing…" — "Calcium"
11. Maxo Kream – Brandon Banks
The future of Southern gangster rap rests within the compelling storytelling of Houston rapper Maxo Kream. Maxo has always exuded potential, but with his sophomore studio release, the budding star is finally tapping into his full capabilities. Admittedly, Maxo's flow can become exhaustingly stagnant, but boy does his delivery keep listeners tuned in. Framed by striking images of life on the streets, Brandon Banks makes listeners care about his story—and his efforts pay off.
Favorite Line: "Cookin' drugs with my older brother, bakin' soda whippin'/ Servin' drugs with my older brother 'til he started sniffin'/ I think my bro addicted…" — "Meet Again"
10. DaBaby – Baby on Baby
One of the most notable breakout artists of the year, DaBaby is here to stay. Like most of this year's XXL Freshman class, DaBaby leads with charisma and unshakable confidence that's needed to survive the crowded waters of the streaming era. However, DaBaby's confidence stands above his counterparts. He's completely comfortable in his shortcomings as a rapper; a listen of his debut record, Baby on Baby, will prove this sentiment.
Favorite Line: "They know I'm a dog and I'm off the leash/ I flick off a bitch like a flea (Rrr)…" — "Walker Texas Ranger"
9. YBN Cordae – The Lost Boy
Name a hip-hop record as smooth and easy-going as YBN Cordae's debut. I'll wait. Cut from the same cloth as J.Cole, YBN's articulate and savvy words possess rare soul for a rapper his age. He's my pick to outlast the initial buzz of most members from this past year's XXL Freshman Class.
Favorite Line: "Lost my grandmother, and I haven't been the same since/ Start to get anxious, I'm tired of this lame shit/ Tired of the struggle, livin' family in the subdivision/ Ramen noodles, drawin' doodles wasn't in my fuckin' vision…" — "Nightmares Are Real" (featuring Pusha T)
8. Rico Nasty & Kenny Beats – Anger Management
With her deranged hard-hitting bars, accompanied by big, bass-centric beats from the always-great Kenny Beats, Anger Management sees Rico Nasty do everything but manage her anger. If there were words to capture the essence of Rico Nasty and her latest project, look no further than the opening line from "Hatin:" "Yeah, I got bitches on my dick and I ain't even got a dick…" Pushing against the industry grain, Rico Nasty spews with more unfiltered energy than most male rappers.
Favorite Line: "The expression of anger is a form of rejuvenation/ I'm screaming inside of my head in hopes that I'm easing the pain/ Memories in my brain, thinkin' I'm going insane/ Everyone knowing my name but somehow I'm feeling the same…" — "Sell Out"
7. slowthai – Nothing Great About Britain
There's something off about slowthai, but whatever it is, he's as unique as they come—both as a person and artist. His debut studio album is a pissed-off, oddball reflection of that person. Mixing a punk-infused, anti-establishment attitude with the tension of Brexit in mind, slowthai's abrasive delivery makes it clear why the U.K. grime rapper was nominated for the Mercury Prize and why he's become one of the most interesting characters to come out of the U.K. hip-hop scene.
Favorite Line: "See, you judge me on my appearance, face value, innit/ Don't know about the tax bracket/ But I know that I'm teabaggin' your favourite mug, hahaha…" — "Inglorious" (featuring Skepta)
6. Danny Brown – uknowhatimsayin¿
Speaking of interesting characters, Danny Brown remerged from his weeds of weirdness with a new album of his own this year. His latest doesn't put listeners through a tailspin quite like the wacky and experimental Atrocity Exhibition, but Brown does manage to deliver a quality follow-up full of humor and catchy simplicity, inviting once-hesitant listeners to his dizzying playground.
Favorite Line: "Life a movie, but ain't no sequel/ Switch lanes in that new thing/ Got on that red line while I'm playing Flock of Seagulls…" — "Shine"
5. Injury Reserve – Injury Reserve
Having always navigated between experimental and classic styles of hip-hop, Injury Reserve's creative pulse palpitates at full throttle on the new record. Their two MCs Ritchie and Stepa, remain true to traditional flows and verse-hook structures. Still, the collective—thanks to Corey—mix things up with some of the most wonky-sounding production you will hear outside of Death Grips.
Favorite Line: "Yeah, humble as a mumble in the jungle, ya dig?/ Can't never knock the hustle, get that shit how you live/ If you didn't help me get it, don't be speakin' on mine/ No, for real, don't say shit, like you speakin' in mime/ I'm just speakin' my mind, take it a day at a time…" — "Koruna & Lime" (featuring A-Trak)
4. Kate Tempest – The Book of Traps and Lessons
Kate Tempest's music is a perfect testament to music as poetry. Though the emotion of her latest effort is more hushed than her 2016 record, Let Them Eat Chaos sees her more deliberate with her thoughts, compelling listeners to physically lean into her hyper-political spoken word.
Favorite Line: "Ask your hands to know the things they hold/ I know, the days are reeling past in such squealing blasts/ But stop for breath and you will know it's yours…" — "Hold Your Own"
3. Denzel Curry – ZUU
What else is there really to say about rapper Denzel Curry? Within 12 months, Curry, still just 23, released an elaborate concept album in TA1300 (my second favorite record of 2018) then turned in a straightforward effort, jam-packed with killer songs and no filler. The term "banger" gets overused and abused, but ZUU is one record that deserves such a description. Leaning heavily into his Southern hip-hop roots, Curry has quickly cemented himself as one of the most diverse and dynamic MCs in the game.
Favorite Line: "You ain't Shane, you ain't Mook (Yeah) / You ain't gang, you ain't crew (Yeah) / See my ways hella strange 'cause I'm raised in the Zuu / We don't bang red or blue (No) / In Zone Four niggas yell, 'Woo, woo' (Uh)…" — "Automatic" (featuring Tay Keith)
2. Megan Thee Stallion – Fever
Raunchy, cunning and oozing with confidence, Megan Thee Stallion is not unlike fearless counterparts Niki Minaj and Cardi B. But the Houston superstar's talent warrants much more than a lazy, gender-constricting comparison. Aside from slaying her XXL Freshman Cypher and providing the most fun Tiny Desk Session of the year, Megan took the year by storm with her new mixtape, Fever. Dotted with strong hooks and rambunctious beats across the board, Fever sees the braggadocios guns-blazing wordsmith aim a knife at doubters as she laughs all the way toward deserved respect.
Favorite Line: "Bitch, I'm a star, got these niggas wishin'/ He say he hungry, this pussy the kitchen/ Yeah, that's my dawg, he gon' sit down and listen/ Call him a trick and he don't get off', hold up…" — "Cash Shit" (featuring DaBaby)
1. Clipping. – There Existed an Addiction to Blood
It's, the best hip-hop album of the year, and it's not even close. Dark and obscure, this L.A. experimental hip-hop trio shoves its abstract beats, speedy flows and world-building abilities into a wood chipper and out the other end is a mutilated onslaught of horrorcore at its finest and most revolting. Clipping. remains one of the most provoking hip-hop collectives in existence, producing some of the most unique music—period. There Existed an Addiction to Blood is irrefutable proof to this claim.
Favorite Line: "Drink it up, dress it down/ Queen shit, wear the crown, King shit, wear the wounds/ New blood in the wombs/ Loose noose, clear the tombs, bubblegoose, suede shoes/ Lookin' like a who's who of the dead…" — "Blood of The Fang"
Follow writer and photographer Kyle J. Kohner at Twitter.com/kylejkohner and Instagram.com/kylejkohner.