Photos: Ian Young's Top 16 concerts of 2016
By all accounts 2016 was a shitty year. But amid the chaos were much needed distractions in the form of live music. This year I traveled to Iceland, Chicago, Indio, Los Angeles and Seattle to attend 110 shows and eight festivals, watching and photographing more than 250 bands. Here's my top 16 shows of 2016, along with some of my favorite photographs.
The Knocks at The Independent, San Francisco, Feb. 10, 2016
It's not often that a couple producers can put on a memorable show, but The Knocks know how to translate their party hits into a real life party. They're coming back to the Fillmore in February so save the date.
Sarah Neufeld at Swedish American Hall, San Francisco, March 22, 2016
Better known as the violinist in Arcade Fire, Sarah Neufeld has three solo albums worth listening to. She captivated the crowd at Swedish American Hall with her virtuoso playing, enhanced by an equally inventive drummer who turned random objects, homemade knickknacks and even the wall behind him into percussive instruments. If you need a soundtrack for these perilous times, Neufeld's neo-classical soundscapes fit the bill.
Sleigh Bells at Neumos, Seattle, Nov. 19, 2016
Holy shit. Sleigh Bells. They turn it up to 11 every night, even when singer Alexis Krauss is recovering from laryngitis. (Think about that the next time you call in sick).
The Kills at The Fox Theater, Oakland, June 4, 2016
The Kills is one of the most fun bands to watch and photograph, period. Alison Mosshart (whom I call Alison Mosshair for her energetic hair flips) is a banshee, a hurricane-force wind and a rock goddess rolled into one. During this tour she broke her nose by accidentally kneeing herself in the face and she still went on to finish the show. If that's not rock-n-roll, I don't know what is. The Kills are coming back in March for a 15th anniversary show. See you in the pit.
The Thermals at Brick and Mortar, San Francisco, Feb. 25, 2016
It's always a treat to see Hutch Harris and company perform live, and they didn't let the capacity crowd down in February when they played as part of the Noise Pop Festival. Harris has recently written that The Thermals won't be touring as much anymore, but hopefully he changes his mind.
Babymetal at Regency Ballroom, San Francisco, July 14, 2016
Laugh all you want, but Babymetal is the real deal and they are probably going to take over the world, one choreographed dance move at a time. Their first-ever show in San Francisco was a nonstop assault of cuteness mixed with crushing guitar riffs and aggressive drums. In contrast to their sold-out arena shows in Japan, their Regency appearance was an intimate affair I feel lucky enough to have witnessed. They'll be opening for the Red Hot Chili Peppers and Guns N' Roses in 2017, reaching a whole new audience that will undoubtedly fall for their unique brand of kawaii metal.
Temple of the Dog at The Paramount Theater, Seattle, Nov. 20, 2016
Nerd alert: I grew up in Seattle in the '90s and have attended more than 30 Pearl Jam shows. This experience was basically going to church for me, and the boys delivered a sermon worthy of the Mount. From playing the full Temple of the Dog album to covers of Mother Love Bone, Prince, Led Zeppelin and Black Sabbath, the evening was a testament to the power of rock.
Grimes at Coachella, Indio, April 22, 2016
I had been wanting to see Grimes for years but life kept getting in the way. Until this year, when I was lucky enough to see her perform three times: twice at festivals and once at a proper headlining show at the Fox in Oakland. What can I say? Grimes is an interstellar pop princess who has decided to grace us mere mortals with her freaky-deaky presence. Just like her music, her shows are high energy, incredibly fun and honest, and her Coachella set in the packed Sahara tent was a highlight of the festival. (Photo from her show at The Fox)
Die Antwoord at Secret Solstice Festival, Reykjavik, Iceland, June 19
I was looking for any excuse to go back to Iceland after having covered the Iceland Airwaves festival in November 2015, and Secret Solstice was the perfect reason. A killer lineup (Radiohead, Die Antwoord, Of Monsters and Men, plus some world-class local acts), the midnight sun (official DJs and downtown parties at any hour of the day) and beautiful festival grounds that included an elevated hot tub so you could soak and watch at the same time. The festival had its share of hiccups, including scheduling acts around the unprecedented success of the Icelandic football team at Euro Cup, but the party vibes never dampened, even when the weather did. Die Antwoord, despite playing many hours after their scheduled performance due to a baggage handlers strike at the airport (of all things), played a bonkers set that had to be seen to be believed.
Ho99o9 (Horror) at The Independent, San Francisco, Oct. 27, 2016
I first saw this hardcore New Jersey rap/punk band last year at Iceland Airwaves and was blown away by their aggressive, raw energy. At The Independent, they played to a tiny midweek crowd but they put on a show worthy of a sold-out club. It was loud, it was sweaty, it was weird—everything you want a punk show to be.
Aurora at The Independent, San Francisco, April 6, 2016
Yet another singer I discovered at Iceland Airwaves (yeah, you should go next November), Aurora is talented beyond her young years. She's become increasingly comfortable being on stage, but you can still sense a bit of fear, awe and vulnerability in her performances which makes her beautiful songwriting shine even truer.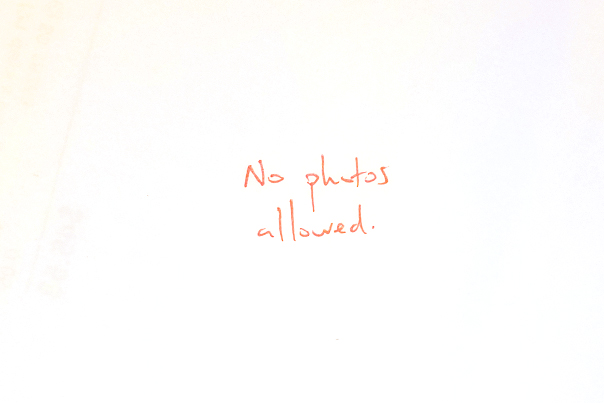 Jon Brion at Largo, Los Angeles, April 21, 2016
Jon Brion's been playing Friday nights at Largo for as long as I can remember, and despite having seen dozens of his shows, this one stands out as something special. Prince had just passed away, and Brion was performing with Susanna Hoffs from the Bengals. Hoffs had a history with Prince and the show came to an emotional, heart-wrenching finish when they covered "Take Me With U." There wasn't a dry eye in the audience.
Underworld at Coachella, Indio, April 22, 2016
The godfathers of big beat electronica have still got it. Hearing their latest album, Barbara Barbara, We Face a Shining Future, live showed how adept Karl Hyde and Rick Smith are at crafting hypnotic, danceable beats that can invigorate an audience filled with millennials who probably weren't even alive when Dubbnobasswithmyheadman was released. While their show at the Fox was more intimate than their set at Coachella, the festival vibe inside a massive tent with an insane light show and spleen-shaking speakers was the canvas that really let the duo's music shine. Confession: the last time I saw Underworld was at the very first Coachella in 1999. Now I feel old. (Photo from their show at The Fox)
Pearl Jam at Wrigley Field, Chicago, Aug. 20, 2016
I've already admitted my fandom, so when I heard Pearl Jam was heading back to Wrigley, I couldn't miss the chance to see them perform at one of their favorite venues. The boys didn't disappoint, not that that they ever do, with a three-hour set that included a jaw dropping version of Bob Dylan's "Masters of War."
Sigur Rós at The Paramount Theater, Seattle, Sept. 20, 2016
Here I go with the Iceland connection again. Sigur Rós embarked on a rare theater tour that saw the three-piece performing without a string or brass section for the first time in many moons. Not to say anything was stripped down, though. The band still filled the room with richly textured soundscapes and the stage design and lights made you feel like you were being transported to another world. And considering how awful of a year 2016 was, I was ready to be beamed up.
Radiohead at the Shrine Auditorium, Los Angeles, Aug. 8, 2016
It feels a bit unfair to put Radiohead at the top of the list, but try as I might, I couldn't justify any other show even coming close to this one. I was lucky enough to see the band at two festivals this year (Secret Solstice and Outside Lands) but when my friend told me he was able to grab a pair of tickets to their intimate L.A. show the day after Outside Lands, there was no way I could say no. (I probably owe this friend a beer considering people were willing to pay $1,000 for a ticket outside the venue). Of all the times I've seen the band, this was the indoors, at a venue this small, and, more importantly, this tour was the first time I've seen the band actually having fun on stage. Thom Yorke smiled. And laughed. And joked. And danced. A lot. The setlist encompassed most of their albums and they peppered in enough rarities to please even the hardcore fans. This show wasn't only the best of the year, but I daresay it's the best Radiohead show I've seen. Can't wait to see what they have in store for us next year. (Photo from their set at Outside Lands)