In Memoriam: Daniel Johnston and 14 other artists we lost in 2019
The 15 artists we honor below are not everyone we lost in 2019. Everyone has memories attached to at least one musician who passed away this year, and there was heated debate among our staff on who we should include in our limited space.
A few people we would like to recognize in addition to those in this column are Peter Tork of The Monkees, Nipsey Hussle, Eddie Money, Dr. John, Leon Redbone and Doris Day. And even that doesn't cover it.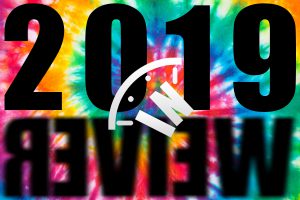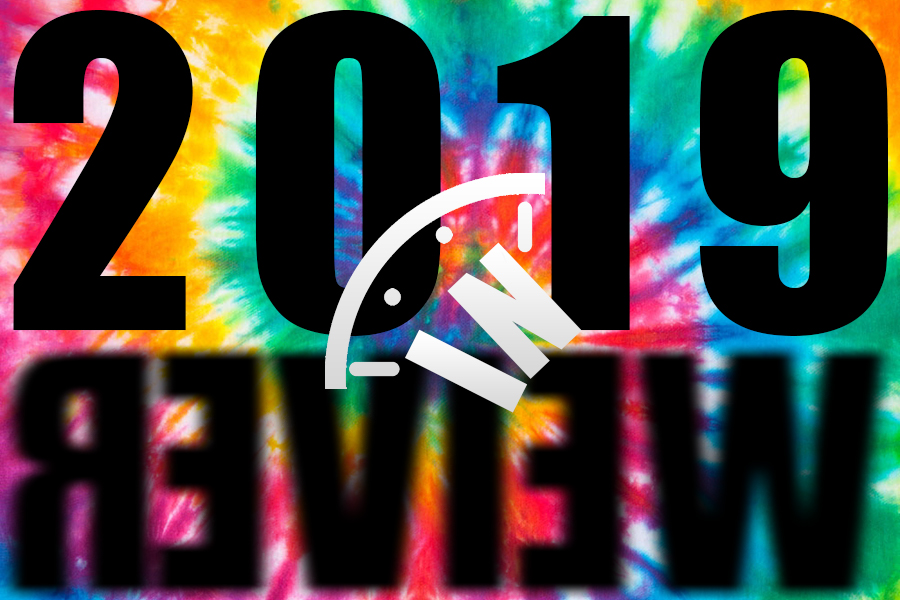 If there are any musicians you would like to remember, we encourage you to do so in the comments. For our part, here are some of those we lost who meant something to our staff.
---
Daniel Johnston (58) — By John Bassham
The influential and prolific songwriter and visual artist died of a presumed heart attack on September. Rising to success in Austin, his illustrations have been show at galleries worldwide. His status as an illustrator was cemented when Nirvana's Kurt Cobain wore a T-shirt that featured artwork from Johnston's 1983 album, Hi, How Are You. Johnston also battled mental demons for most of his life. In 2005, his struggles with mental illness became the subject of the documentary "The Devil and Daniel Johnston."
In a 1989 excerpt from a Puncture Magazine review of Hi, How Are You, I wrote, as J Neo Marvin: "The young man with the squeaky voice and the odd, timid songs is now in a mental institution. Before, he sold corn dogs at a traveling carnival and hawked his homemade cassettes on the Austin post-punk scene. For his naked vulnerability and hard-nosed persistence, he was rewarded with local notoriety and a spot on MTV.
Johnston's music is something between Wild Man Fischer, Peter Ivers, Culturcide and Neil Young. He sings about the expected subjects: loneliness, social awkwardness, and near-suicidal depression, climaxing with some jazzy self-directed pep talks, where he identifies with boxing star Joe Louis.
Sometimes he has a way with words, like when he reveals the Big Business Monkey "runs the house like a Burger King manager." He pounds away on a toy organ, plunks a cheap acoustic guitar … warbles along with scratchy old records, and delivers one song on piano that could easily pass for a depressed ballad on [Young's] Time Fades Away…Lovers of lo-fi unhinged music (stand up and be counted) will find it indispensable."
---
Dick Dale (81) — By Daniel J. Willis
Dick Dale, the King of the Surf Guitar, is responsible for more of modern music than you may realize. After starting off as a country singer he defined surf rock of course, paving the way for the Beach Boys among others that heavily influenced punk music a generation later, and had a resurgence of popularity in the '90s when Quentin Tarantino featured 1962 hit "Miserlou" in Pulp Fiction. But you may not know also inadvertently became the father of heavy metal.
After getting his big break in the Frankie and Annette movie Beach Party, he began having trouble playing over the screaming crowds at his shows. After blowing out countless amps he partnered with Leo Fender—yes, that Fender—on heavy-gauge strings and far more powerful amps. That upgrade in power led to the electric guitar becoming the center of nearly every rock band to follow, and opened the door to heavy metal decades later.
Sadly, Dale spent his later years touring despite numerous conditions, including a serious back injury, to afford the reported $3,000 monthly cost for medical supplies.
---
Gershon Kingsley (73) — By David Gill
Gershon Kingsley, born Götz Gustav Ksinski, was a contemporary German-American composer of experimental electronic music. Armed with Moog synthesizers, Kingsely was part of the duo Perrey and Kingsley as well as the founder of the First Moog Quartet. Kingsley's most famous composition was the 1969 futuristic pop hit "Popcorn," which has been covered by Hot Butter (no pun intended), Aphex Twin, Herb Albert and the Tijuana Brass and The Muppets.
Kingsley, who joined a Zionist youth movement at the age of 15, left his native Germany in 1938. This was just days before Kristallnacht, a Nazi pogrom carried out against Jews. Kingsley died earlier this month.
---
Ric Ocasek (75) — By David Gill
Ric Ocasek was the guitarist and vocalist for pop-rock sensations The Cars. Born in 1944, Ocasek played in a number of bands before forming The Cars in 1976. The legendary band produced hit after hit over the following decade, including "Just What I Needed," "Good Times Roll," "Shake It Up" and "Drive."
Ocasek's artistic vision and songwriting had an incredible influence on New Wave music of the 1980s. Ocasek was also a talented and sought-after producer, working on records by Romeo Void, Weezer, No Doubt and Nada Surf. Ocasek was found dead of natural causes in his apartment in September.
---
Juice Wrld (21) — By Max Heilman
Chicago's Jarad Anthony Higgins, better known as Juice Wrld, became the latest casualty of hip-hop's recent emo trend on Dec. 8. His music stands as a testament of how the likes of Fallout Boy and Escape the Fate have become an unlikely influence on modern rap. His depressive lyrical themes were groundbreaking in a largely macho genre. While this made him relatable, hidden behind it was a harmful drug addiction. Higgins spoke candidly about substance abuse in his songs.
Following a police tip from his private jet pilot that he had brought majuana and guns onto the plane, Higgins swallowed several Percocet pills to hide them from law enforcement. When added to the substances he had consumed prior, the resulting opioid overdose sent caused seizures. He was pronounced dead at a hospital. He is immortalized by two definitive records that made a new take on hip-hop.
---
Keith Flint (49) — By Daniel J. Willis
When Keith Flint cofounded legendary English electronic band The Prodigy, he did not intend to be the singer. The idea was for Liam Howlett to DJ on stage while Flint and his friend Leeroy Thornhill danced. In fact his vocals didn't appear on six of the 10 songs on their breakthrough album, The Fat of the Land. But he did sing on "Breathe" and "Firestarter," the two biggest hits, and his iconic hairstyle made him the star of the accompanying music videos, so he became the de facto frontman.
In addition to continuing to record and tour with Prodigy, Flint was a motorcycle racer and team owner, operated a pub in Essex from 2014 to 2017, and was an avid birdwatcher. He died of suicide by hanging on March 4.
---
David Berman (52) — By Rachel Goodman
David Berman had finally released another album, Purple Mountains. A decade had passed since Lookout Mountain, Lookout Sea (the final album from his original band, Silver Jews). The new record was a beautiful story. While the lyrics are devastatingly haunting, the gorgeous music itself was performed by Brooklyn band Woods. The album dealt with grief and heartbreak and yet there were still moments of levity. His lyrics cut through directly to the heart on "That's Just The Way That I Feel:" "And the end of all wanting/ Is all I've been wanting."
Sadly, Berman took his own life a month after releasing Purple Mountains. Silver Jews formed in Virginia with Stephen Malkmus and Bob Nastanovich. A couple years later, Pavement formed. The influence of both groups on independent music of all kinds remains substantial, and his final offering proves the longevity of his artistic vision.
---
Bushwick Bill (52) — By Max Heilman
Richard Stephen Shaw would become one-third of the definitive era of Geto Boys. Born on Dec. 8, 1966, the Jamaican musician originally joined the legendary hip-hop group as a dancer named Little Billy—presumably an allusion to his dwarfism. His vertical challenges didn't stop Shaw from becoming one of the most famous names in underground rap under the alias Bushwick Bill. Geto Boys' ultra-violent, sadistic lyrics and unfiltered production got them on the radar of Tipper Gore's "Parents Music Resource Center," but Bushwick Bill and company endured controversy and censorship to put Texas horrorcore hip-hop on the map.
Bushwick Bill's first brush with death ocured in 1991 when he accidentally shot himself in the eye, the aftermath of which was immortalized on the cover of Geto Boys' 1991 album, We Can't Be Stopped. He pushed on, releasing several solo albums—including one of gospel rap! He passed away on June 9 in Denver not long after getting diagnosed with Stage 4 pancreatic cancer. Shaw helped show the world how nasty, mean and downright scary hip-hop could get, setting the bar high for the Southern rap style he helped spawn.

---
Timi Hansen (61) — By Max Heilman
This Danish bassist's work for the influential speed metal group Mercyful Fate and the related group King Diamond makes his finger-style playing part of the foundation for several metal sub-genres. Everyone from Metallica to Cradle of Filth is indebted to the riffs this man helped construct, laying the foundation for singer King Diamond's hair-raising falsetto. From 1983's Mellissa and 1984's Don't Break The Oath with the first band to 1986's Fatal Portrait and 1987's Abigail with the second, thrash, black and even the recent resurgence of traditional heavy metal wouldn't be the same without his fretwork.
Hansen's battle with cancer became more apparent after he made public his decision to stay home from Mercyful Fate's upcoming reunion tour. Diamond himself described his friend's fight as "incredibly brave." His fight came to a end on Nov. 5. The metal community united to honor the bassist, with many living legends paying tribute.

---
Ginger Baker (80) — By David Gill
Ginger Baker was a force of nature. The British drummer, born Peter Baker, cofounded the legendary rock group Cream with Eric Clapton in the 1960s. Baker's approach to the drums borrowed heavily from jazz techniques and added a a second consecutive bass drum to the standard rock drum kit. Both Baker and Keith Moon of The Who adopted that technique after seeing it in Duke Ellington's big band in 1966.
Following Cream's break-up, Baker drifted around the world, setting up a recording studio in Nigeria and living on an olive farm in the 1980s. Baker continued to record with everyone from African percussionist Fela Kuti to former Sex Pistol John Lydon's Public Image Ltd.
Baker reunited with Clapton and Cream bassist Jack Bruce for a series of concerts in 2005. He died in England in September.
---
Lorna Doom (61) — By David Gill
Lorna Doom, born Teresa Marie Ryan, was an American musician best known as the bassist for the legendary punk band The Germs. She played with them during the band's heyday of the 1970s, as well as a subsequent reunion that lasted from 2005 to 2009. Growing up in Thousand Oaks, California, Doom met Belinda Carlisle, later the vocalist of The Go-Gos. The two answered an ad looking for "two untalented girls" and met Darby Crash and Pat Smear, who would fill out the group.
Lorna Doom was known within the world of punk rock as a badass and one of the first females whose playing garnered respect in a largely male-dominated scene. Doom died of cancer in January at the age of 61.
---
Roky Erickson (71) — By Alex Baechle
Propelled to prominence as the frontman for Austin's 13th Floor Elevators, Roky Erickson enjoyed a singular career in the annals of psychedelic rock. The band's '66 hit "You're Gonna Miss Me" was followed by strong follow-up album Easter Everywhere. Erickson struggled for most of his life with mental illness, receiving electroconvulsive shock therapy while a patient in state hospitals in Texas in the early 1970s.
Following his release, he continued writing songs, most notably with the Stu-Cook-produced Roky Erickson and the Aliens. With help from family and friends, Erickson returned to performing during the last 14 years of his life. Widely revered among rock musicians for his distinctive creative output, Erickson is the subject of the 2005 documentary "You're Gonna Miss Me." Erickson died on May 31 in Austin.
---
Robert Hunter (78) — By Alex Baechle
The psychedelic lyricist and performer passed away at his home in San Rafael on Sept. 23. Best known as a lyricist and collaborator for The Grateful Dead, Hunter befriended Jerry Garcia in the early 1960s, establishing a lifelong creative partnership. Hunter penned the words to Grateful Dead staples "China Cat Sunflower" and "Dark Star," among many others.
Despite Hunter's association with the Dead's psychedelic scene, he was critical of the band's later excesses. He was inducted with the band into the Rock and Roll Hall Of Fame in 1994. His contribution is considered integral to the Grateful Dead's work. Hunter later went on to work with such artists as Elvis Costello, Los Lobos and Bob Dylan.
---
Stephen Fitzpatrick (24) and Audun Laading (25) of Her's — By Max Heilman
One of indie rock's current rising bands met a terrible end on March 27 in a fatal head-on auto collision in Arizona. Hailing from Liverpool, Stephen Fitzpatrick and Audun Laading became another cruel reminder of the real risks that go into a life of active touring. With only one album, Invitation to Her's, the duo had only begun to realize its artistic potential. Although prematurely cut short, the band's unique take on independent music was apparent on that record. Incorporating elements of dream-pop, shoegaze and idiosyncratic drum machines.
---
Marie Fredriksson (61) — By Daniel J. Willis
In 1989, Marie Fredriksson's band Roxette didn't have a record deal in the United States. Their Swedish label's American branch had declared the duo with Per Gessle unsuitable for American audiences.
Their single "The Look" charted in the U.S. anyway.
Before Fredriksson's global breakthrough with "The Look" and "It Must Have Been Love" she was already a star in her native Sweden, having fronted the punk band Strul and founded a music festival. She also had a prolific solo career, even recording two albums while recovering from a brain tumor in the early '00s.
Unfortunately, that brain tumor returned, leading to her death on Dec. 9.