Insert Foot: Do you really miss live music with everything else to care about?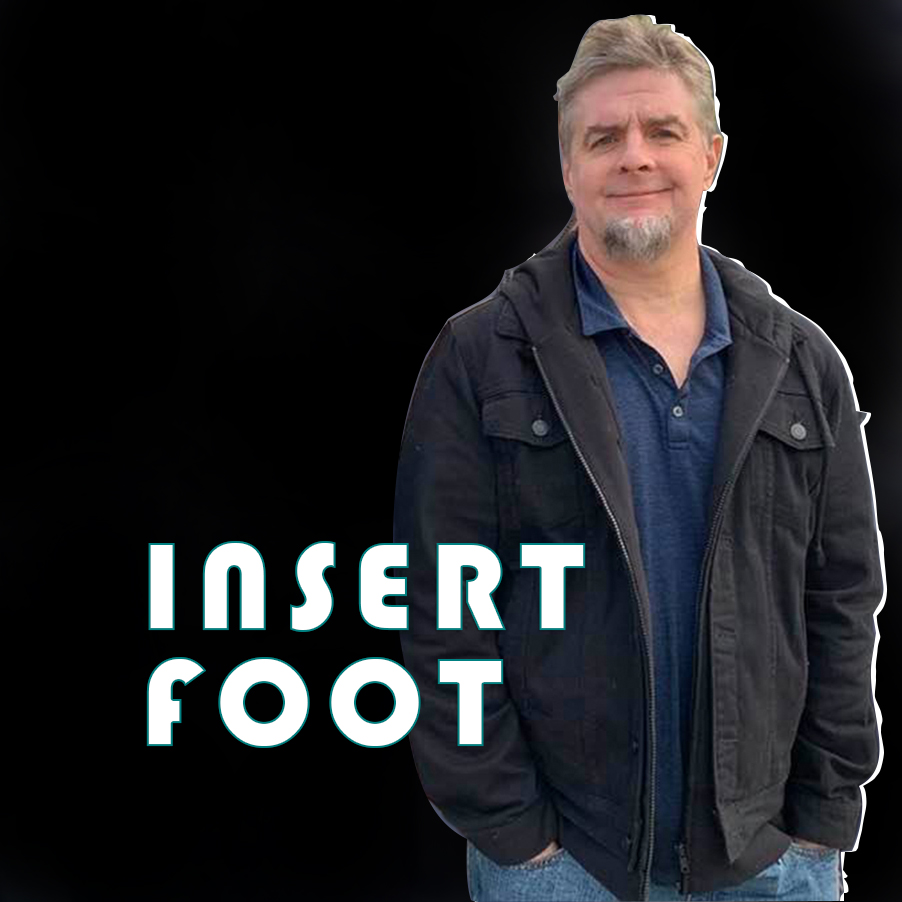 I read a story about baseball today, which was well-written … so much so that it actually made me miss baseball again.
For about a half hour.
I haven't really cared much about baseball in years, which will likely be another sad, wistful column set to aching violin music another day. But I'm finding I really don't care about it this year.
The idea came back to me a few hours later when a friend asked me to support someone's upcoming live-streaming event. Of course, I did, because we're friends … and I remember being legally required to beg and bribe everyone I knew to come see my band so that we looked popular.
But then a strange thought occurred. I asked myself: Do I miss live music?
It would've been the most insane question of my life any other year. If I wasn't interested in being a rock star, I was damn sure going to make sure I behaved like one. That always meant always trying to be right in the middle of the action … dude.
But I'm a little older now and priorities change. Hearing goes. Bedtime changes. Exercise goes from "pumping iron" to "getting mail." I've actually grown fond of just sitting and watching birds do … bird things.
It must be the COVID. Because it couldn't be me.
I haven't seen a show since right before lockdown, when I recoiled in horror watching Gene Simmons lick his bandmate's face at a KISS show. A few months later and people would be screaming for old Gene–and I do mean "old" Gene–to be charged with a felony.
Even before lockdown, I saw about a show per month the previous year or so, which wasn't much. It was even fewer for a couple years before, as I still believed I was suffering from shellshock from years of having to spend my Tuesday nights trying to stay awake driving home from a boy band concert at the Shoreline Amphitheatre.
It's been four months and I don't think I miss live music. At all.
I also don't miss basketball and I don't think I'll miss football. Of course, those things also might have something to do with the Warriors being the worst team in basketball and the Raiders abandoning me … again.
But live music has remained a real passion since I can remember. I don't think I even want to play it.
I wonder if that's because there just hasn't been time, with all the avoiding of pandemic germs and ranting about our nightmarish government (which is taking more energy than anyone should have to exert) while trying to find writing gigs to pay the bills (adhicks99@gmail.com – email me).
And, let's face it, it's takes energy for some not to driven to drink, even when there isn't a raging pandemic and uprisings in the streets. My liver already gained induction into the medical hall of fame for resiliency and was sent into quiet retirement. But this year has challenged that.
And there is too a medical hall of fame … or there should be. Tell me when you find it. My liver gets in on the first ballot, no problem.
I also wonder what we are we going to care about when this thing finally lifts (which, if we still have a president covering his ears and yelling "LALALALA" every time it comes up, may be a while).
Yes … we should be concerned. About a lot of things.
But that doesn't mean everything won't come back around. I think it will.
Now, how it does so is another matter. There may be some cultural rehabilitation, akin to coming back from a big injury. The patient takes it slow, tests a bit at a time, then gradually starts pushing things until it's back to full strength. Maybe the whole process changes a few things. Maybe parts of culture will come back stronger. For example, I don't think mosh pits will be as gross.
The biggest problem now as I see it? Thanks for asking … I see the wounded person is still down. And taking more blows, which is problematic. It's difficult to see when it can start getting back up. But once that does happen, it–everything–needs the best professionals overseeing the rehabilitation.
Follow music critic Tony Hicks at Twitter.com/TonyBaloney1967.