Jarina De Marco Releases the Hounds on DAPL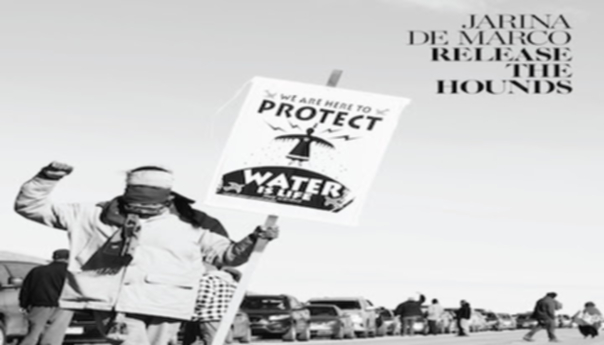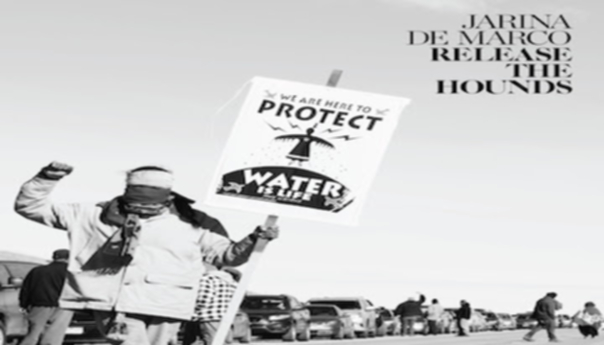 The United States was founded on activism. As an active group of people that wants to see the environment and indigenous people protected, action must be taken to prevent the Dakota Access Pipeline (DAPL) and Keystone XL Pipeline from happening. It won't be easy, because Donald Trump earlier this week decreed that both be approved through executive order. This order came even after they were rejected by the Army Corps of Engineers and former President Barack Obama.
To volley the first shot at the start of the arduous battle to come is artist Jarina De Marco. De Marco has released the song, "Release the Hounds," and enlisted some heavy Hollywood hitters to help: actresses Rosario Dawson and Regina King and comedian Chris Rock to name just a few.
De Marco explains:
"Though the Obama Administration had a victory with DAPL last year, what we feared with DAPL and the Keystone Access Pipeline has come true with the current Administration. The disregard of Native Americans and our environment is FRIGHTFUL. More than ever, we need to get the message across that we will not back down. 'Release The Hounds' is a call to action, and a statement of resilience, inspired by those still fighting at Standing Rock."
De Marco was born in the Dominican Republic and spent the early years of her life traveling with her family, learning about activism and culture, and getting a worldly music education. Trump's de-legitimization of the news media and Hollywood is just a means to distract you from the key issues. Crowd size and tweets are just a way for the engaged populace to take their eyes off the prize. Worrying about the distractions they create is an exercise in futility. Watch their actions instead to be a well-informed member of the citizenry.
ed. note: After much consideration I've decided to write Donald Trump's name. This may seem like a no-brainer, but sometimes even the mention of someone you don't feel is legitimate can cause consternation. However, because my opinion does not reflect everyone else's at RIFF I feel that some journalistic ethic must hold true.