Kyle Kohner's Top 50 Albums of 2017: 50-41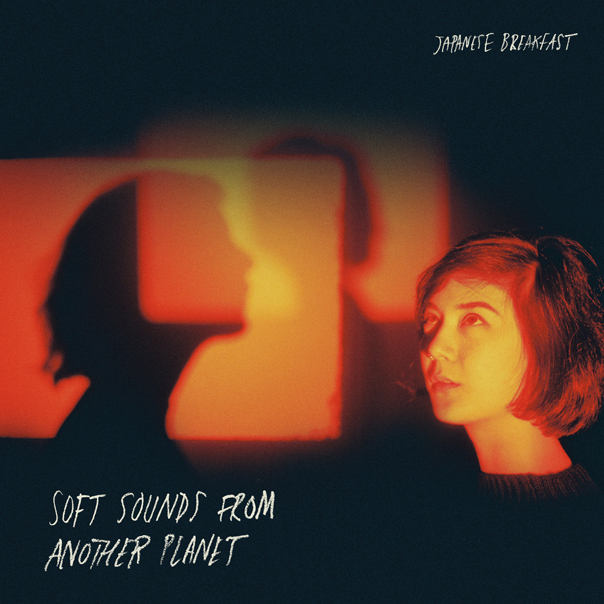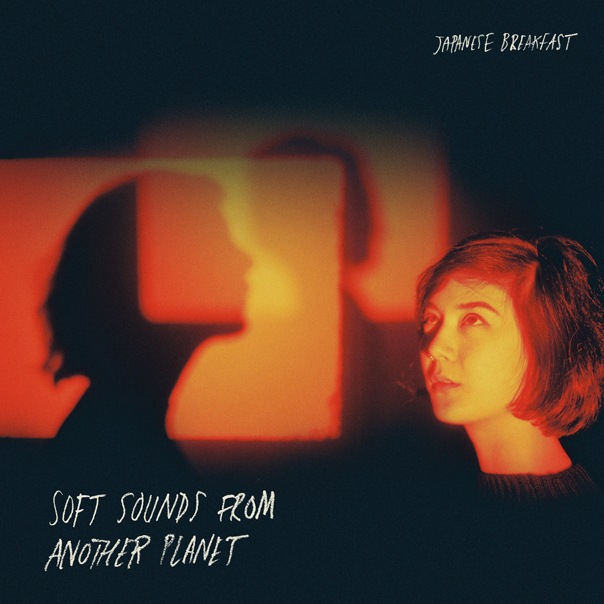 Welcome, to my five-part series counting down what I believe to be the 50 best albums of 2017.
I listened to an insane amount of new music during my first year as a staff writer with RIFF, nearly 150 album releases, in fact. With that in mind, when narrowing down all the new music I had consumed this past year to 50 albums, there was great difficulty in leaving out certain releases—not because I didn't like them, but simply because I did not enjoy them as much as the 50 albums I have included on this list.
While I would like to mention the most notable albums that I left off, doing so would spoil the fun and possibly make readers angry over the omissions. Nevertheless, before delving into the list, I will preface the countdown by mentioning that I am neither a fan of hardcore nor a metal head. I appreciate both genres, but don't expect to see the most recent releases from Code Orange, Pallbearer, Converge, Bell Witch or Power Trip on my list. So, when I say these are the "best albums" of 2017, what I really mean is that these were the albums I enjoyed the most.
In fact, many of the albums to be encountered within my top 50 aren't necessarily the most technically sound nor the most lyrically complex. Lists are subjective, which means you are free to  disagree all you want. This list is split into five parts, starting with numbers 50-41.
50. Kirin J. Callinan – Bravado
To kick off this list, we have an Australian pop extraordinaire. Kirin J. Callinan is born and bred for the limelight. His endearing vocal presence and satirical spin on pop music gives his latest record Bravado a unique attitude. Having said that, Callinan's tongue-in-cheek demeanor on Bravado will strike listeners with absurdist pastiche and cheesy pop tunes that are infectious in every sense.
49. Alt-J – Relaxer
One of the more polarizing indie outfits in recent memory, Alt-J has frequently managed to divide critics. Yet, they continue to attract a dizzying amount of interest with quirky production and vocals as their draw. Though their latest album Relaxer is a breeze of a listen, it's a step in a different direction in terms of sound considering their underwhelming sophomore album This is All Yours. Here, the trio is pulling influence from their back catalog and even furthers their beautifully nerdy sound. It's almost as if they have gone full circle, as Relaxer brings some obscurity back home. Read our full review.
48. Girlpool – Powerplant
Powerplant sees Girlpool toying with a bigger, more refined production quality and the album is as a whole, their most melodic work to date. Their latest record is an enjoyable rush that leaves listeners clawing for a more expanded album length.
47. Japanese Breakfast – Soft Sounds From Another Planet
Inciting intergalactic star gazing, Soft Sounds From Another Planet is a spacey, dream-pop project operating within the gravitational pull of cosmic balladry and optimism aimed at the stars. It pulls in the intimately dreary and mellow arrangements of Psychopomp, then jam-packs it with vibrant and polished production defined by moments of shoegaze and arpeggiated zeal. Read our full review.
46. Protomartyr – Relatives in Descent
Protomartyr's latest manages to validate them as one of the most influential post-punk outfits working today, and with the caustic and baffling behavior underlying the current presidency, the band's resilient lyrics practically write themselves—making Protomartyr one of the most necessary musical acts to dive into.
The band pierces through with the grittiest the genre has to offer while leaving a festering pit of discomfort, a feeling that won't be escaped long after experiencing Relatives in Descent. The mournful tracks chain themselves together, enveloping the listener in a desolate depression, yet are so bold and true to themselves that you almost want to laugh, unsure if it is meant to be tongue-in-cheek all along or not. Read our full review.
45. Oneohtrix Point Never – Good Time OST
Although it won the Cannes Soundtrack Award, Lopatin's latest work could have easily been used to score a dystopian, post-technologic shadow realm. It brims with glacial expression and harmonious hues of escapism. Within this constructed wasteland, Lopatin recalls the hypnotic and ambient qualities of German collective Tangerine Dream and the synth-soaked, prog electro style that Italian trio Sensations' Fix brandished in the '70s.
While Lopatin's influences run thick through this soundtrack, he manages to leave his own stamp of artistic exclusivity. With tracks like "Flashback," "Leaving the Park" and "Romance Apocalypse," he composes intense arrangements that are unnervingly profound in the way that it injects tangibility into this experience. Read our full review.
44. Daniel Caesar – Freudian
One of the most impactful debuts of 2017, Daniel Caesar's Freudian has swarmed radio airwaves and continues to draw comparisons to a lot of what Frank Ocean likes to dabble with in terms of production. Even with the lofty comparison in mind, Caesar's debut is fresh enough to have substance on its own. Freudian is a whole lot of beautifully composed arrangements that allow for a complete cleansing experience for the listener. Nevertheless, it's easy to see why so many viral marriage proposals have occurred during Caesar's live performance — that's how you know Caesar's debut is the real deal.
43. Idles – Brutalism
I'm just going to cut to the chase and appraise this album for simply living up to its name. Bristol punk/post-punk band Idles' first full-length Brutalism is one of the most crushing, all killer no filler records to come out this year. Brutalism bridges a dreary void between post-punk and punk rock with layered guitars and viscerally aggressive vocals aplenty. All in all, this record is 42 minutes of gloriously, unadulterated brutality at its finest.
With Vagabon's debut full-length release, listeners are thrown through a poignant indie rock experience, complete with loose, heavily distorted guitars and honest lyrics. Infinite Worlds is a simultaneously dreamy listen nonetheless, yet will strike you where it hurts most with its all-too-real subject matter at hand. While it has flown under the radar all year long. Lætitia Tamko's stunning record is easily one of the best debuts of the year.
41. Lorde – Melodrama
While it was easy to fall in love with Lorde's groundbreaking debut, Pure Heroin quickly became stale, as it fell victim to a sickening amount of airplay. Given the explosive hype surrounding the young phenom, my expectations for Lorde's follow-up to Pure Heroin were quite low. Nonetheless, Melodrama surpassed expectations. Her latest is a culmination of both lyrical and musical maturity, which an impressive feat considering that the 21-year-old was already gifted with an innate ability to delve deep into both personal and universal strife. The dark, alluring tone prevalent dwelling within her debut returns with added complexity. However, Lorde forgoes morose sonics in favor of more colorful soundscape this time around. While Pure Heroine was desolate and dark, Melodrama is quite the polar opposite, as it bursts through speakers with an electric energy.
Follow writer Kyle Kohner at Twitter.com/kylejkohner.