Kyle Kohner's top 50 albums of 2017: 20-11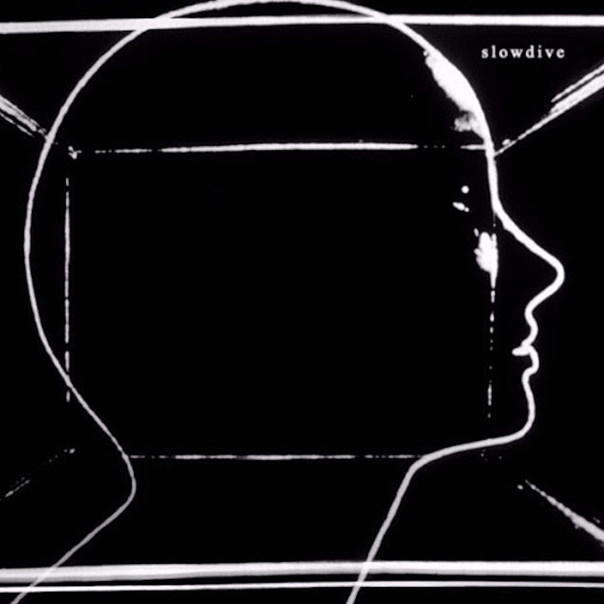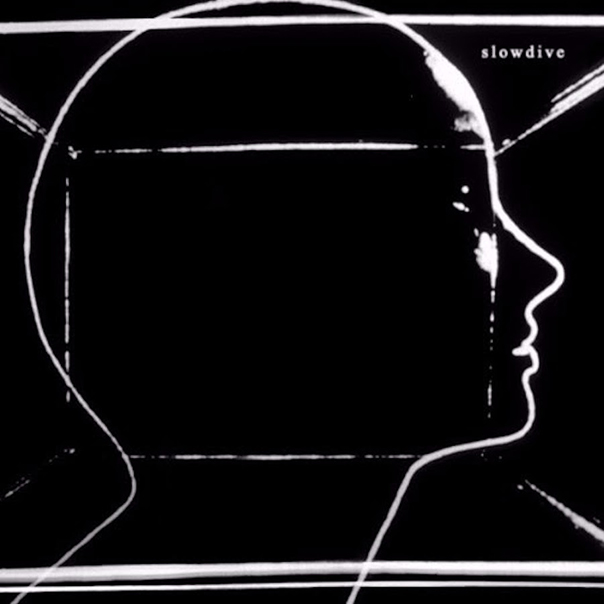 Kyle Kohner's five-part series ranking his picks for the 50 best albums of 2017 takes a step closer to revealing the best of the best, as we continue the countdown with numbers 20-11. Missed everything up until now? Start at the beginning.
20. Toro y Moi – Boo Boo
With uninspired attempts at simplified psychedelic, lo-fi funktronica now in the rearview mirror, Toro y Moi's newest project Boo Boo allays Chaz Bear's (formerly Chaz Bundick) eager musical ventures and delivers a unified, ruminative project that displays the artist's knack for chillwave and ear for icy production. Boo Boo signals an improvement over his previous work in every technical way, as he layers winsome, synthetic polish upon composition-based bedroom pop—an accomplishment that leaves you in awe of Chaz's production and songwriting craftsmanship. Read our full review.
19. King Gizzard and the Lizard Wizard (Four albums) – Flying Microtonal Banana, Murder of The Universe, Sketches of Brunswick East, Polygondwanaland
It is quite difficult to pinpoint the essence of King Gizzard and the Lizard Wizard due to their eclectic styles and a forward-thinking mindset. They perilously blend elements of garage, punk and psychedelic rock into tense arrangements of disarrayed jams and blistering melodies. The Australian rockers kicked off 2017 with Flying Microtonal Banana, a record doused in microtones and krautrock-like bangers that burrow deep into your brains.
Rough around the edges, King Gizzard followed their microtonal endeavor by reasserting their garage-y demeanor with a dark epic in Murder of The Universe, a volatile psych-rock symphony devised from the cosmos.
Just a couple months later, King Gizzard wowed listeners once more with their biggest gamble yet, a straight up jazz album in collaboration with Mild High Club titled Sketches of Brunswick East, and the results were quite beautiful and their most relaxing work to date.
But who says stop at three albums in one year? Not these Aussies. The prolific band returned in November with their fourth (free) record of the year for good measure in Polygondwanaland. This prog, psych-rock hybrid may be their best of the year, as listeners encounter a constant onslaught of King Gizzard's iconic sound—nothing groundbreaking, just simply themselves at their best. With an astounding four records to their name in 2017, King Gizzard managed to transform their image as budding phenoms to psych-rock overlords. Read our full review.
18. Sean Nicholas Savage – Yummycoma
With Yummycoma, Savage heightens his glitzy, glamoured persona and knack for vintage synth pop with a subtle callback to the minimalist environments and eccentric aesthetic of the eighties. With an underlying romanticism as its lifeblood, Yummycoma compiles vignettes that diverge in quality and tone while heavy-handedly paying respect to the likes of Prince, When in Rome and Alphaville, just to name a few. Even by recognizing how blatant this excursion into wistfulness may appear, Savage manages to keep it fresh and unquestionably himself in the end. With having said that, there is something undeniably youthful and sexy about his music. Read our full review.
17. St. Vincent – MASSEDUCTION
Fiery, fun and unflinching, Annie Clark under the stage name St. Vincent released an album that perfectly satirizes mainstream pop music while simultaneously buying into its "isms." Each track on MASSEDUCTION either makes you move or cry, as the lyrics are equally tongue in cheek and clever as they are candid and emotional. Her vocals are as sharp and playful than ever before.
If this release proves anything, it shows Clark's willingness to experiment on an unseen level, a revelation considering the level of success that Clark's obscure formula has brought her up to this point. What makes MASSEDUCTION such an important album is that it feels very much like the pop music of now while being able to turn the genre on its head. While MASSEDUCTION may not be her best album by any means, it's remarkable to see Clark expand her talents outside of her comfort zone and continue to completely alter our presuppositions of what pop music should sound like.
16. Slowdive – Slowdive
With their first album in 22 years, the pioneers of shoegaze, Slowdive, are back with a self-titled soul-crusher. This eight-track celestial experience maintains the same dreamy essence that has made Slowdive one of the three pillars of shoegaze. At the same time, the band's comeback swooner subverts fears of nostalgic rehash while creating an opportunity for listeners to detach themselves from the mundanity of life. With its sweeping direction and modern touch of production, Slowdive's fourth studio album successfully manages to make a genre they themselves popularized into something cool again.
15. Tyler, the Creator – Flower Boy
Tyler, the Creator's latest project is astounding and poetically impressive, and he has successfully crafted what is without a doubt, Tyler's most mature, emotionally complex, and sonically interesting album. Flower Boy is a shockingly interesting exploration of the feelings that Tyler is experiencing at this stage in his career/life, primarily the loneliness he appears to be battling and trying to push out of his mind, along with the frustration he feels in regards to his sexuality.
With this album, Tyler openly challenges hip-hop's role in perpetuating toxic masculinity and how it aggressively imposes young men. In hindsight of this revelation, Tyler manages to create the exact type of album that has seemed to elude him to this point. On Flower Boy, Tyler manages to maintain that same edgy style of rapping that has gained him so much fame, but in a much more mature and interesting manner. He actually has something to say, and he no longer sounds like just a whiny teenager, but rather an introspective individual who has become very self-aware. Not only has Tyler's maturity level increased, but he's also just gotten a lot better at rapping; the lyrics on this thing are so raw and passionate. 
14. Mac DeMarco – This Old Dog
Mac DeMarco's latest has seen divergent opinions across the board, with one side of the spectrum holding reservations about This Old Dog being as a rehash of DeMarco's past work. But I digress from the negativity to say that this not a bad thing—really it isn't. The gap-toothed, cigarette smoking indie rocker is a well-established musician, so he recognizes his niche for slacker-rock and jangle pop sonics, so cynical listeners should just embrace this reality as well.
Rather than this being Mac DeMarco just doing what he always does, I see it more as Mac DeMarco fine-tuning what he does best. With that in mind, DeMarco's soothing vocals, pretty guitar work and synth-tinged production sound more refined than ever on This Old Dog. Here, DeMarco is incredibly candid and vulnerable, as he comes at his listeners with an album that displays an unseen level of maturity. Mac is unflinchingly reflective on This Old Dog, on his dad and of his future. This is easily the best project of DeMarco's since 2, or maybe even his best release to date.
13. Sampha – Process
Emerging from of his contemporaries' shadows, Sampha zeroes in with R&B chops to drive home an incredible solo debut with Process. It's hard to remember a time when Sampha's startling presence played second fiddle to so many other great acts, as Sampha relinquishes his voice like he has been doing so for a decade, if not better than his R&B counterparts. Despite Process being a debut, Sampha translates his well-documented experience and unleashes a record more striking than what most singers of his kind even pray for. Process is a staggering piece of art. It's intimately raw and honest without ever feeling forced or cynically hamfisted. It's instead, the sound of both a voice and a trained ear for good production coming into their own.
12. LCD Soundsystem – American Dream
Yes, they are back, and once again, the James Murphy-led LCD Soundsystem wields an incredible ear for sweeping pop music to devise a record that is both delicate and ass-shaking. What's great about LCD Soundsystem's comeback is that they are not trying to prove anything to anyone. When looking back at their prior work, there was a sense that LCD Soundsystem wanted to sell to the listener an aesthetic of the time. This time around, Murphy resorts to almost traced melodies of music that he has marked the ear, and in that euphoric offer, resources are exposed in raw and unhinged beauty—thus, making it safe to say that LCD Soundsystem has made a triumphant return.
11. The Horrors – V
With their newest project, V, The Horrors harken to their opaque, morose sensibilities with soundscapes that are imperviously gothic in nature but not as explicit—a welcomed notion for those who were enraptured by Primary Colours. Compact and stylistically unto themselves, the band's V is nothing less than a danceable post-punk masterpiece that journeys into a nocturnal realm of reverberated guitars and shimmering synth pads from the '80s. The Horrors have been reborn from the ashes of the faulty Luminous, but stronger and more dynamic than ever before. Nonetheless, the band has dialed down their post-punk image for a milieu bathed in shoegaze, dream-pop and an odd-yet-familiar touch of gothic magnetism. The Horrors' V gifts us with one of the most surprisingly great albums of 2017. Read our full review.
Follow writer Kyle Kohner at Twitter.com/kylejkohner.