Kyle Kohner's top 50 albums of 2017: 10-1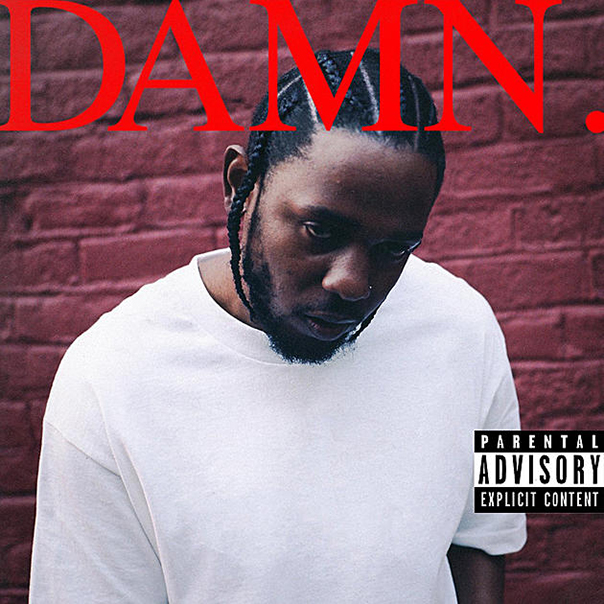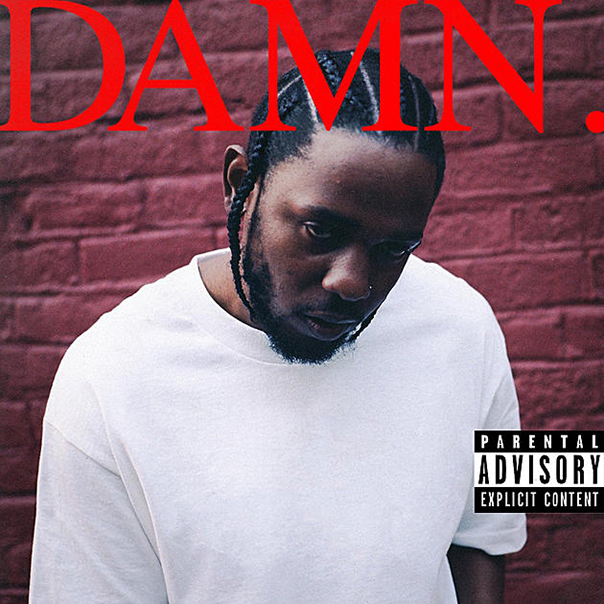 It was a long journey, but we've made it to the top 10. Before you get upset that I excluded your favorite album, let me first give a shout out to this year's honorable mentions:
The War on Drugs' A Deeper Understanding, Algiers' The Underside of Power, Cigarettes After Sex's self-titled record, Jay Som's Everybody Works, Porter Ray's Watercolor, Blanck Mass' World Eater, Bleachers' Gone Now, Beach Fossils' Somersault, Sleaford Mods' English Tapas, Gorillaz's Humanz, Thundercat's Drunk, Avey Tare's Eucalyptus, Austra's Future Politics, Arcade Fire's Everything Now, Joey Bada$$'s ALL-AMERIKKKAN BADA$$ and Young Thug's Beautiful Thugger Girls.
With that being said, here are my top 10 albums of 2017. Missed everything up until now? Start at the beginning.
10. (Sandy) Alex G – Rocket
Even with the dexterous cornucopia of genres and styles explored on Rocket, (Sandy) Alex G, achieves his most fully fleshed body of work to date, one that ventures through jazz, noise-rock, grunge and most prominently country. While much of the album pulls in delicate and melancholic alt-country numbers, there are moments that unabashedly confront presuppositions as the album evolves. With the frenzied give-and-take of emotions, listening to Rocket is a demanding and ambitious task, one realized through a masterful metamorphosis of sound.
In spite of the several astonishing left hooks thrown by the Philadelphia indie rocker, Rocket holds itself together with rustic yet romantic character — one Giannascoli fully realizes via traditional folk affluence, unconventional noise-rock and synthetic soundscapes. All this to say, Alex G's personality and nuanced songwriting still manage to pull through. Giannascoli is at his most experimental point of his career in Rocket. Alex G's mixture of genres and fusion of varying emotions culminates in Rocket being one of the year's best indie rock albums of the year. Read our full review.
9. Ulver – The Assassination Of Julius Caesar
I don't how Ulver does it. No band can drastically switch up genres and have success like the Norwegian experimental/metal collective has had. Ulver's latest endeavor is an intricate collection of dazzling synthpop tracks executed with their usual dark touch. Each song breathes and writhes with both a dreamlike essence and a subtle nervousness. Somehow, The Assassination of Julius Caesar manages to be another whiplash-inducing deviation by the multifaceted Ulver. With this shocking gothic journey into synth-driven elegance, it still feels distinctly Ulver, as their electronic and ambient selves from their post-metal era can be sensed.
8. Vince Staples – Big Fish Theory
In hindsight of this past year in rap music, it appears that some established emcees are more inclined to take artistic risks more now than ever. As a result, we have been treated to a vast array of different approaches to production and blending of genres. Long Beach's Vince Staples' Big Fish Theory follows suit, as it infuses European house music into Staples' deadpan flow and knack for grimy, West Coast hip-hop.
The genres explored here aren't necessarily obvious; however, it's seldom you hear such frantic and crisp soundscapes incorporated by hip-hop acts in the way they are here, especially this successfully. Nothing else out there right now sounds quite like Staples' latest, and it deserves all the praise it has been getting for its boldness and creativity. With Big Fish Theory being just his second major label release, Staples has quickly become one of the best rappers working right now—at the same time, it appears he has yet to reach his astronomically high ceiling.
7. Mount Eerie – A Crow Looked at Me
Following the devastating loss of his wife to cancer, the great Phil Elverum adopts a brutally emotional and unflinching reflection of tragedy in his latest project A Crow Looked at Me. While it's hard to consume this record as simple entertainment, the sheer pain expressed makes this album a required experience. Elverum digs deep inside himself and tears out all the emotion pent up from tragedy. This album simply hurts to listen to, but at the same time, the album isn't just about death, really—it's a love story in a sense.  
At some point over the course of the record, a different message surfaces: to cherish every moment with your loved ones. While it's a message often explored, A Crow Looked at Me does so to a level of love-filled and grief-stricken immensity. The most remarkable thing about A Crow Looked at Me is that Elverum was brave enough to release this record, no matter how terrible the album's genesis. Elverum's heart shines through as a force as powerful as the topics he's singing about. Read our full review.
6. Perfume Genius – No Shape
The peerless talent of singer-songwriter Mike Hadreas of Perfume Genius delivers a near-masterpiece of impassioned evocation with No Shape. This cinematic narrative centers around the trials, tribulations and ultimate joys of sexuality—all unhinged by an explosive push and pull production value that broadens upon a sonic range that was once pinioned merely by a delicate piano and Hadreas' hushed vocals. With No Shape, Perfume Genius draws listeners inward with true endearment, resulting in Hadreas' most reflective and courageous album yet.
While his new approach radiates empowerment, this drastic transformation respects the tender roots of the hushed beauty prevalent in his last album Too Bright. No Shape embraces this timid softness from his prior work, but remains confident nonetheless—more accepting of his own sexuality than previously depicted. Hadreas' fiery confidence smolders through a radiant compilation of engrossing tracks, which at times feel urgent and at moments melodic, reinforcing Hadreas' growth as a musician and a human being.
Since the turn of the century, finding an artist as versatile as Jamie Stewart of Xiu Xiu has proved difficult. Few, if any musical outfits, can attest to the sheer immensity the quirky trio of Xiu Xiu professes in regard to genre dynamics. While labels can be surmised on an album-wide basis, the song-by-song shifts Jamie Stewart and company endure is something rarely seen in music, and their latest, highly confessional project FORGET captures the outfit's eclectic preeminence.
One minute, listeners encounter Stewart bombarding a noise-induced fervor over their heads; the next he's swathing them with sincere pop sensibilities and quivering vocals. On FORGET,  Xiu Xiu wields a double-edged sword of emotion, as the band attacks you with gratingly harsh synths before treating you to Stewart's heartwarming diary.
Stewart has built a world paradoxically intimate yet danceable. Finding production, poetic lyricism and uncanny vocals through an obscure, art-pop lens is hard to come by, which makes Xiu Xiu's latest so special. FORGET takes the band's not-so-formulaic formula and contorts it into unforeseen bends—thus, quenching any listener's desire for artistic eccentricity.
4. Björk – Utopia
With masterful electronic production at hand, each glitch, ping and thud experienced on Utopia contributes to the project's overwhelming semblance to springtime jubilation, which only furthers Björk's sprite-like nature. Accordingly, there's a celebrational aura that cannot be fully grasped no matter how many listens. At the end of the day, Björk's latest may very well divide audiences. Utopia is a daring and risky project, yet is a synthesis of everything that Bjork has released thus far. From the cascading string arrangements that helped define Vespertine, to the rapturous IDM nature of Homogenic and the tenderness encountered on Debut, Utopia feels like the zenith of a prolific career forging ahead into experimental waters. Read our full review
3. King Krule – The OOZ

While The OOZ isn't entirely revolutionary in terms of sound, King Krule marries the best elements of 6 Feet Beneath The Moon and A New Place To Drown while weeding out what did not work with the aforementioned records. Despite the album's startling 19-track length, the songwriting and various production styles will keep listeners invested in its entirety, as it delivers myriad ideas in short bursts of tracks that are almost all under four minutes long.
As The OOZ proceeds, it does exactly what its title suggests—it festers like an infected gash, but mopes around, excreting all the caustic energy dwelling within Marshall, all while striking the uncomfortable nerve of those who decide to delve into the artist's current mental state.
Many records as large as this suffer from an excess of underwhelming tracks, but The OOZ does the polar opposite—it holds you in apprehension and releases you into a current of cathartic ebb and flow the whole way through. The OOZ is large yet intimate and culminates as King Krule's/Archy Marshall's best work to date. This release will certainly appease any eager listener who awaited his return to form, as it is unexpectedly album-of-the-year material. Read our full review
2. BROCKHAMPTON – SATURATION Trilogy (I, II, III)
If you have yet to experience the latest and best "boy band," it's time to make the leap. BROCKHAMPTON took the rap scene by storm in 2017 with the release of three mixtapes so refreshing, so fun and so left field, it might just change the way we look at rap and hip-hop as a whole. With SATURATION I, II and III, BROCKHAMPTON provides the perfect mix of hip-hop and pop funneled through both familiar and heavily experimental modes of production. For those who prefer their rap served dark and reflective, the collective's zaniness and youthful energy may be a bit abrasive. However, delving into its short but impactful body of work may prove to be a rewarding decision nonetheless, as each track of each mixtape delivers quantity and quality, both lyrically and instrumentally.
For such a diverse and simple hip-hop endeavor (the three albums) that was written and recorded in just months, the SATURATION trilogy is one of the most important musical achievements this year. The genres and themes explored by the group vary so much, it's hard to believe they would manage to pull off every single one of them so well in such a short period of time. With BROCKHAMPTON's sudden ascension through the realm of hip-hop, the SATURATION series has already solidified the group as one of the most lyrically and creatively artistic acts in a rapidly-evolving scene. The self-proclaimed boy band isn't heavily indebted to any regional sound or artistic origin, but is topically completely unto itself.
1. Kendrick Lamar – DAMN.

RIFF readers, I present to you THE best album of 2017—DAMN. by the one only, Kendrick Lamar. The notion of Kendrick surpassing or even coming close to the critical acclaim of To Pimp a Butterfly appeared unthinkable. Composed and confident, the talented Compton rapper exceeded tremendous expectations brought by To Pimp a Butterfly and without a doubt, staked his claim as King Kendrick and the greatest rapper alive with DAMN.
Lamar's latest prospers as a near-perfect listen from start to finish. Similar to his previous works, Lamar's lyrical content continues to be as dense as ever before, as it needs deeper analysis through and through to fully grasp the rapper's genius artistry. As he has proven through each of his projects, "Kung Fu Kenny" liberates meditative bars, crushes expectations and transcends the definition of genre while absolutely humbling his rap counterparts. Kendrick Lamar's latest installment of narrative wizardry confirms that we are witnessing one of the greatest rappers of all time.
Follow writer Kyle Kohner at Twitter.com/kylejkohner.