Devil's advocate: The 50 best albums of 2019: 35-21
Kyle Kohner agreed with some of our picks of the best albums of the year, but for the most part he's got his own opinions. Here you'll find some pop heavy-hitters, an amateurish, exciting attempt at thrash metal, and a solo record from the mastermind behind arguably the greatest band of the past three decades. From industrial harsh noise to spoken word hip-hop, you will once again find an eclectic mix of records.
If you're starting here, work your way up from part one.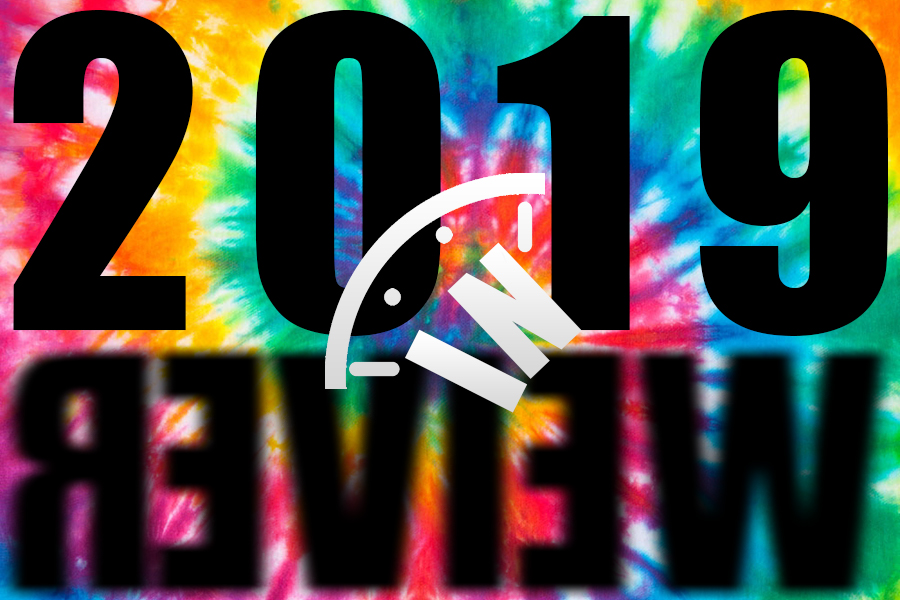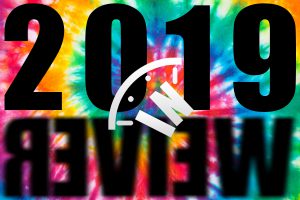 35. Thom Yorke – ANIMA
Whether it's by way of the beloved Radiohead, through his ornate film scores, the great Thom Yorke drops jaws wherever he lends his unparalleled talents. Magical and sublime, his latest solo project, ANIMA, is further proof of this sentiment. 
34. King Gizzard & The Lizard Wizard – Infest The Rats' Nest
After releasing the relatively boring Fishing For Fishies early in the year, this looney psyche band turned around and finally fulfilled what fans had hoped for—some thrash metal. By diving down this hellish rabbit hole of dystopia and ecological disaster, these Aussies have arrived at a destination arguably inevitable for a band named King Gizzard. If you're curious, the RIFF editorial team disagreed and loved both records equally. 
33. Sharon Van Etten – Remind Me Tomorrow
Throughout the 2010s, the wonderful Sharon Van Etten wore her heart heavily on her sleeve. With each record, and as more years wore on her, Van Etten's voice resounded deeper and deeper, culminating in Remind Me Tomorrow. Though her latest is reflective of pain and confusion, Van Etten's sound looks forward, diverging from anything she's ever released by all but trading in her guitar in for keyboards.
32. Lana Del Rey – Norman Fucking Rockwell!
Norman Fucking Rockwell! takes a while to fully figure out, but once it hits it's a beautiful experience. After disappointing with her last record, this one presents a refreshing return to that unique feeling of sweeping, weeping desolation and uncertainty. Lana Del Rey's latest is undoubtedly her crowning achievement, cementing proof that she is one of the best songwriters of the decade. 
31. A.A. Bondy – Enderness
It's been a long while since Bondy has released music—eight years in fact. With the onus on him to fill listeners' void for synth-tinged, sad boy alt-country, Enderness overflows hearts with a mesmerizing experience that takes the cake as the most slyly addictive listen of 2019.
30. Injury Reserve – Injury Reserve
Check out what I had to say about Injury Reserve in RIFF's list of the best hip-hop albums of 2019.
29. TEEN – Good Fruit
Most attempts at reimagining '80s synth music usually wind up feeling too sterile and manufactured. This is not the case for TEEN and its latest album, Good Fruit. With contemplation over family loss weighing heavily in the minds of the Lieberson sisters, their kindred energy and emotion transpire into one pristinely orchestrated synth-pop record.
28. Nilüfer Yanya – Miss Universe
Poking holes into a farce culture and its empty means of seeking and providing physical and mental wellness, Miss Universe is a conceivable reflection of dystopia from a songwriter mature beyond her years. If Nilüfer Yanya's clever unraveling of the record's heavy concept doesn't impress you, then the guitar-pop phenom's dextrous mingling of different styles certainly will.
27. Field Medic – fade into the dawn
Every year I do this list, there are always a few spaces reserved for wistful, self-deprecating folk records. Field Medic's sophomore album, fade into the dawn, has more than earned one of those spots. Like most of his work prior, but Field Medic's latest is intimate, sobering and sheathed in an ambient lo-fi charm—darkened a few shades sadder for good measure.
26. Kate Tempest – The Book of Traps and Lessons
Here's what I had to say about The Book of Traps and Lessons in RIFF's list of the best hip-hop albums of 2019.
25. FONTAINES D.C. – Dogrel
When your record wears the genius of Magnum photographer Bruce Davidson, then the music inside must be worthy—just ask the Beastie Boys and Bob Dylan. Album art aside, this group of Irish post-punks has helped further this year's U.K. punk revival. Espousing internal conflict between different generations, within their own motherland, FONTAINES D.C.'s Dogrel is a complex, riveting and anarchic display that recalls neighboring legends The Clash.
24. TR/ST – Destroyer – 1 and Destroyer – 2
With two records in one year, Robert Alfons broadens his extraterrestrial and darkwave magnificence. The second part registers a sound that's more contemplative, ethereal and mystifying than the first. Together, the experience becomes far more immersive than isolating one record over the other.
23. Boy Harsher – Careful
Boy Harsher is a leading voice within the recent renaissance and reimagining of darker synth music. This album wields a chaotic formula that marries brooding synths with intoxicatingly danceable beats. Careful succeeds in capturing emotional instability while allowing listeners enough room to dance their worries away.
22. James Blake – Assume Form
The unconventional crooner pushes his wizardry into the mainstream by fully embracing the hip-hop world. James Blake merely dabbled with the style on past records. Buoyed by excellent guest features, from Travis Scott to Metro Boomin and Andre 3000, Blake floods the spaces with impeccably orchestrated ambiance. Though it's his most uneven record, Assume Form sheds his reserved nature with genuinely gorgeous love songs that are unafraid to be romantic.
Welcome to hell? Reaching into darkest and deepest depths of harsh noise, black metal and neoclassical darkwave, Lingua Ignota pulls out all the stops for a project that throws listeners through the wringer of trauma. Aside from the bludgeoning wall of harsh noise, Lingua Ignota's deluge of pained shrieks and lyrics are often too personal to bear at once, causing listeners to remove their headphones to recollect themselves—or at least I did. Simply put, Caligula is the most terrifying listening experience of 2019, which is exactly why you should listen to it. 
Devil's advocate: The 50 best albums of 2019: 20-1 >>
Follow writer and photographer Kyle J. Kohner at Twitter.com/kylejkohner and Instagram.com/kylejkohner.