Devil's advocate: The 50 best albums of 2019: 50-36
RIFF contributor Kyle J. Kohner was the first true critic we had who could arrange his thoughts into a concise list. This year we had a collaborative list of the best albums of 2019, but when Kyle volunteered one of his own, we decided to see how it would stack up.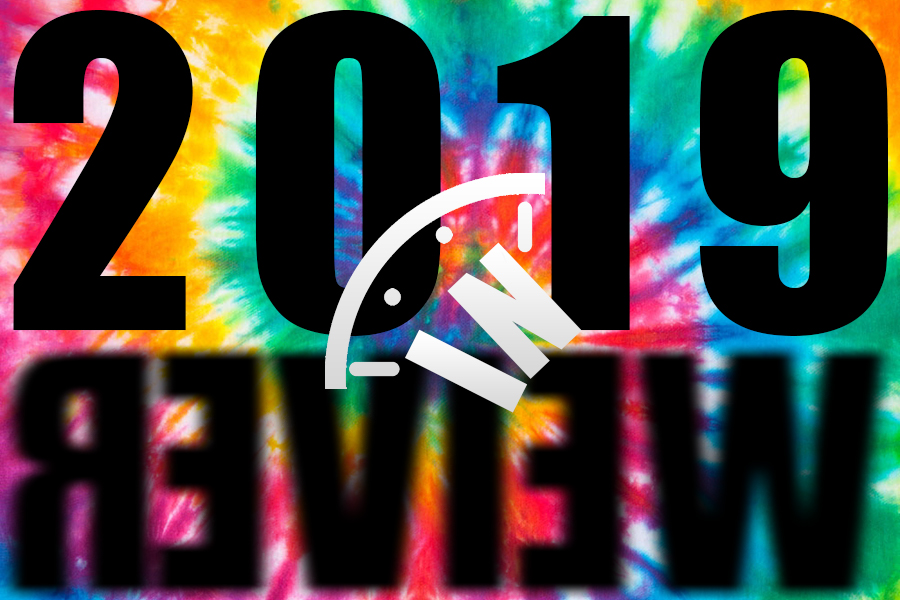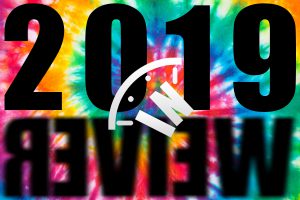 The first installment of this gruelingly constructed list features hip-hop up-and-comers, blackgaze virtuosos, the return of one of the most iconic rock stars of the '90s and artists who get hardly any press.
50. ALCEST – Spiritual Instinct
I owe it to editor Max Heilman for introducing me to ALCEST through the jaw-dropping record Kodama in 2016. It was actually one of our first connections when it came to conversations about music, which is why Spiritual Instinct holds a special, dark place in my heart. Though it's not as explorative or as dream-inducing as Kodama, the French blackgaze band manages to deliver the goods on the heavy side while still mixing in some of its quintessential celestial atmospheres.
49. Patriarchy – Asking For It
If you don't know the name yet, it's time to get familiar with Patriarchy (the duo of Actually Huizenga and Andrew Means. They're the best industrial act you haven't heard of. Though this is just Patriarchy's first full-length album, Actually Huizenga had been devising masterful electro-pop for over a decade under the name Actually. Huizenga reaches her hand into the depths of an industrial hell in which she makes profound statements left and right against, well, the patriarchy.
48. slowthai – Nothing Great About Britain
Slowthai is as unique a person artist as they come. His debut studio album mixes a punk-infused anti-establishment attitude with the tension of Brexit in mind. He's become one of the most interesting characters to come out of the U.K. hip-hop scene.
47. Rico Nasty & Kenny Beats – Anger Management
As we covered in our in our hip-hop countdown, Anger Management sees Rico Nasty do everything but manage her anger.
46. Danny Brown – uknowhatimsayin¿
Brown's album is yet another carryover from our hip-hop list. It's full of humor and catchy simplicity, inviting once-hesitant listeners to his dizzying playground.
45. Tōth – Practice Magic and Seek Professional Help When Necessary
Imagine if it were humanly possible for Justin Vernon and Fleet Foxes to have a baby. I know, weird. But that baby would sound like something along the lines of Brooklyn multi-instrumentalist Tōth. Practice Magic and Seek Professional Help When Necessary is a life-affirming and quite magical experience made to soften hearts.
44. Richard Dawson – 2020
Topping 2017's Peasant seemed inconceivable, but Richard Dawson has managed to do just that. The avant-folk extraordinaire dresses his sweet, traditional English folk sound with noise and anxiety regarding the calamities of everyday life. If you like your folk music a bit weird and abrasive, then 2020 is for you.
43. Kim Gordon – No Home Record
The very presence of Kim Gordon, the mastermind behind Sonic Youth, has pervaded decades without the slightest hint of slowing down. With the industrial-tinged No Home Record, this remains the case. Bleeding out with ominous textures and industrial percussion, the 66-year-old legend's solo effort is one of the most refreshing albums of the year.
42. Weyes Blood – Titanic Rising
I have yet to fully buy into the appeal of shimmering art-pop, but my inability to understand the sheer power of Titanic Rising shall not undermine the objective greatness of this project.
41. Deliluh – Beneath The Floors
After releasing EP Oath of Intent in the spring, Deliluh delivers much of the same brooding, spoken-word post-punk, but now inflated into a full-length record. Creeping and throbbing without hesitancy, Beneath The Floors offers a cryptic experience that shouldn't become lost in the ether. 
40. Chasms – The Mirage
Painfully reflective of death, The Mirage is a natural but profound extension of Bay Area band Chasms' sound, conveying a sense of longing of the past. Though loss and death weigh in the back of the duo's minds as the subject matter was heavily influenced by the Ghost Ship Fire in Oakland, The Mirage aims to encompass listeners with a vibrant celebration of life, which seems fleeting when someone so close to you passes away.
39. Better Oblivion Community Center – Better Oblivion Community Center
One is a legendary songwriter (Conor Oberst) and the is other on her way toward such status (Phoebee Bridgers). The two linked up for Better Oblivion Community Center and it was a combination written in the stars. The duo's debut project is chock-full of songs laden in lovelorn sadness, but have an endearing heart, nonetheless.
38. Chemical Brothers – No Geography
Chemical Brothers' ninth album, and the first since 2015's Born in the Echoes, No Geography echoes the duo's peculiar dance sound of decades past. The duo displays its charismatically clever and obscure vocal samples, syncopated rhythms and blistering breakbeats. Though they've never really released a bad record, No Geography is a return to form and quite possibly the Chemical Brothers' best and most focused work in 20 years.
37. Billie Eilish – When We All Fall Asleep, Where Do We Go
This one making the list was inevitable. As much as I tried to fight it, there was no escaping the magnitude of Billie Eilish's rise to stardom. Insatiable unstable pop music at its most unnerving, Eilish's debut album, though flawed, is a startling reminder that the talented pop star is just 18 and the best is yet to come—hopefully.
36. Mount Eerie featuring Julie Doiron – Lost Wisdom Pt. 2
On Lost Wisdom Pt. 2, Phil Elverum doesn't completely avoid reliving vivid memories of his beloved wife, Geneviève. However, it's a record that keeps listeners in mind, attempting to make sense of all of these painful feelings and recollections to offer all-encompassing advice on life's fleeting nature and whether love is still worth investing in. 
Devil's advocate: The 50 best albums of 2019: 35-21 >>
Follow writer and photographer Kyle J. Kohner at Twitter.com/kylejkohner and Instagram.com/kylejkohner.